Look, it happens. You've spent too much. Now you're worried that your remaining dollars won't stretch all the way to your next payday. Instead of stressing out and worrying about every penny, it might make more sense to get a small advance on your next paycheck. That way you'll know your expenses are covered.
Whatever you do, though, do not head to your local payday lender. There are much better options out there. You could, for example, try a cash advance app like Cleo. If you're researching apps that are similar to Cleo, here's a list of some of your best options. To learn more about Cleo, read on.
Here are a few of the best apps like Cleo
Cleo is far from the only cash advance app out there. The fintech industry is filled with competitors. Here are some that we like the best:

Cash advance amount: Up to $250
Credit check: No
Fees: Small "convenience" fees to expedite loan deposits
Other services: Banking, investing, balance monitoring,
Perks: Cash back on purchases made with the Albert debit card, bill negotiation
Pro plan: $6-$16, depending on what you decide to pay
Disclaimer: DebtHammer may be affiliated with some of the companies mentioned in this article. DebtHammer may make money from advertisements, or when you contact a company through our platform.
---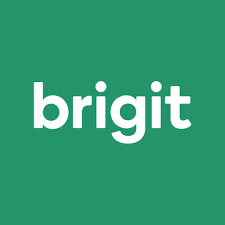 Cash advance amount: Up to $250
Credit check: No
Fees: No late fees or interest fees
Free plan services: Financial insights and advice, and a platform to find opportunities to earn extra money.
Pro plan services: Free plan stuff as well as credit building, identity theft protection, instant deposits, automatic advances, flexible repayment plans
Perks: Not really
Pro Plan: $9.99/month
---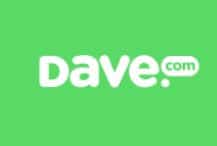 Cash advance amount: Up to $200
Credit check: No
Fees: $1/month membership fee
Other services: Banking, budgeting help, goal setting and balance monitoring
Perks: Banking members get free access to Level Credit, which reports your on-time rent payments to the credit bureaus.
Pro Plan: None offered
---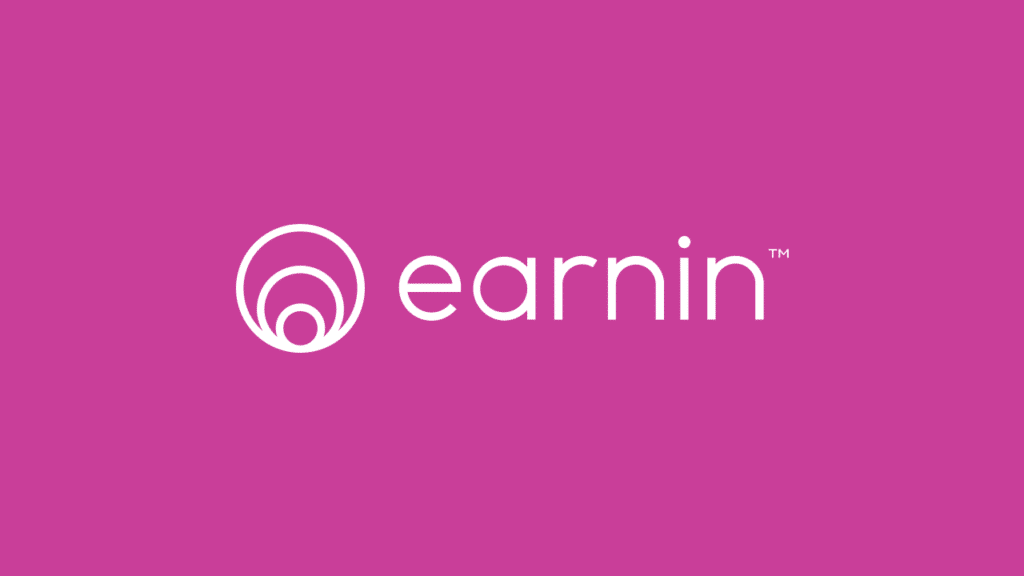 Earnin
Cash advance amount: Up to $100 per day or $500 per pay period
Credit check: No
Fees: A small fee for users who opt for Lightning Speed advances. No information on the fee.
Other services: Balance Shield, Cash Out (early access/money on the day you've earned it), Earnin' Express, finance tools, savings tools,
Perks: Balance Shield (it really is an awesome service, so it gets listed here too), low balance tool
Pro plan: Earnin doesn't appear to offer one
---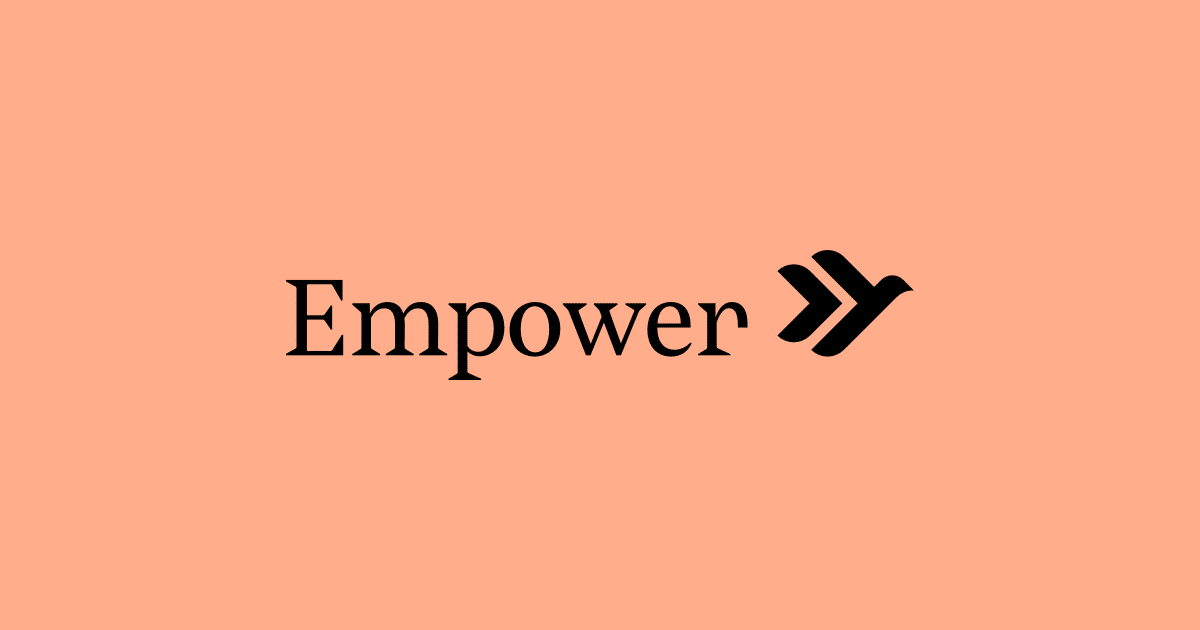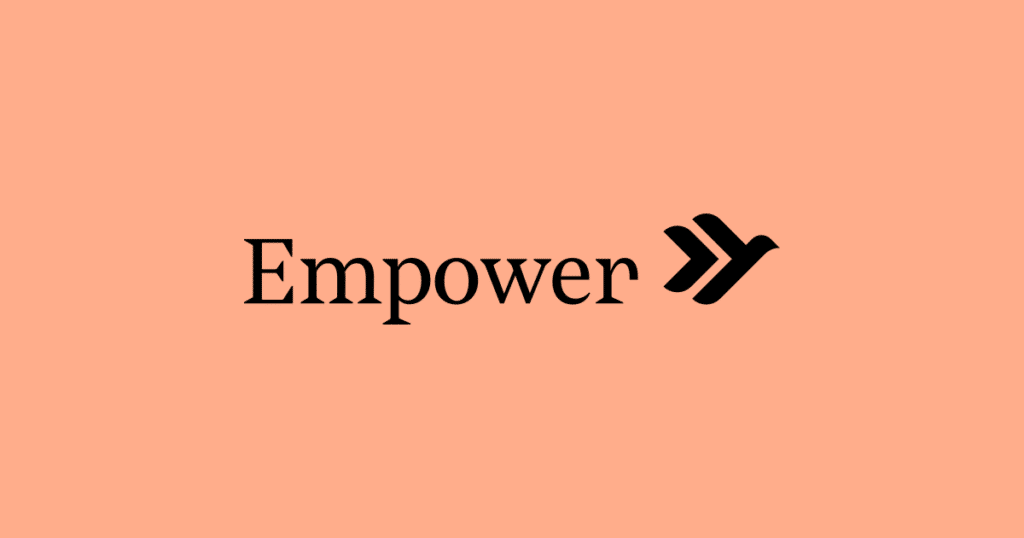 Cash advance amount: Up to $250
Credit check: No
Fees: $8/month membership fee, $3 fee to have advance deposited in an outside bank account
Other services: Banking
Perks: Cash back when you use the Empower debit card
Pro plan: Empower doesn't appear to offer one
---

Cash advance amount: up to $50
Credit check: No
Fees: $1.99/month membership fee
Other services: Financial insights
Perks: None
Pro plan: No
---

Cash advance amount: Up to $100
Credit check: Nope
Fees: None
Other Services: None
Perks: None
Pro plan: $2.49/month for Klover+
---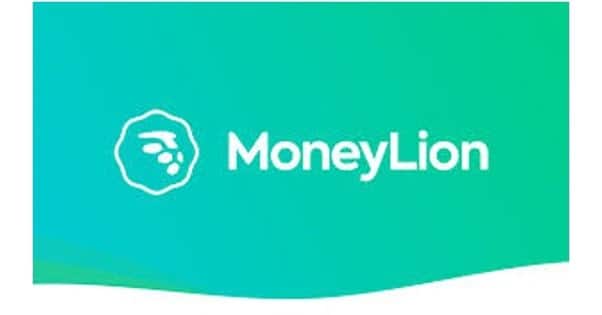 Cash advance amount: Up to $250 in Instacash advances
Credit check: Not for Instacash users
Fees: Small fee for "Turbo" services (based on the amount of the advance).
Other services: banking, credit building, investing, crypto, financial planning
Perks: Cashback rewards, safety net, financial tracking
Pro plan: $1-$19.99 depending on which services you choose to use.
---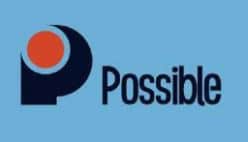 Possible's "cash advances" are more like small-dollar installment loans for borrowers with bad credit, so they allow you to borrow more and they don't have to be paid back in full on your next payday. However, the fees are significantly higher than the alternatives.
Possible's cash advance amount: Up to $500
Credit check: Yes
Fees: Between $10-$25 per $100 borrowed, depending on the state you live in.
Other services: None
Perks: None
Pro plan: None
Online banking apps
Online banking apps can also be a way of getting cash advances. A lot of them offer access to direct deposits early. Some also offer gap loans to help you keep your account in the black from one payday to the next.
Every day there are more and more online banking apps to choose from. Here are two that we know to be safe and reliable.

Chime
You've probably seen commercials for Chime. It's marketed as banking for millennials—easy to use, convenient, created with 25-40 somethings' needs in mind.
Chime offers spending (aka checking) and savings accounts. Account-holders receive a Visa Debit Card that's free to use at any of Chime's in-network ATMs. If you have qualifying direct deposits, you can access your paycheck's funds up to two days before the deposit is scheduled to arrive. Pretty standard stuff.
What makes Chime awesome is its "SpotMe" program. SpotMe acts as a sort of safety net for your spending account to keep you from overdrafting it.
Let's say you buy something for $50 but it turns out you only have $30 in your spending account. The SpotMe program will cover the remaining $20 for you so that you don't have to worry about overdraft fees. Customers who qualify for the program start out with $40 in SpotMe funds. Over time as they build a consistent repayment history, that amount will increase to as much as $200.
To qualify for SpotMe, you need to have direct deposit set up with your Chime account and the deposit must come from a "qualifying" depositor. Sadly, it doesn't look like PayPal transfers fulfill this need, so freelancers will have to turn to one of the cash advance apps that are compatible with Chime.
---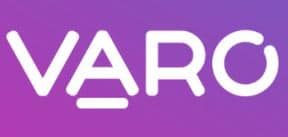 Varo is one of Chime's top competitors. Like Chime, it offers users a checking and savings account. The nice thing about these accounts is that they are fee-free and cost nothing to open. Varo also offers mobile bank deposit and allows users to deposit cash at Green Dot locations like Walgreens, 7-11, Safeway, etc.
Varo also offers an interesting credit building program complete with a "credit card" for its users. It's called Varo Believe and you can find more information here.
Best of all is its Varo Advance program. This is a cash advance that you can use when your account balance gets too low or is unlikely to cover all your expenses before your next payday. You will pay a small fee for advances over $50 but that fee tops out at $5 per $100. The repayment terms are super flexible, too. You can pay the advance back however you want as long as it is paid back in full within 30 days.
Employer-sponsored cash advance apps
Some employers allow their employees to get advances on their paychecks. They facilitate the advances by pairing with companies like:
Even Instapay
Branch
Amazon Anytime Pay
Axos Bank Direct Deposit Express
Flexwage
Dailypay
PayActiv
Some of these cash advance apps also pair with companies like Uber, DoorDash, etc, so gig workers have an opportunity to get their pay faster. The drawback? Eligibility is limited to workers whose employers choose to participate.
Peer-to-peer loan apps
Another way to fund the gap between paydays is to use a peer-to-peer lending app. These apps are exactly what they sound like. Users request money. Other users fund those requests.
There are a lot of these apps out there that will promise you huge loans, "even with bad credit!" A lot of them are predatory lenders. To save you time and hassle, here are the three P2P lending apps we like the best:
Cleo review: What you need to know
Cleo was launched in 2016 by Barnaby Hussey-Yeo. Hussey-Yeo is adamant that Cleo is not just a payday advance app. According to an interview with Money Week:
"Cleo is a free artificial-intelligence financial assistant that helps 150,000 people manage their money every day. She makes money simple, putting people back in control with instant, personalized and intelligent information, given in a way that makes them want to engage with their finances."
Before starting Cleo, Hussey-Yeo was a data scientist for Wonga — a UK-based payday lender. While working at Wonga, Hussey-Yeo saw that, for most people, the banking system is broken. He saw how payday lenders prey on the financially unfortunate with high interest rates and hidden fees. While he has said, in multiple interviews, that he doesn't believe that fintech like Cleo will replace banks, he does believe that fintech like the Cleo AI serves a purpose in helping people figure out their finances.
Hussey-Yeo hopes to do this by coding the Cleo AI to have a "sassy" attitude. The goal is to make you feel like you're talking to a friend, not just dealing with an algorithm (though, really, that's exactly what you're doing). The AI does a good job of faking sassiness, too. It uses conversational tones, current slang, emojis, etc.
Cleo also offers budgeting help, credit building accounts, and can identify steps you can take to raise your credit score.
How does Cleo work?
After downloading the mobile app and creating your account, Cleo will ask you to connect your bank account to the app via the Plaid platform. This allows the Cleo AI to analyze your deposit, spending and savings data without giving it access to any of your personal information.
The app, (which is available for android and ios) analyzes your bank activity to decide whether you "qualify" for an advance and how much that advance will be. If you accept the advance, the amount of the advance is automatically deducted from your next direct deposit. First-time borrowers can qualify for up to $70. There are no interest charges. If you need an "express" advance you'll pay a $4 fee, but regular ACH transfers are free.
Note: To accept a cash advance, you need to upgrade your account to the paid version. The paid version costs $5.99 per month.
The Cleo experience
Before downloading the app, it's worth it to pay a visit to the Cleo website. This website? Is a total throwback to the early days of web surfing. The cursor is a pizza slice that turns into a pair of eyes whenever you hover on a clickable link. The landing page welcomes you with a header that reads "A Money App that Doesn't Suck" and art of two octopus tentacles—one is holding a fountain beverage; the other is holding a dollar sign gold necklace.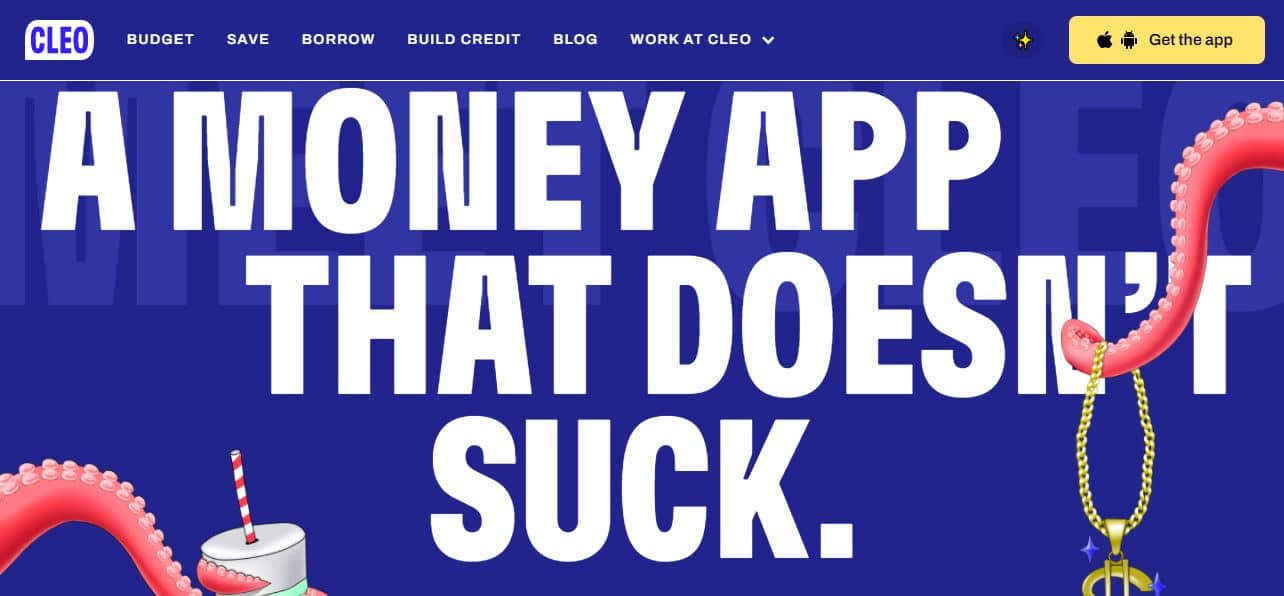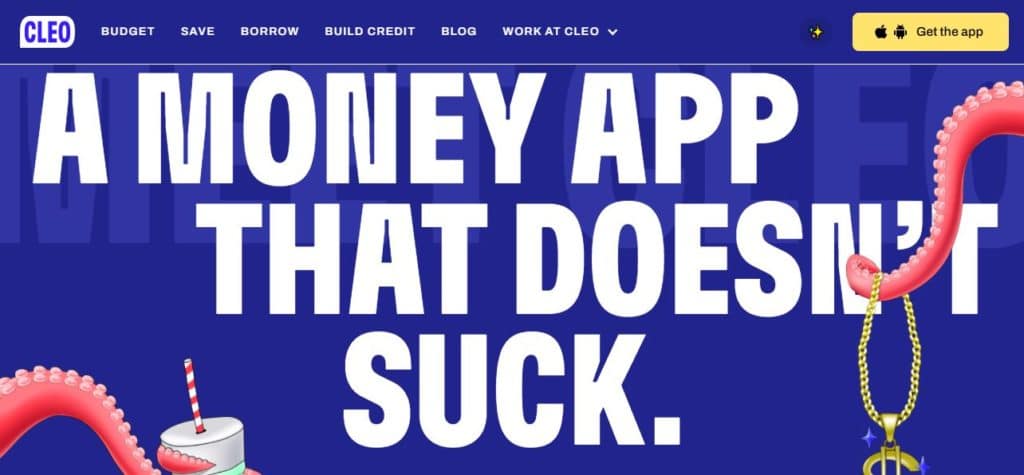 Once you've downloaded the app and signed up for an account, you'll be greeted by the CleoAI. The app is designed to feel like texting with a friend. As previously mentioned, Cleo uses slang, emojis, and has a "sassy" attitude.
You'll be asked if you want to look at your spending, if you want budgeting help, and whether you want to be hyped or roasted for your spending habits.
Hyped mode is indicated with art of a hand throwing the goat.
Roast mode is indicated with art of a hand flipping you off. (Yes. You read that correctly.)
If you ask for an advance, Cleo will tell you that you need to upgrade your account to the paid version. She then offers to let you know whether you'll even qualify for an advance at all—before you pay for the upgrade. The catch (because there always is one) is that you won't be able to know how much of an advance you can get if you keep your free account.
Pros and cons of using Cleo
Overall, people seem to agree that Cleo is a decent app:
MoneyCrashers gives Cleo three stars (out of a possible five).
TrustPilot scores Cleo at 3.8 (out of 5). 81% of the reviewers give it five stars.
Should you use it, though? Here's a pro/con list to help you decide.
Pros
Helps with budgeting and goal setting
Helps you prevent overspending
Cashback rewards (when you shop through the app)
Automatic saving
Payday advances (if you have the premium plan)
Privacy Protections because the app never actually sees your banking information.
Cons
AI powered — not everybody's cup of tea
Not insured by the FDIC
Wallet doesn't earn interest
Premium plan is $5.99/month which can be difficult to afford.
No help investing
No free savings account
Customer reviews
Cleo's Better Business Bureau page indicates that they've had some issues. Cleo earns a D rating and one out of five stars. The D grade appears to be based on a number of complaints about charges and difficulties canceling subscriptions.

There's also one example of a borrower who paid the $5.99 fee, but after that learned that the eligible loan was for $20. Be aware before you commit to paying the subscription fee that your loan cap may be very small to start.
What is a cash advance app?
A cash advance app is an app that offers short-term loans. The amount of the loan is typically based on the user's banking history. Most apps require that loan payments are automatically deducted from the user's next direct deposit.
These apps are not a magical cure for an ongoing financial crisis. The loans they offer are usually small because they're only meant to tide users over for a few days.
How do cash advance apps work?
Cash advance apps work by connecting to your bank accounts. Instead of running your credit, they use your banking history to qualify you for loans/advances. If you qualify the funds are directly deposited in 2-3 business days. If you need the money immediately, you can choose to pay a small fee for expedited delivery. Payments are deducted automatically from your next deposit or according to a payment plan.
If this sounds familiar, it's because it is. Cash advance apps work a lot like payday loans. The difference is that cash advance apps aren't predatory. They don't want to keep you locked into a debt cycle.
They avoid this by offering smaller loans (most are only $100-$500). They also charge fewer fees. Some don't charge any fees at all!
Tips are OPTIONAL
Many cash advance apps encourage users to tip the app as a "thank you" for the app's service. It is important to know that these tips are optional. You are not required to tip. An app might "suggest" a tip amount. Pay careful attention to that amount. It may look reasonable but could end up being the equivalent of a 300% APR. If you aren't sure how much to tip, use an APR calculator to determine a fair amount. For example, a 36% APR on a loan of $100 for two weeks would be just under $1.50.
Tipping is absolutely fair and it is a small price to pay for emergency cash when you compare it to the alternatives. But remember that you control the amount. Some cash advance apps try to get you to shell out a bit more by promising to send a percentage of your tip to a charitable cause. It's easy to give in to this and to send in a larger tip than you can actually afford.
Here's the truth: you can just donate to charitable causes yourself. You don't have to do it through third parties. And, when you donate directly, you'll know that 100% of your donation will go to the charity, not just a portion of it.
Why are loan apps like Cleo better than payday loans?
There are oh, so many reasons why apps like Cleo are better than payday loans. They are more convenient. You can access the funds you need directly from your phone. They charge fewer fees. Very few of these apps charge interest. Most offer financial planning, budgeting help, and other perks along with their advances. And if you're unable to pay them back on your next payday, you have a few options, so you won't get stuck in the payday loan debt trap. More than 90% of payday loan borrowers end up regretting their payday loan. Don't be one of them.
Check out this video to learn more about the problems with payday loans:
How quickly can I get my cash advance?
Typically, cash advances are deposited within 2-3 business days after your advance application is approved.
Some apps will expedite the deposit in exchange for a small fee. Dave, for example, tacks a $4.99 fee onto your repayment amount in exchange for sending funds immediately.
What to look for in a cash advance app like Cleo
There are a lot of cash advance apps out there. How do you know which ones are worth your time and data? Here are some criteria to keep in mind when shopping around for a cash advance app.
Borrowing limits: Most apps keep borrowing limits low. Most top out at $250, though a few will loan up to $500 (eventually). A good app will allow you to build a good reputation with the company. They'll start you with a small amount. Then, your limit will increase as you repay your advances on time. 
Turnaround time: You are unlikely to find an app that will fund your loan request immediately and for free. Instead, you can expect the deposit to take a couple of days to show up. Some apps will offer faster funding in exchange for a small fee. The fee varies from app to app. 
Fees: It is rare for a cash advance app to charge you a fee for your advance (unless you need the funds immediately). Instead, these apps will offer extra services in exchange for you opting into a monthly membership.  =Cleo, for example, requires users to sign up for its monthly membership before it will approve any advance requests. The membership fee is $5.99/month.
Requirements: Like with payday loans, it takes little more than a pulse to qualify for most cash advance apps. If you are a legal adult, a U.S. citizen, steadily employed, and have an active bank account, you'll probably qualify. Some apps have even lowered their age requirements to 16 (instead of 18). 
Other features: What else can the app do for you? Does the app offer help setting up and sticking to a budget? Will it monitor your accounts and alert you if your balance is getting too low? Does it offer checking and/or savings accounts? Will it help you build your credit? You may not think you need an all-in-one app, but having one is certainly handy!
Reviews: Beware the app that promises you the moon. It is rarely able to deliver. Make sure you take the time to read the reviews for each app you consider using. Find out what other users' experiences were. Trustpilot, the app stores, etc. are good resources for user reviews. If you'd like to know more about the company behind the app, run their name through the Better Business Bureau.
Will cash advance apps like Cleo help me build credit?
Sometimes. Cleo, specifically, does have a credit-building program. It offers a credit-builder card and has a $14.99/month subscription fee.
The bottom line
Cash-advance apps can help you out of a tight spot. Cash advances, however, are not a long-term solution to your financial difficulties. They're only meant as a stopgap to help you avoid banking fees or to deal with emergencies. If you're dealing with long-term financial problems, make use of the app's budgeting and financial advice tools to help you start to rebuild.
FAQs
Why are cash advance apps like Dave better than payday loans? 
They are cheaper, more convenient, and way less predatory than payday loans.
How can I fix my spending habits?
First, you have to know what your spending habits are. A lot of cash advance apps like Cleo have tools to help you figure this out. Once you know what you're doing you can begin taking steps to make positive changes. 
Do paycheck advance apps offer prepaid cards?
Some do — it depends on the app. Many of the employer-sponsored advance apps offer prepaid cards. Apps that connect to your bank accounts typically do not.