All it takes is forgetting to budget for one automatic withdrawal, or a surprise expense (good or bad) for your budget and financial health to go haywire. A lot of people panic and assume that they need to take out huge loans when these things happen. They worry about overdraft fees piling up, other payments bouncing, etc.
This is the worst thing you can do. Instead of trying to get the largest loan you can find, opt for something small, like a cash advance on your next paycheck. There are mobile apps that will help you get the money you need without messing up your finance for months. In fact, some of them, like Brigit, will even help you monitor your spending, build your credit and save for the future. But if Brigit isn't right for you, there are plenty of other options.
Here are a few of the best apps like Brigit:
Fintech—the sector in which cash advance apps operate—is booming right now. There are tons of apps to choose from. Here are some of the best that are currently available.

Albert
Albert offers advances up to $250
No credit check
No interest or late fees
It's free for basic services like balance monitoring
The Pro Plan is available and includes banking, investing help, debit card, bill negotiation
The Pro Plan is pay-what-you-want, with a minimum of $6 and a cap of $16 per month
---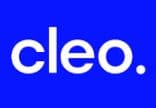 Cleo
Cleo offers advances up to $70 for your first advance
Advances are only available to Premium members
Premium membership costs $5.99/month
No credit check
No late or interest fees
---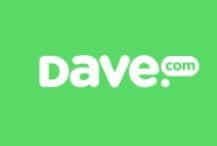 Dave
The Dave app offers advances up to $200
No credit check
Membership costs $1/month
Also offers banking services, balance monitoring, and credit building through Level Credit
---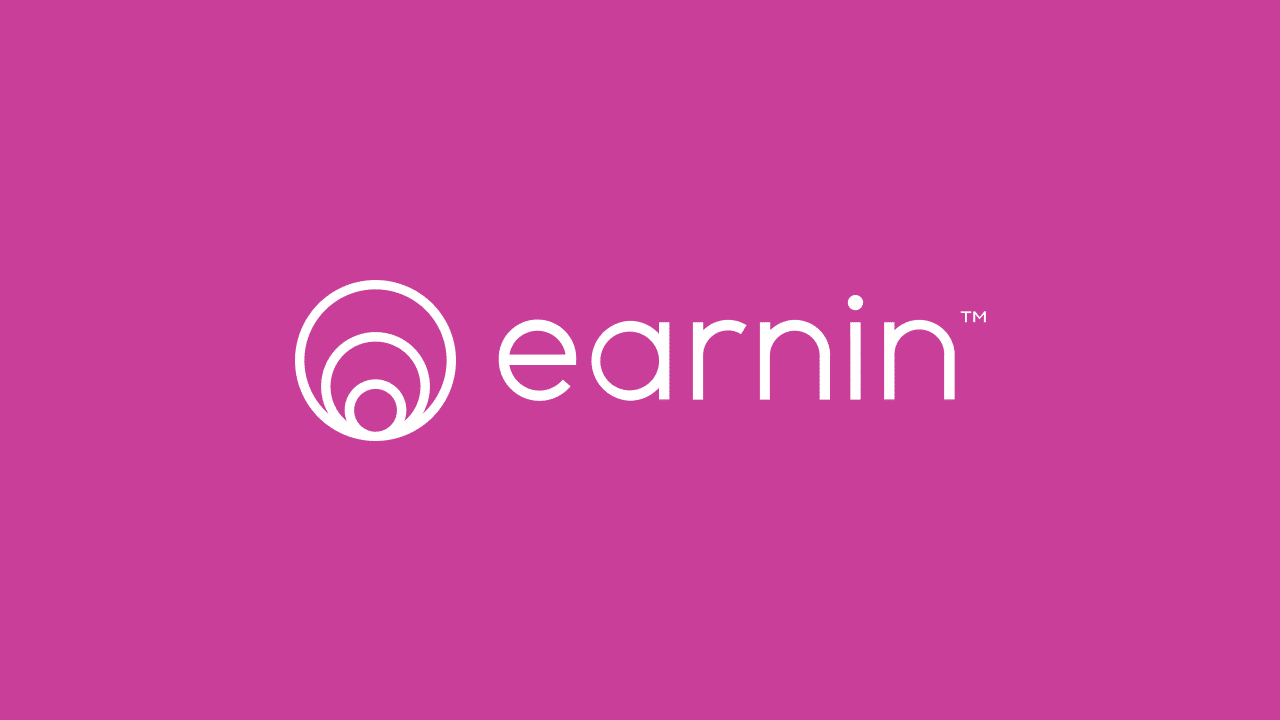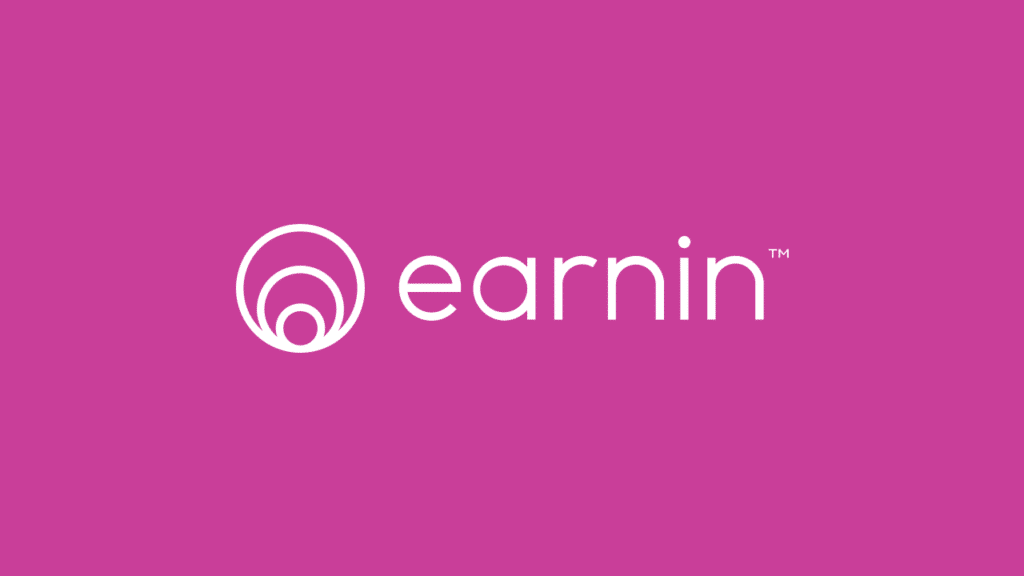 Earnin
Earnin offers advance up to $100/day and/or $500/pay period
No credit check
No late fees or interest fees
Offers "balance shield," which keeps you from accidentally over drafting your checking account
Employers can opt in to "Daily Pay" which allows employees to get access to the money they earn as soon as they've earned it
---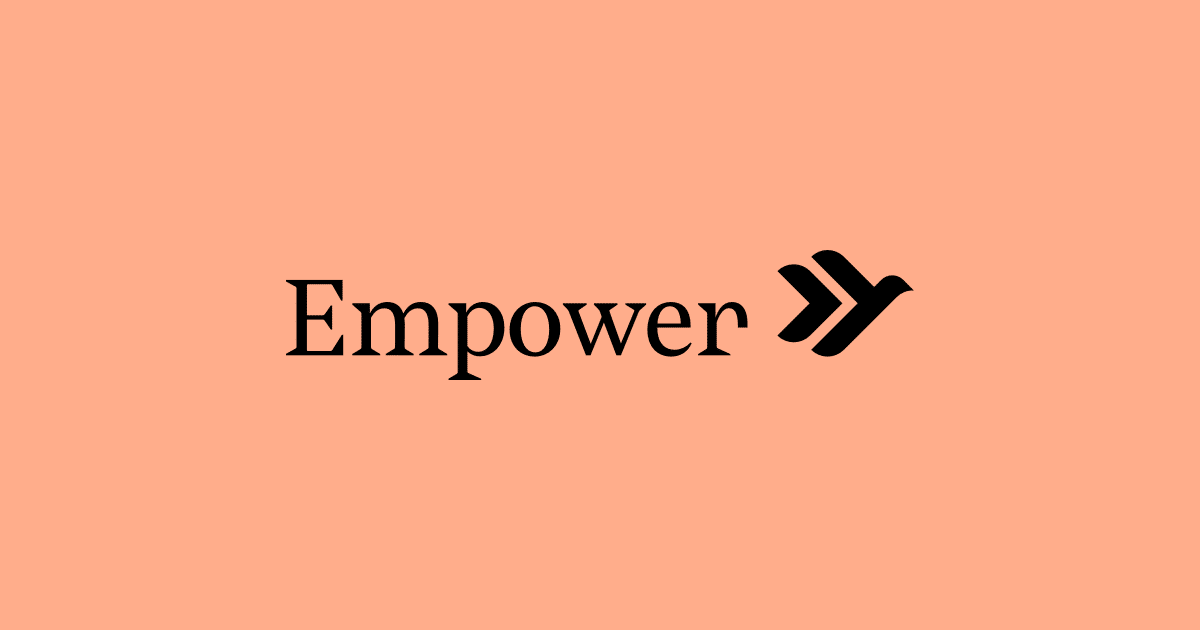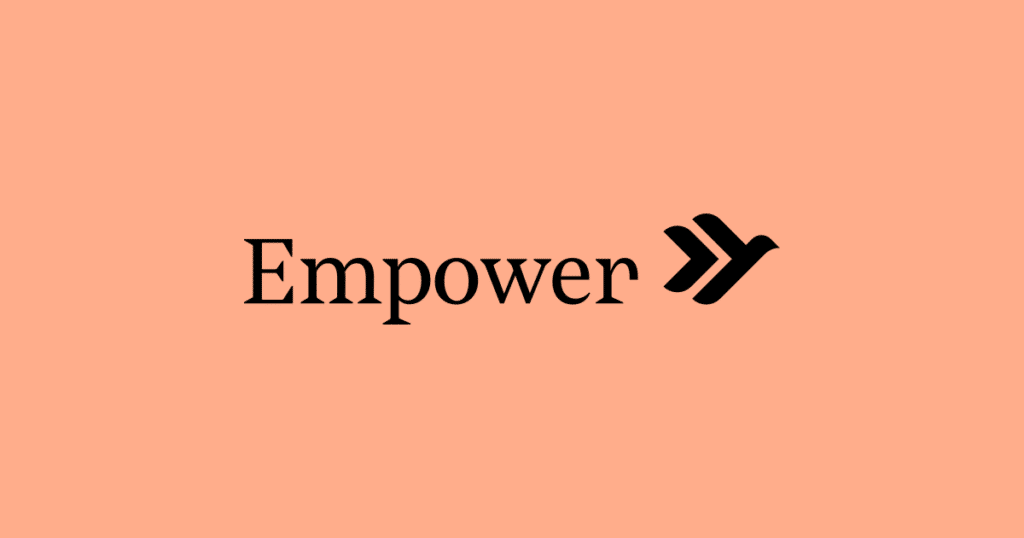 Empower Cash Advance
Empower offers advances up to $250
No credit check
Membership costs $8/month
No fees
Also offers banking services (with a connected debit card)
---

FloatMe
FloatMe offers advances up to $50
No credit check
Membership costs $1.99/month
---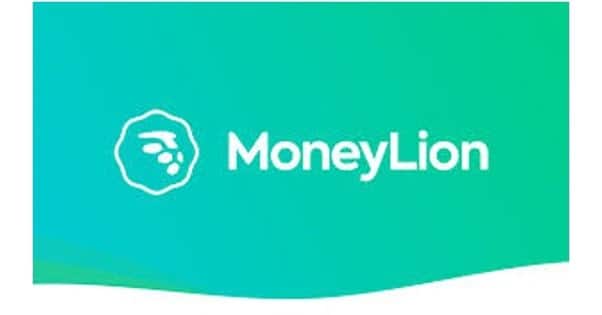 MoneyLion
MoneyLion offers advances up to $250 with Instacash program
No credit check
Membership costs $1-$19.99. The cost will depend upon how many services you opt into
Services include Instacash, banking, investing, financial planning, credit building, crypto, financial tracking and a financial safety net
---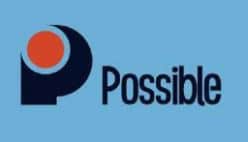 Possible
Possible is a little different than the others. It offers short-term loans with a longer repayment period. These are similar to personal loans because they don't have to be repaid from your next paycheck. The disadvantages: Fees are high and Possible is only available in some states.
Advance up to $500
Yes, there is a credit check
Fees vary between $10 to $25 per $100. Amount is determined by your state regulations
Online banking apps
In addition to cash advance apps, there are also mobile banking apps. Some people prefer these because the focus is on banking and personal finance. The ability to get a paycheck advance is just an extra perk. Are you in the market for a new bank? Here are two online banking apps that are worth a look.

Chime
Chime offers a spending account (that has a Visa debit card), a savings account, access to a large ATM network, a Chime-branded credit card, and credit builder products. Chime charges no foreign transaction fees and offers a program called "SpotMe" that offers quick cash advances.
SpotMe monitors your banking account and spending activity. If you make a purchase that your existing balance will not cover, SpotMe will "spot" you however much you need to cover that purchase … up to a certain amount. The idea is to keep your account from over drafting and prevent vendors from slapping you with returned payment fees.
In the beginning, if you qualify for SpotMe, you'll only be given a $40 limit. Over time as you build up a history of paying back those advances in a timely manner, your limit will increase. If you don't qualify for SpotMe but bank with Chime, you have some other options for quick advances. There are several cash advance apps that work with Chime.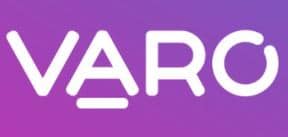 Varo
A lot of online banking apps are "backed" by actual banks. This way they can offer FDIC insurance to their customers and help them feel safe. Varo is the first online banking app to be granted national bank status by the FDIC.
Varo offers an array of products to help you save money, including a checking account, a savings account, paycheck advances and credit building. The checking and savings accounts are free to use. You won't need to transfer in a minimum amount to open an account. There are no overdraft fees, returned payment fees or even maintenance fees.
There is a fee associated with the Varo Advance (the paycheck advance program). The amount you are charged depends on how much of an advance you need. Advances up to $50 are free. Advances over $50 are charged $3-$5 depending on the size of the advance. Advances are capped at $100.
Employer-sponsored cash advance apps
These apps connect to your timecard and salary information. They allow you to get the money you've earned "as soon as you've earned it" (though this isn't quite literally true), instead of having to wait for payday. Here are a few of the most popular employer-sponsored cash apps out there. If your boss isn't already a member of one of them, ask them to join!
Even Instapay
Get up to half of your next paycheck before payday
Get your money via direct deposit or Walmart Money Centers
Branch
Get up to half of what you earn within your current pay period
Users get a "branch card" which can be used like a debit card. Their branch accounts can also be connected to outside accounts, Google wallet, and Apple pay
Axos Bank Direct Deposit Express
Technically, this isn't an advance. Instead, your paycheck hits your bank account as soon as Axos is notified of the impending transfer. Usually, banks wait to put funds into your account until after a paycheck has cleared the ACH process
You need an Axos bank account to take advantage of this program
Dailypay
Get as much as you've earned so far in your pay period. The only cap is the amount of your next paycheck
You need to have an existing bank account to use this app
Flexwage
Get "a portion" of your wages early. Flexwage does not specify how much "a portion" is
You'll get your advance deposited onto a Flexcard, which is a Visa debit card
PayActiv
This is another app that will let you access "a portion" of the wages you've earned in a given pay period
Advances can be directly deposited into an existing bank account or onto a pre-paid card
Peer-to-peer apps
Peer-to-peer (P2P) lending apps are platforms that connect borrowers and lenders. With these apps, the lender is usually an individual or small group of individuals who combine their resources to help someone else out.
The benefit of these apps is that their requirements are usually more lenient than you're probably used to experiencing. Their payment options are more flexible as well. And, unless you go full deadbeat, being late on payments or needing extensions will rarely be reported to the credit bureaus.
There are a lot of P2P lending platforms and apps out there. Here are three of them.
SoLo Funds
SoLo Funds uses social clout as one of its major factors in deciding how much risk a borrower poses to potential lenders.
The process starts when a borrower posts a request to the platform. It is up to the borrower to make their request seem as "desirable" as possible to potential lenders. Many borrowers do this by offering large "tips" to lenders, agreeing to high interest rates, etc. The borrowers browse the posts and fund the requests they like best.
Over time as users borrow and repay their loans, they build a "SoLo Score". The higher the score, the more they will be allowed to borrow, and the better they will look to lenders.
LenMe
LenMe also employs a social aspect to its platform. With LenMe, however, it is the lender that competes for the borrower's attention.
The process starts the same as Solo Funds: a borrower posts a loan request. Then, instead of the borrower trying to make their request seem as desirable as possible, it is the lenders who compete to offer the best terms and rates. The borrower chooses which offer they like the best.
PockBox
PockBox operates a little differently than SoLo Funds and LenMe. Instead of connecting peers, PockBox connects borrowers to lending companies.
The process begins with a person filling out a loan "application" and entering their banking information. PockBox compares the applicant's data (credit score, banking history, etc.) with the lenders in its roster. Then, PockBox gives the borrower a list of lenders whose requirements match the borrower's information.
The borrower then submits their application to each potential lender on the list until they are approved for a loan.
Brigit review: What you need to know
Brigit was founded by Hamel Kothari and Zuben Matthews in 2017. By 2021 the app had a quarter of a million paying users, co-founder Hamel Kothari has made it onto the Forbes 30 under 30 list, and co-founder Zuben Matthews had been awarded the EY Entrepreneur of the Year 2021 New York Award.
The Brigit mission statement is simple:
"We define our success by yours. With transparent, fair, and simple tools, we help you build credit, spend wisely, avoid unfair fees, and start saving more. We don't just reduce stress — we promote sustainable financial health."
How does Brigit work?
Here's how Brigit does what it does, according to their website:
"Brigit is a holistic financial health app that helps you cut your stress, build your credit, save, and budget for your future… With our simple tools, we teach you financial literacy so you can understand and anticipate your expenses, manage and protect your credit, and make sure you have access to emergency funds if you need them."
But what does that mean?
Here's the nuts-and-bolts version:
Brigit connects to your bank account and analyzes your banking history. It goes through up to two years' worth (if your bank account is that old, of course) of transactions and gives you a "Brigit score."
Your Brigit score will determine whether you qualify for a cash advance. If you do qualify for an advance and choose to get one, Brigit will deposit the funds you need via electronic funds transfer (EFT). You'll be given a "repayment date". On that date, Brigit will automatically withdraw the amount of your advance from your bank account as payment.
Brigit aims to make your repayment date the same date as your next direct deposit. If you are given a different date, you can adjust it manually within the app.
If you can't pay your advance back on time, you can go into the app and request a payment extension and get a new repayment date. Brigit won't charge you any fees or interest to do this.
You should know that it can take 1-3 business days to receive your advance and 2-5 business days for your repayment to be processed.
Outside of cash advances, Brigit offers credit builder tools, bank balance monitoring, budgeting help and financial advice. For overdraft protection, Brigit will monitor your account balance and automatically transfer money to your account — with no transfer fees — if you're about to run short on cash. The company charges $9.99/month for all these services.
If you don't want to pay the membership fee, you don't have to. You'll still be given access to banking and financial insights and some basic budgeting tools. Unfortunately, you won't qualify for a cash advance if you haven't opted in for the membership plan.
The Brigit experience
When you download the app you'll need to sign up for an account. To do this you'll give the app your email address and phone number and complete the verification process. Then you'll choose a mobile PIN. After that, you'll be asked why you're signing up for Brigit. You'll be given a choice between getting a cash advance or building your credit.
If you choose the option for a cash advance, you'll be asked for your legal first and last name then be asked to connect your bank account.
Once your bank account is connected you can apply for your cash advance. To qualify for a cash advance, you need to have the following:
A bank account in good standing
Deposits totaling at least $1500 per month
Deposits of at least $400 each
Deposits from an employer (Brigit does not recognize PayPal deposits)
The app will analyze your banking history to determine both if you qualify for an advance and, if so, how much to lend you.
You should know that, if you are approved for an advance, it will take a couple of days to get to you. While Brigit offers balance protection to paid members, it is not the app to use if you need money immediately.
If you don't qualify for the advance you'll still be able to use the Brigit app. You can use it for financial insights, and to find part-time work. If you want to pay the $9.99/month membership fee, you'll also get access to credit-building tools and other perks.
Pros and cons of using the Brigit app
Pros
Basic services are free.
The app is easy to use and available for android and iPhone (ios).
Minimal personal information is required to set up an account.
Brigit offers some unique services, including help finding part-time work.
Cons
You must buy a membership to get a cash advance (though you can find out whether you qualify for an advance before you sign up for the Pro Plan).
The Pro Plan costs $10 per month.
Eligibility requirements are a little steep — you must keep a positive balance, have sizeable deposits from an employer. If you're working part time and/or for minimum wage you likely won't bring in big enough deposits to qualify for an advance.
Want to know more about Brigit? Check out this video:
What is a cash advance app?
Cash advance apps offer you early access to your next paycheck or qualifying direct deposit. They're a much better option than your run-of-the-mill payday loans. Cash advance apps have become so popular recently that 33% of Americans have now signed up for at least one app.
How do cash advance apps work?
The apps get access to your bank accounts, usually via Plaid. They analyze your history and spending patterns to determine how much of a risk you pose. Your advance request will either be approved or denied based on that assessment.
If approved, the app will deposit interest-free cash advances in your account (this can take some time, depending on the app). When your next paycheck gets direct deposited into your account, however much you advanced is deducted from the deposit and sent back to the app as payment.
Tips are OPTIONAL
Many apps, especially P2P lending apps, encourage users to send in "tips." They try to frame the tips as a way for users to show their appreciation. Some will promise to send a percentage of the tip to a local nonprofit or charitable cause.
Here's the thing: no cash advance app can make you tip them. Tips, unlike fees, are optional. And how much you tip (if you choose to do so) is up to you!
Why are apps like Brigit better than payday loans?
The biggest reason of all is that apps like Brigit are much cheaper than payday lenders. Cash apps rarely charge interest or hidden fees (if they charge fees at all). Payday lenders charge exorbitant interest rates and other fees. Sometimes those interest rates can be as high as 800%. In fact, more than 90% of borrowers end up regretting their original payday loan.
Apps are also safer than most payday lender platforms. Remember, cash advance apps operate within the fintech sector. Fintech nerds take security very seriously. Payday lenders, on the other hand, have a bad habit of only doing as much as they are forced to do in pretty much every area of their operations. This includes keeping your personal information safe.
How quickly can I get my cash advance?
Brigit makes it very clear that it can take 1-2 days for your cash advance to make it into your bank account. Other apps offer immediate funding in exchange for a small fee. Usually, 1-2 days is the norm, though, because that's how long it takes the Automated Clearing House (ACH) to process the transaction.
What to look for in an app like Brigit
Obviously, it is important to do your research before you sign up for a cash advance app account. Here are the different criteria you should use to evaluate the apps out there. 
Borrowing limits: A lot of apps restrict the amount of money first-time users can advance. Will that limit cover what you need? 
Turnaround time: Do you need the money, like, yesterday already? Not every app is capable of funding you that quickly. 
Fees: How much will the app charge you for access to their advance service? Do they charge interest? Late payment fees? Are those fees reasonable?
Requirements: Every app has different requirements for its lending platform. For example, Brigit requires a minimum monthly income of $1,500, and deposits of at least $400 each. Can you meet the app's requirements?
Other features: Does the app offer you any fun perks? Does it offer other services, like banking or credit building? Do you need a multi-functional app? Or do you just need an advance?
Reviews: The reviews on your OS's app store will give you a good idea of whether a cash advance app is worth your time. You should also check them out with the Better Business Bureau and other trusted review sites.
Will cash advance apps like Brigit help me build credit?
Brigit does offer credit building! Other cash advance apps, however, do not. If credit building is important to you, make sure the app will help you with that.
The bottom line
Everybody needs help eventually. When you need financial help, a cash advance app can help keep you afloat until your next payday. Remember, though: these are meant to be bandages, not sutures. They are a temporary solution, not a permanent one.
FAQs
What's the difference between Cash App and a cash advance app?
Cash App is a platform that individuals can use to send money to one another. Cash advance apps are platforms that help you get part of your next paycheck before your next payday arrives.
Can I use any cash advance apps to build credit?
Several cash advance apps — including Brigit — do offer credit building services, yes.
What is an APY?
APY stands for Annual Percentage Yield. It is the amount of interest your bank account will earn in a year.
How much should I tip my cash advance app?
That is completely up to you! Remember: tips are optional. And be aware that some of the "suggested" tips are more than what you'd pay a payday lender. Be careful, and if you aren't sure how much to tip, aim for the 30% APR you'd pay a credit card lender. You can use this calculator to figure out that amount.
What's a foreign transaction fee?
​Some banks have a hidden fee that charges you when you use your credit or debit card outside of the United States. It's important that you check with any online lender if you're going to be making international transactions or traveling outside the U.S.