You worked hard to earn your money. Why do you have to wait until your next payday to access it? Research shows that more than 80% of Americans between the ages of 18 to 44 want access to their pay at the end of each workday.
Online banks and cash advance apps are trying to help people who can't afford to wait a couple of weeks for their pay. Financial services like Varo are building cash advances into their offerings. Cash advance apps like Dave use your banking history instead of your credit to determine your eligibility for a short-term loan. Of course, not every online bank works with every cash advance app. If you bank with Varo, you'll want to know which apps are compatible in case you need some money quickly. To learn where you can turn, read on.
Disclaimer: Some or all of the products featured in this article are from our partners who compensate us. This may influence which products we write about and where and how the product appears on a page. However, this does not influence our evaluations. All opinions are our own.
Varo has some limitations
When you're searching for a new bank, Varo looks very attractive. The mobile banking app is free to use. There is no monthly fee or minimum balance required for Varo's banking accounts. You can open the account without depositing any money at all! It doesn't charge you overdraft or maintenance fees. The account includes a Visa debit card with free access to the Allpoint network.
Varo offers a checking account, a savings account, a credit-builder account (to those who qualify), the Varo Believe credit card — which includes some basic credit monitoring — and even paycheck advances through Varo Advance.
Varo Advance is a little like overdraft protection. Once you qualify, it gives you access to instant cash up to $100 so you can avoid overdraft fees… if you meet Varo's requirements:
Your Varo account must be at least a month old
Your Varo account must be active
You need to have direct deposits
You must have received a minimum of $1,000 in direct deposits over the last 30 days
You should also know that your first advance will be significantly less than $100. For most first-time borrowers, the limit is around $20 without an impressive banking history already in place.
Over time that amount will increase to the promised $100. But what are you supposed to do in the meantime? What if you need more than $20 to keep you afloat until your next paycheck gets deposited? Heck, what are you supposed to do if you need more than $100?
This is when users turn to cash advance apps. These apps can help you get the money you need to cover your bases. Like payday lenders, some mobile apps transfer the funds instantly, while others send money by the next business day. It is important to understand, however, you make sure you choose one of the cash advance apps that work with Varo. Not all of them do.
Here are some of the best cash advance apps that work with Varo
Here is a bit of good news: you will usually find out if a cash advance app works with Varo early in the onboarding process. This is because cash advance apps typically have you link up your bank account during account setup. If you can't connect to Varo then, you're unlikely going to be able to do so later.
That said, why waste your time trying app after app? Here's a list of the best cash apps that work with Varo.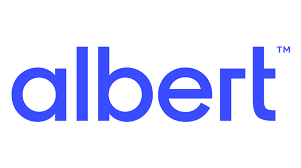 Albert
Albert is one of the OG banking and cash advance apps. In fact, banking and financial advice are its primary services, though the app does offer advances and budget tracking. What sets Albert apart from most cash advance apps is that instead of relying on an AI bot for financial advice, users can connect to actual humans (called "Geniuses") who will answer their questions.
Albert uses Plaid, and so does Varo, so connecting your accounts should be easy. Depending on your banking history, you could qualify for up to $250 in advanced funds.
---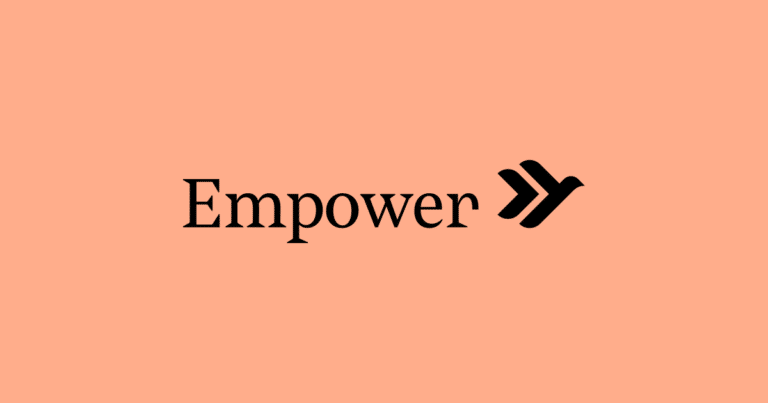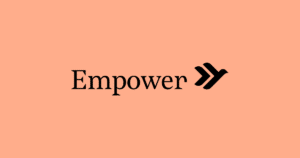 Empower
Empower's focus is on helping users improve their creditworthiness. They do this with financial monitoring, banking, and financial advice. Their bank accounts are backed by NBKC Bank. Empower's membership is free for two weeks and then billed out at $8/month.
They also provide cash advances up to $250, provided you meet their qualifications. Unfortunately, you will not know if you meet their current qualifications until you apply for the advance.
---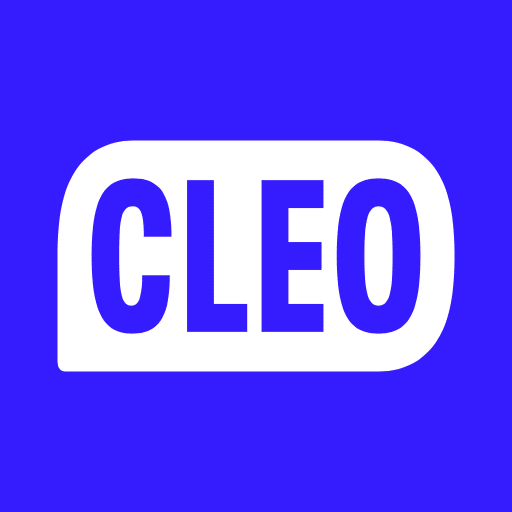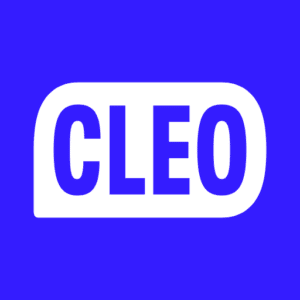 Cleo
Cleo markets itself as the "money app that doesn't suck." The Cleo app is "run" by a "sassy" AI who will both encourage you to keep making smart decisions and roast you if your financial decisions are poor.
First advances are usually $70 or less. As you continue to use the app and your financial situation improves, your advance limit increases to $100.
To qualify for a cash advance from Cleo, you need to meet the following criteria:
Be a paid member of the app (membership is $5.99/month)
Complete the badges to unlock your Cleo Score
Complete the challenges to unlock your Cleo Score
You can do this by:
Having a positive balance in your bank account
Increasing your savings every week for 30 days
Spending less money than usual over the two weeks before you ask for your advance
---


Dave
Dave is easy to use and, as a bonus, the monthly membership fee is only $1. The app connects easily to Varo, and the transfers between the two usually go smoothly and quickly.
When you first sign up for Dave (or a similar app), even if you qualify for an advance right away, you're not likely to qualify for very much money. Most users start at less than $50. Over time, as you build up a history of repaying your advances on time (or your deposit amounts increase), you will qualify for larger advances. The current cap on Dave cash advances is $250.
---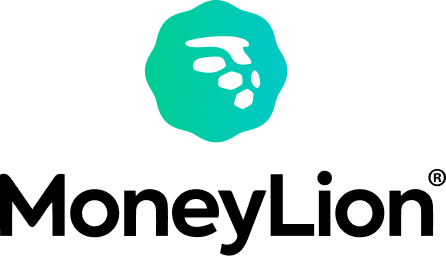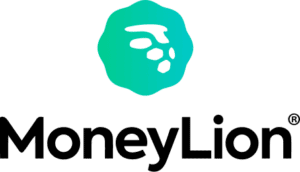 Instacash by MoneyLion
MoneyLion's cash advance service is called "Instacash." It is just one of the many services that MoneyLion offers its customers, alongside banking, investing, even crypto.
The first time you request Instacash, you'll get at least $25. If you have recurring deposits in your banking history, that amount can be increased to anywhere from $50-$250. If you opt-in to MoneyLion's credit building or banking products, your advance limit goes up to $300.
Banking app that works with Varo


Chime
Like Varo, Chime is an online bank, and not all platforms are compatible. Chime offers many different banking features, including spending accounts, ATM access and credit builder products.
READ MORE: Six Cash Advance Apps That Work With Chime
Like Varo, it offers cash advances through its "SpotMe" product. SpotMe will deposit money in your account when your spending balance doesn't have enough funds to cover outgoing expenses. In the beginning, SpotMe limits users to a $40 limit. That amount goes up as you use the product and pay it back over time.
Understand that the "SpotMe" product offered by Chime only works with Chime accounts. It will not deposit the advance into your Varo account. You can, however, transfer money between your Chime and Varo accounts using the Plaid platform.
Which is better — Chime or Varo? Check out this video to learn more about the differences:
Cash advance apps that (for now) won't work with Varo
Cash advance apps are always adding new banks and financial institutions to their rosters. At the time of this writing, here are two cash advance apps that don't work with Varo:
Brigit
Brigit offers cash advances of up to $250 to qualifying users. One of their qualifications is that the app is able to communicate properly with your bank. Unfortunately, Brigit has a hard time maintaining a secure connection to Varo. This means that Varo users are currently unable to use the Brigit app.
---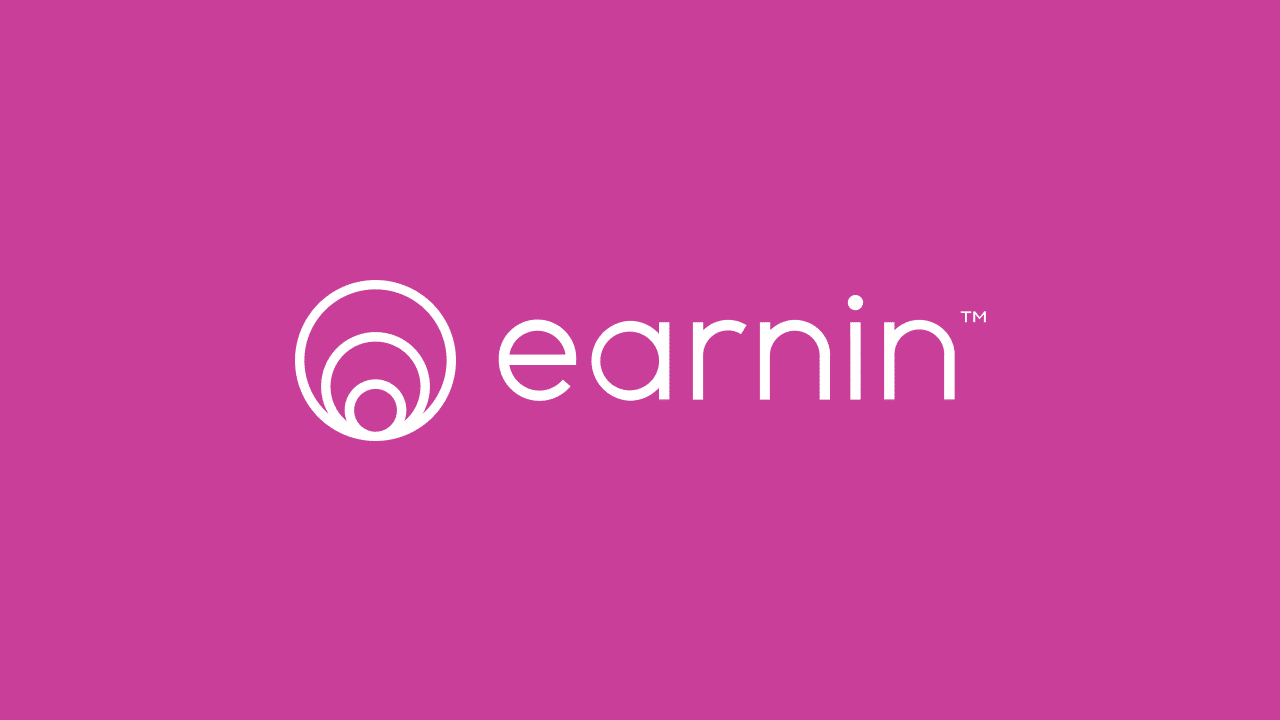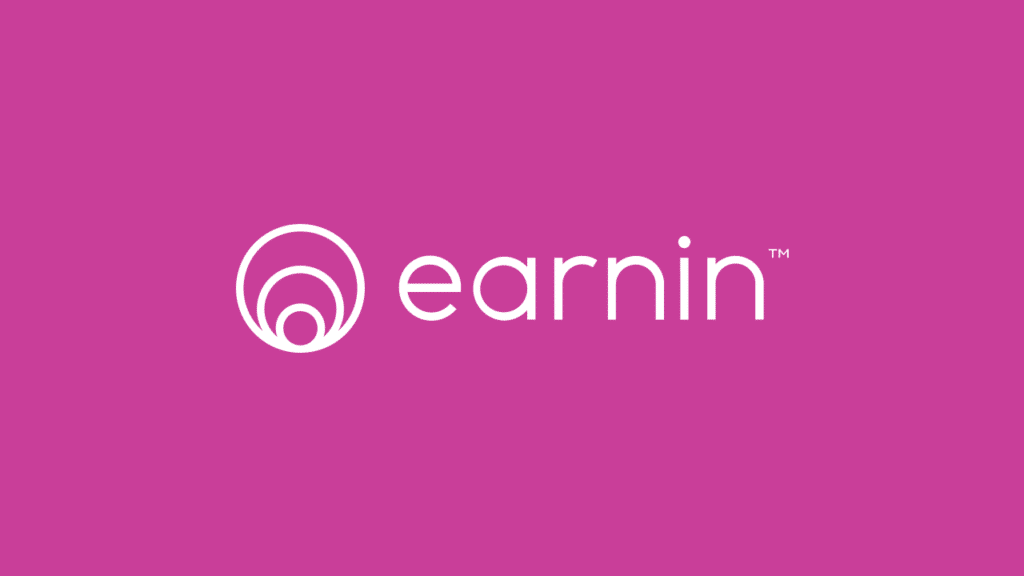 Earnin
Earnin's most popular product is called "Balance Shield." Balance Shield monitors your bank account and will deposit cash if a processing purchase could send your account into overdraft. Users can also simply request cash advances via Earnin's "Cash Out" product. Cash Out allows employees to access wages as they are earned instead of waiting for a lump sum to be deposited on payday.
Unfortunately, Earnin is not currently partnered with Varo. Varo users will have to connect to a non-Varo bank account if they want to use the app.
Do employer-sponsored paycheck advance apps work with Varo?
Employer-sponsored paycheck advance apps are apps that employers use to give workers early access to wages before the end of the pay cycle, so they can pay bills without having to wait until payday rolls around. These apps must be sponsored by an employer and aren't available on an individual basis. Here are some of the most popular employer-sponsored paycheck advance apps:
Branch
To use Branch with Varo, you need to have direct deposit with Branch wallet only
Employees can qualify for up to 50% of what they've earned so far in the current pay period
There are no fees
Workers can get advances via direct deposit into an account connected to a "Branch Card". Accounts can also be added to Apply Pay and Google Wallet
Dailypay
Dailypay is compatible with Varo
Employees qualify for however much they have earned in that specific pay period
There are no fees
Advances are sent to an existing bank account by direct deposit
PayActiv
Allows transfers to outside banks including Varo
Employees can get "a portion" of the wages they've earned that pay period
There are no fees
Advances can be deposited into an a PayActiv account (accessible via the PayActiv card), an outside bank account or onto a prepaid debit card
Employees can get advances at any Walmart Money Center
What you need to know about Varo
Varo is a web-based bank. It offers users a checking account, a savings account, and (if approved) a credit building account. Customers can request cash advances of up to $100. Employees with qualifying direct deposits can access their paychecks up to two days before the check lands in their account.
One of the nice things that Varo does is offer individual debit cards for both the checking account and for the credit building account. Other banks will have you just reassign your existing debit card to a credit building account once it is open.
Is Varo a real bank?
It is! In fact, Varo is the first web-based bank to be granted a charter by the FDIC. Your money is insured for up to $250,000 just like it would be at a "traditional" bank.
Pros and cons of Varo
Pros
Varo is completely free to use.
Varo offers text notifications of your account activity.
There's no background or credit check required to open an account.
Credit builder products are available.
It offers cash back perks for shopping online and in-app.
Advances aren't subject to interest or other fees.
The app is easy to use.
Cons:
Users cannot have multiple accounts—just one checking, one savings, and one credit building account per person. This can make budgeting and goal setting harder for people new to saving and budgeting.
There are no real money management or budgeting tools are included.
There is no account balance monitoring.
Varo doesn't connect to every cash advance app.
Does Varo affect my credit score?
Opening a checking and savings account won't have any effect on your credit score. Varo doesn't notify the credit bureaus when you open these accounts or report on your balances.
If you opt into credit building, however, Varo can affect your credit score. Varo reports your credit-building activity to each of the three major credit reporting bureaus: Equifax, Experian, and TransUnion. If you use the credit building account properly and pay all your bills on time, you'll see your credit score go up. If you miss payments or keep a small balance, however, you'll see your score go down.
What are the differences between Varo and Chime?
The biggest difference between Varo and Chime is that Varo is an FDIC chartered national bank. Chime, on the other hand, is backed by Bancorp and Stride Bank, and your account's FDIC insurance is provided through them. The other differences are minimal and are just a matter of personal preference.
What is a cash advance app?
Cash advance apps are apps that use your banking history instead of your credit score to determine whether to loan you money.
Their cash advances don't have interest charges or late fees. Some of them are free to use! And, because their advances are smaller than you'd get through other types of loans, they are cheaper and easier to pay back on time and in full.
Why is a payday advance app better than a payday loan?
Payday loans have extremely high interest rates and late fees attached to them. The loan amounts are relatively small. About 54% of Americans live paycheck to paycheck and don't have the money to repay even a small loan on their next payday. They wind up having to take out a second loan during the next pay period to help pay off the first.
Payday advance apps, however, have no interest or late fees. Repayment is often flexible and the due date can be adjusted for free. These apps are designed to help you improve your financial health, while payday loans are designed to keep you trapped in the debt cycle.
Other options for some quick cash
If you need some quick cash and can't get what you need from a Varo advance or a Varo connected advance app, there are plenty of other options out there that are better than resorting to a payday loan. Here are some of them.
Payday Alternative Loans (PALs) are basically payday loans with much lower interest rates than you'd be charged by a payday lender. These are offered through credit unions, and their repayment rates are much more reasonable than you'll get with other types of loans.
Side hustles, especially with established gig providers like Uber, Instacart, Postmates, etc. can be a good way to raise funds quickly. A lot of these apps pair with employer-sponsored payday advance apps (see above) so that you can withdraw what you earn as soon as you've earned it. If you have some time, there are a lot of other side-hustle options out there that don't involve driving or deliveries. A quick Google search will turn up tons of options for you to explore.
Peer-to-peer (P2P) lending is almost exactly what it sounds like—you're borrowing money from your peers, and you're using an app or site platform as a middleman. There are a lot of different P2P platforms out there. Some help individuals connect with each other. Some connect an individual borrower to a variety of lending companies. 
A personal loan is a loan that you take out from a bank. These typically require higher credit scores and good credit histories. They also charge interest, though it is much lower than you'd pay to a payday lender. Personal loans, however, do take more time to receive. The process can take up to a couple of weeks to complete, depending on how much money you're trying to borrow.
Borrow from friends and family: Nobody likes this option, but if it's between this and a payday lender? Go with this! If your friends and family aren't sure about loaning you money directly, use a platform like Zirtue to help facilitate the lending and repayment process. 
The bottom line
Cash advance apps, web-based banks, and online banking apps are all over the place now. To keep your financial bases covered, it's best that you work with apps that connect to each other. For example, before you sign up for a cash advance app, make sure it's one of the cash advance apps that work with Varo (or whoever you're banking with)!
FAQs
How do you connect Dave to Varo?
Connecting Varo and Dave is relatively simple. Go to the 'Profile' tab
In the profile tab, you'll choose "Linked Banks and Card"
Select "Change," then "Change bank"
Find Varo on the list, then log in using your Varo credentials
Answer security questions
The process isn't exactly the same for the other apps, but it is a very similar process.
Does Venmo work with Varo?
Venmo is a digital wallet that makes transferring money simple. It is compatible with Varo.
Does Varo work with Cash App?
It does! But you'll have to connect your Cash App using your account's routing and account numbers, not just the number on your debit card.
Does Varo offer cash-back rewards?
It does! Cash-back rewards are one of the perks it offers to customers. These rewards work when you use your Varo card to shop online (or via the Varo app) at a Varo-approved vendor.
Do paycheck advance apps have any hidden fees?
Typically, no. Some will ask you to pay a small fee if you want the transfer process to be expedited.
Does Varo offer a free credit report?
It does not offer you a free report, but if you opt-in to their credit building product, you will get free score monitoring. 
You can request a free credit report directly from each of the three major credit bureaus once per year. Alternatively, you can use AnnualCreditReport.com
Will I be penalized if I don't "tip" a payday advance app?
Nope! While it might feel like you're being pressured to leave a tip, you will not be turned down for cash advances if you don't tip, or if your tip is lower than the "suggested" amount. Tips are always optional.