Cash advance apps have gained immense popularity in recent years, which is good news for people who would have otherwise had to rely on short-term options like payday loans. A cash advance app like Klover can be a good, temporary solution for those who need some extra cash before their next paycheck.
Our #1 Pick: Dave


Borrow up to $500 and spend it instantly
Get paid up to 2 days early
Earn up to 15% cash back
Disclaimer: DebtHammer may be affiliated with some of the companies mentioned in this article. DebtHammer may make money from advertisements or when you contact a company through our platform.
Klover app review: What you need to know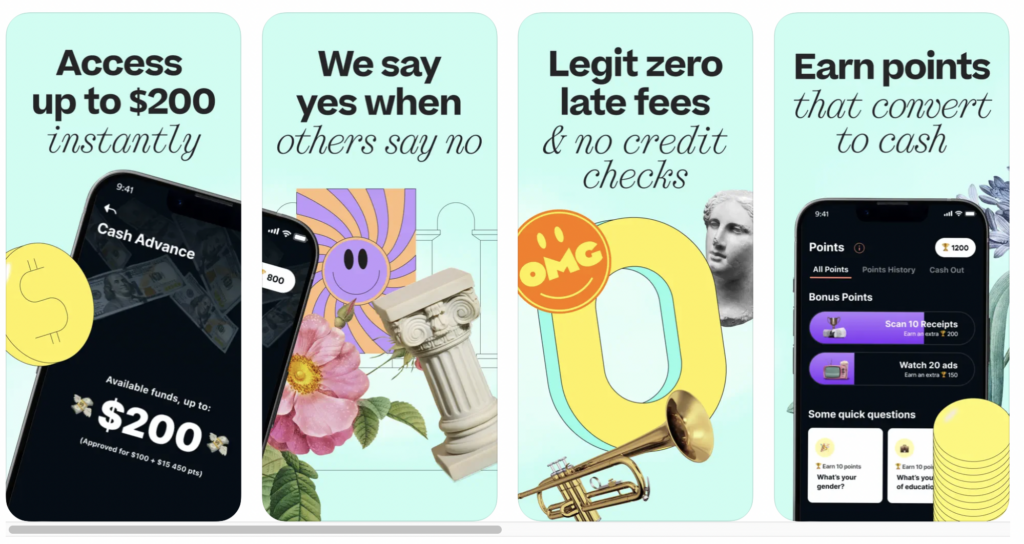 Klover is an Illinois-based cash advance app established in 2019. While still small, this up-and-coming FinTech startup offers a quick, convenient way for consumers to make it to their next payday.
According to a CareerBuilder survey, approximately 78% of Americans live paycheck to paycheck. Not only that but 12 million Americans rely on fast cash options like payday loans or installment loans to make ends meet every year.
But with extremely high interest rates and hidden fees, these loans quickly become a debt trap for many people. More than 90% of borrowers end up regretting their payday loan.
Unlike other short-term solutions, Klover doesn't use predatory lending practices. It also doesn't charge interest or have any hidden fees. This makes it, and other cash advance apps, a low-cost option for consumers facing a sudden financial hardship or who need fast access to cash to pay a bill before payday.
How much money can I borrow through Klover?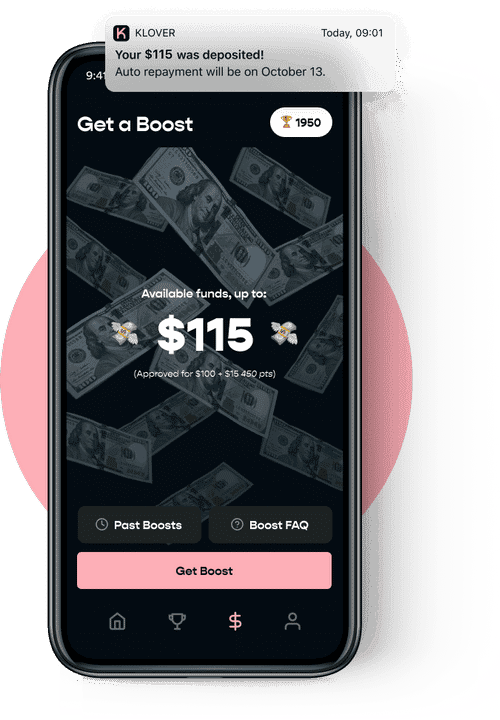 Most cash advance apps have a relatively small borrowing limit of between $100 and $500.
According to Klover's official website, consumers can borrow up to $100. The company's tagline is even "$100 in between paychecks." However, Klover advertises a borrowing limit of $150 on the Apple App Store and the Google App Store.
Even though the starting limit is lower than on other cash advance apps, Klover also uses a points system to increase the limit. Points start to accrue the moment the consumer signs up, and they continue to increase with regular use of the app.
The key ways to earn points are:
Scan receipts from purchases made using the debit card linked to the account. Each receipt is worth up to 20 points.
Use the app to monitor spending habits to earn 50 points.
Watch video ads. Each ad is between 10 and 30 seconds long and adds a few points.
Save $100 in a given month for an additional 200 points.
Take surveys for a few points.
Refer a friend to Klover. If they sign up (and qualify) for the app, this will add 600 points to the total balance.
Points can be redeemed for a "boost" or additional cash deposited directly into the user's account. The amount of points determines the potential increase in the borrowing limit.
10 points are equal to $3. For example, 300 points add an additional $10, while 900 points add an additional $30.
What are Klover's fees?
Klover does not charge any interest or fees on your short-term loan. It does, however, charge a membership fee of $2.49 per month. Klover lists the following notice on its website: Klover memberships do not entitle you to boosts. Instead, our membership program gives you access to our financial tools, extra points, credit monitoring and giveaways.
What is a Klover boost?
A "boost" is just Klover's word for "cash advance." Boosts do not have added interest or hidden fees. When a consumer needs money, they request a boost, which they will repay once they get their next paycheck. To increase the maximum boost, the consumer needs to accumulate points.
How does the Klover app work?
The way it works is simple.
First, the consumer signs up by filling out some basic information and connecting their checking account to the Klover app. Once the account is set up, there is a 24- to 48-hour waiting period in which the user's information and account are verified.
After this, the user can request a cash advance or "boost." It usually takes 1 or 2 business days for the money to be deposited into the account, but there is the option to expedite it so that it arrives the same day. The standard direct deposit is free, while the expedited version comes with a small fee.
Once the money is in the borrower's account, they may spend it as needed. On their next payday, the app will automatically withdraw the amount borrowed from the consumer's paycheck.
Since there are no other fees, the app takes out the same amount borrowed. For example, if someone takes out $50, then the app will also take out $50.
How long does it take to get money from Klover?
Klover offers a standard ACH service, which is free, and an Immediate Debit option.
With the standard option, requests for funds are typically processed within two business days. The funds are then direct deposited into the user's linked checking account by the following day. There is no charge for this service.
The Immediate Debit option, however, expedites the transfer of funds, providing fast access to your money. Klover recently released this option for consumers facing a financial emergency. If a consumer chooses this option, they will receive the money in their account the same day they make the request, even if the request was made on the weekend. There is a fee for this service ranging from $1.99 to $14.98.
Some financial institutions may take more or less time to process the request for funds.
How does Klover make money?
While some modern financial services, including cash advance apps like Earnin, make money from tips, Klover does not. Unlike other new products, the app mainly makes money by leveraging its users' data.
When a consumer downloads the Klover app, they agree to opt-in on something called a Truth in Data agreement. This agreement essentially indicates that the user data will be utilized for the purpose of anonymous market research and advertising.
Klover takes data from anonymous users and makes deals with partners or affiliates to show users relevant ads. The users may then watch those same ads to increase their points for additional boosts in the future.
Then, Klover takes a cut from the advertising revenue. Klover's partners, meanwhile, benefit by gathering vital market research.
Klover does not sell or share any information that could help its partners identify the users.
Is Klover legitimate?
Although the FinTech startup that's officially called Klover Holdings is only a few years old, it is a legitimate app with a secure financial service.
However, any short-term cash advance comes with its risks. For many people, taking out a cash advance increases the likelihood of them making late payments or defaulting on other debt, like their credit card.
Taking out a cash advance also means less money will be available when the next paycheck comes in. This could increase the risk of overdraft fees. This is because Klover automatically withdraws the funds from the account when it's due.
To negate this risk, only take out a cash advance if it's an emergency or if you have a plan to make up the difference in your next paycheck.
Does Klover work with Chime?
Yes, Klover is compatible with Chime. This mobile banking app allows borrowers early access to monies already earned before payday. Chime has a lot of benefits, but it can sometimes be difficult to find cash advance apps that are compatible.
What are the requirements to borrow through Klover?
Borrowing through Klover is relatively easy, but there are a few qualifications consumers must meet before signing up and making their first transaction. To be eligible, the consumer must demonstrate the following:
An active bank account that is at least 90 days old and in good standing.
A minimum of 3 consecutive direct deposits into the account over the past 2 months.
Consistent employment with the same company. All direct deposits must be from the same employer. Klover does not accept deposits from ATMs, Venmo, Paypal, Cash App, or paper checks.
Identical information on the bank statement's paycheck and previous paychecks. Any inaccuracies or misspellings may be rejected.
A positive checking account balance.
Bi-weekly or weekly deposits into the account. Monthly or semi-monthly deposits will not be accepted. Irregular payments will likely be rejected.
Customer reviews
Klover has overwhelmingly positive reviews on various app stores. It has:
Many customers praised the app for its simple design and straightforward process. Most users found it easy to set up an account and navigate the app. On multiple occasions, users complimented Klover for helping them and their families out in a financial pinch.
On the other hand, some customers have complained about changes made to the app, such as which financial institutions are accepted. One customer in particular mentioned issues with eligibility — they qualified for a boost one time but were denied when they requested a second one.
Another customer disliked the fact that the app required them to do different things to accumulate points for boosts (ex. fill out surveys or watch ads). That said, many consumers liked the ability to earn points for more cash.
The Better Business Bureau lists one unresolved complaint about Klover:

Overall, Klover is a unique financial product that's still in the growing phase. It continually strives to address its customers' concerns and improve its service.
Pros and Cons of Klover
As with any other cash advance app, Klover has its pros and cons.
Pros
Unlike other short-term loans, Klover does not charge hidden fees or interest.
Once requested, the money is deposited into the account within minutes (if expedited) or 1 to 2 business days.
Klover allows borrowers to increase their borrowing limit by completing simple tasks like watching an ad or scanning receipts. Many other cash advance apps have stricter requirements for those who want to increase their limit.
The app does not require a credit check, meaning there is no hard inquiry or impact on credit score.
It is easy to activate, reactivate or close an account with Klover.
Cons
Klover does not allow any extensions on repaying the cash advance
Borrowing with Klover does not help build credit. This is because the app does not technically give out loans. Instead, it gives out "boosts." The app also does not report to any of the three credit bureaus. Even if you make on-time payments every time, it will not impact your credit score. Other cash advance apps can help build credit.
Klover's borrowing limit is low, especially in comparison to apps like Earnin, which has a limit of $500.
Getting an advance on a paycheck can be risky and result in other financial problems – defaulting on payments elsewhere, damaged credit score, etc.
To qualify, the user must have a checking account. Prepaid or savings accounts are not accepted.
Klover does not support all financial institutions, such as BECU (a credit union originally established to serve employees of The Boeing Company) or SECU (State Employees' Credit Union).
How does Klover keep my data safe?
Klover leverages consumer data to provide access to financial services, but it does not sell or misuse personal data or other identifiable information in any way. The FinTech startup also makes it easy for users to delete their data at any time.
Besides that, Klover uses 256-bit encryption to keep its customers' data safe and secure. Using 256-bit encryption is one of the most secure ways of protecting online information. It is used in nearly all modern security systems and would take years to get through.
"We believe consumers' data is an extremely valuable asset and should be used to their benefit," said Brian Mandelbaum, Klover CEO and co-founder. "We provide consumer empowerment by allowing Americans to opt to share data and unlock meaningful access to cash and savings in return."
In short, the FinTech startup takes its promise to keep its users' data safe very seriously.
Klover's success
Since it launched, Klover has grown to 3 million users.
In 2021, Klover raised $60 million from Mercato Partners Traverse Fund, Lightbank, Starting Line and Motivate Ventures.
There are many cash advance apps available, but most of them work in the same way.
First, to create an account, a consumer must typically link a checking account to the app. Most apps do not accept prepaid or savings accounts.
The consumer may need to have an active account in good standing for the past 60 or 90 days, depending on the app. Most apps also require proof of steady employment – ie. direct deposits from the same employer over multiple weeks or months.
If someone wants to borrow money, they can request the funds through the app. That money will then be automatically taken from their next paycheck. In some cases, it may be possible to get a due date extension.
Some cash advance apps charge a membership or monthly maintenance fee. However, most apps don't charge interest. Cash advance apps usually have a maximum withdrawal limit of $100 to $500.
The majority of cash advance apps, including Klover, work directly with consumers to offer them financial services. A few work by partnering with the users' employers to lend money.
Cash advance apps have been rapidly growing in popularity — 33% of Americans have now borrowed money through one.
Paycheck advance apps sound like a great alternative to payday loans, but are they too good to be true? Watch this video to learn more.
Other paycheck advance apps
Looking for another option? Here are some highly-rated alternatives to Klover.
Brigit
Brigit offers the following:
Cash advance up to $250
No credit check, no overdraft and no hidden fees
Free financial health updates through the app
Resources on additional earning opportunities
Automatic payments with up to 3 extensions
There is also a premium membership for $9.99 a month. With this membership, users receive extra perks like automatic funding in their accounts and instant access to funds.
Brigit requires an active bank account with no overdrafts and 3+ direct deposits from the customer's employer or another main source of income.
---
Chime

With Chime, users get:
Immediate access to funds if they have direct deposit
No monthly fees
Limited overdraft protection ($20 to $200)
Access to 38,000 free in network ATMs
Security through a partnership with an FDIC-insured institution
Potential earnings from a high yield savings account
To qualify, users must meet minimum income requirements and have a valid checking account.
---
Earnin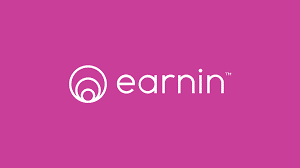 Earnin offers customers the following:
Up to $100 per day in a cash advance or $500 per pay period
No credit check
1 payment extension
Extra security via an FDIC-insured bank
Financial tools like a savings tool and low balance alert
Overdraft protection (if selected)
The app is free, but users may choose to tip up to $14 per $100 to help support it. Users must also have a steady job with regular deposits, an active account and direct deposit.
---
Dave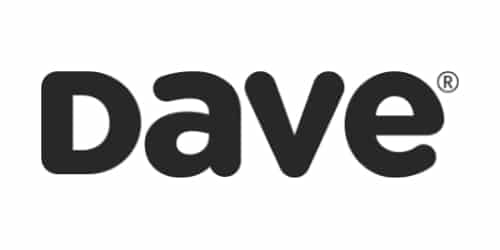 With Dave, customers get:
Up to $500 cash advance with Extracash
Immediate access to funds with direct deposit
No credit check
Tiered membership system for higher cash advances
Credit-building
Access to more than 30,000 free ATMs
Dave doesn't require a minimum account balance, but the app does cost $1 each month to use it. Users must have consistent direct deposits into their accounts.
---
MoneyLion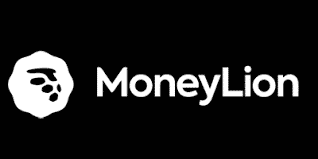 MoneyLion offers the following:
Up to $500 cash advance in 1 to 5 business days with Instacash
No credit check
No hidden fees
Cashback on debit card purchases with the option to auto-reinvest earnings into a small investment portfolio (for members)
Membership costs a few dollars a month and offers additional perks like a higher cash advance limit, instant access to funds and ways to help build credit. Users start at a low limit ($25) and can build up to $250 or $300 with regular use and deposits to a linked account.
---
Varo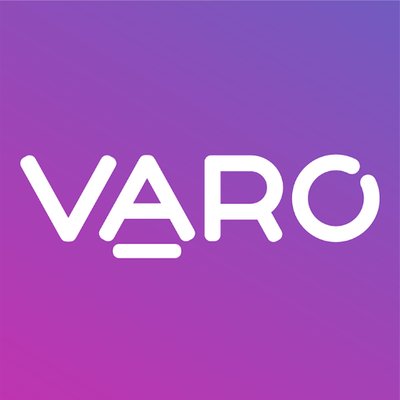 Varo offers online banking services and emergency loans. It also offers:
Small cash advances from $20 to $100
No interest
Debit card purchase rewards and up to 15% cash back
For limits higher than $20, users must pay a small fee from $3 to $5. To qualify, customers must have at least $1,000 in direct deposits in the past month.
The bottom line
Klover is a legitimate cash advance app that can help you get out of a sudden financial jam without turning to a payday loan. Though it requires a small monthly fee of $2.49, that's far less than what you would owe a traditional payday lender.
FAQs
What's the difference between an app like Klover and a payday loan?
Unlike payday lenders, Klover doesn't use predatory lending practices. It doesn't charge interest or have any hidden fees. Instead, it collects your data. This makes it a low-cost option for borrowers facing a sudden financial hardship.
What's the difference between a cash advance app and an installment loan?
The primary differences between the two is the loan amounts and lending criteria. While cash advance apps are for small dollar amounts and have few requirements, installment loans allow for higher loan amounts that could range from $200 to several thousand dollars and will require a credit check.
What is a Payday Alternative Loan
A Payday Alternative Loan, or PAL, is a short-term loan offered through federal credit unions. The terms are longer than borrowing through a cash advance app or payday lender, and the interest rate is capped at 28% APR. You will need to be a credit union member to be eligible.