Payday loans are a common source of quick cash for low-income borrowers in the U.S.
They're so popular that there are about 23,000 payday lenders across the country — that's twice the number of McDonald's restaurants in America. The loans are lucrative for payday lenders — it's a $9 billion industry — but costly for borrowers. The national average annual percentage rate (APR) is 400%, but that's just the beginning. Most borrowers can't afford to pay back the original loan, which can trap them in a long-term cycle of debt.
And access to these loans is getting easier rather than tougher: A 2012 study from The Pew Charitable Trusts found that 21% of borrowers were taking out their payday loans online. DebtHammer.org polled Americans who've struggled with debt and found that now 86% of short-term borrowers get their payday loans exclusively online.
Here are a few other findings from the DebtHammer survey:
Key takeaways
They don't improve your financial well-being: More than 90% of respondents said they regret taking out their original loan. Roughly 80% of those surveyed said that their payday loan left them in a worse position than they were in before they took out the loan. That's because it generally takes borrowers roughly five months to pay off the loans, and by then they've paid an average of $520 in interest and fees on top of the original loan amount.
Borrowers aren't using them for emergencies: Only about 23% of respondents said they used the money to cover a sudden, unexpected expense like a car repair or medical bill. The majority used them to cover everyday expenses like groceries, credit card bills, utility bills, rent or mortgage, gasoline or prescription medications.
Short-term loans don't help in the long run: Short-term loans don't help in the long run: About 65% of respondents said they've had to skip paying another bill to pay back their loans. This is particularly troubling considering that a previous DebtHammer survey found that 58% of Americans expect to take out a payday loan or other short-term loan to pay for their holiday celebrations.
More findings from DebtHammer's survey
Other debt is a factor: 51% of respondents said they have more credit card debt than they had as of March 2020, the start of the COVID-19 pandemic. Another 20% said their debt is about the same. About 45% of respondents have more than $2,500 in credit card debt, with 10% owing more than $10,000.
Borrowers generally knew what they were getting into: 61% of respondents said they paid their first loan back on its due date. 45% said their loan was enough money to solve their problem, and another 28% said they borrowed more than they needed. 44% said they were aware of the rates, fees and loan terms before they agreed to the loan, and another 31% said they knew of the fees but did not read the loan terms.
Respondents are continuing to struggle:
The average number of loans a respondent has is four.
The average interest rate paid by borrowers was 400%.
The average amount borrowed by respondents was $819.
The average estimated credit score of the respondents is 555
Millennials aren't really the problem: Almost three-quarters of respondents were born before 1981, meaning the majority of people who reported payday lending issues are either Generation X members (born between 1965-1980) or Baby Boomers (born between 1946-1964.) Four respondents were born before 1946.
Adding up student loans: Even though the majority of respondents were born before 1981, almost half are still grappling with student loan debt. More than 17% owe more than $50,000.
Borrowers are well-educated: Only 19% of respondents had a high school diploma or less. More than 22% had a Bachelor's degree and almost 10% had Master's degrees.
Borrowers don't fall below the poverty level: The average income of respondents was $54,027.92, and the median income was $48,000.00.
Back to the future: Only 7% of respondents say they'll consider another short-term loan in the future. More than 60% said they won't consider another loan, while 30% are unsure.
The bottom line
While payday loans are designed to be a short-term solution for underserved borrowers in need of a quick cash infusion, that's not how the industry is functioning. And while some states are cracking down on payday lending, the increase in online borrowers raises questions about whether these limits are merely pushing borrowers online.
DebtHammer's finding that people are turning to short-term loans to cover everyday expenses is particularly troubling because of the business model that preys on desperate Americans and counts on borrowers being unable to repay as scheduled, leaving them trapped in a debt cycle that can take years to escape.
Read more: Cities With the Worst Payday Lending Problems
Methodology
DebtHammer collected survey responses from a random sample of more than 250 adults aged 18 or older via DebtHammer's subscriber list from September 8-14. Each response was anonymized using a unique user ID.
Of those we surveyed, 74% were female, 25% were male, and .5% identified as either non-binary/other or preferred not to say.
Advice from the professors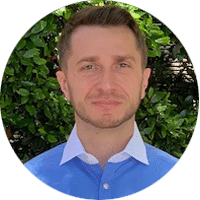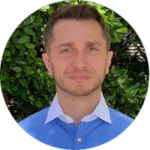 Dr. Matthew Harding
Professor of Economics and Statistics & director of the Deep Data Lab, University of California, Irvine

(answers are in collaboration with Professor Giacomo De Giorgi, director of the Institute of Economics and Econometrics at the Geneva School of Economics and Management, University of Geneva (Switzerland).
In your opinion, what's the biggest financial challenge Americans are currently facing?
Many Americans continue to struggle with the lack of savings. The Covid pandemic has added additional factors and we are now becoming increasingly aware of the relationship between financial health and physical health which is still poorly understood. Furthermore, there is a lot of uncertainty given expiring benefits the difficulty of knowing what comes next.
---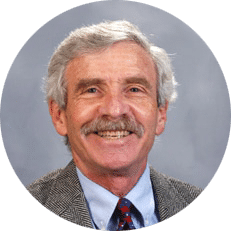 Dr. Lawrence J. White
Robert Kavesh Professor of Economics, Stern School of Business, New York University
Many Americans are struggling to get out of debt. In your opinion, what should they prioritize?
To reduce debt, a household has to start with a realistic budget relative to income, which needs to yield an expected surplus.  The surplus should be applied to paying down the highest-costing debt first.  After debt is under control, it's important to build up an emergency fund of at least a few hundred dollars — for unexpected emergencies.  And then the household should start building a retirement fund, with the help of a trusted financial advisor — say, at a local credit union or other trustworthy institution.
---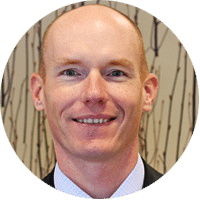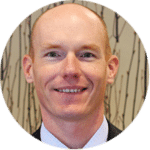 Dr. Robert H. Scott III
Professor, Department of Economics, Finance and Real Estate, Monmouth University
Many Americans are struggling to get out of debt. In your opinion, what should they prioritize?
Low-income households see saving as impossible, but with the right strategy it is possible to build an emergency fund that can ward off the need for payday loans and other forms of short-term borrowing. Essentially, savings becomes a habit and an impetuous toward gaining a feeling of control over one's finances.
---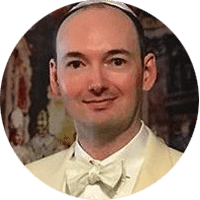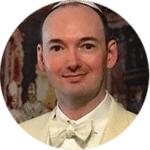 Dr. Rutherford Johnson
Lecturer of Economics, Business Department, University of Minnesota Crookston
Many Americans are struggling to get out of debt. In your opinion, what should they prioritize?
The first thing to remember is it is not an overnight process. Student loans usually have the most generous repayment options in my experience, as well as the best safety nets in case of financial distress. That is not to say they should be ignored, but it is good to remember that they have those features when you are struggling to get out of debt. Credit cards are notorious for having the highest interest rates. However, they are unsecured debt – and wise and judicious use of 0% balance transfer deals (which are easier to get before your credit score decreases, so it is good to act fast) can help not only reduce interest payments but buy some valuable time and get some breathing space.
So, one of the highest priorities is to focus on secured debt – especially housing. Obviously, you do not want to lose your house. Also, losing an automobile can be not only annoying but can compound problems if you depend on it to get to work. If you lose the car and then lose your job because you couldn't get to work, then you will have a lot more difficult time paying down debt.
During all of this, it is difficult to focus on retirement or savings, but it is still important. I recommend doing your best to cut expenses and put something in the savings/emergency funds. If your employer has retirement benefits, then this at least somewhat happens automatically, at least as far as retirement savings go.
Perhaps the most difficult thing is balancing this with daily expenses. This is why I say getting out of debt should be viewed as a long-term process, often multiyear depending on the level, and not something that will happen overnight. There is not much benefit to being debt-free if you can't pay bills. Things like the 0% balance transfers can also help balance debt payment with overall, ongoing living expenses.
---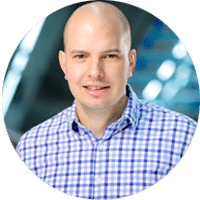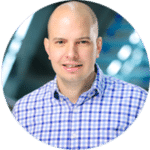 Dr. Alexander Brown
Professor, Department of Economics, Texas A&M University
Many Americans are struggling to get out of debt. In your opinion, what should they prioritize?
The cycle is an existential threat to their livelihood. They must end it or they will be wiped out. It gets worse over time so stopping as soon as possible is key. People have a tendency to rationalize bad financial decisions and keep doing them to justify those rationalizations. It is better to just acknowledge a mistake — we all make them — and then decide what is the best course of action going forward. Of course for many people, they may be entirely aware of their predicament but feel unable to do anything.
Look for other ways to make payments, from getting short-term funds and resources from family members to talking with creditors before bills are due to restructure or postpone payments may also help. Keep in mind creditors do not make much money when someone is delinquent in payment (e.g., a collection agency may pay them less than 10%), they may be willing to waive late fees etc. if there is any possibility you may pay them. The good news is if you are able to break the cycle, things can get much better, without high interest rates to pay you can end up with more spending power eventually.