If the utility company is threatening to cut off your water if you don't pay the bill immediately, but payday is a week away, you may feel like a payday loan is your only option.
It's not.
There are plenty of apps that will offer you small cash advances to tide you over until payday. Sound too good to be true? Possible Finance is one such lender, but there are plenty of other legitimate options. We tried out several cash advance apps to find the best ones to help you out of a jam. Read on to learn more about them.
Our #1 Pick: Dave


Borrow up to $500 and spend it instantly
Get paid up to 2 days early
Earn up to 15% cash back
Disclaimer: DebtHammer may be affiliated with some of the companies mentioned in this article. DebtHammer may make money from advertisements, or when you contact a company through our platform.
Here are a few of the best apps like Possible Finance
Possible Finance is far from the only small loan/cash advance app on the market. Here are some of the other big players in the world of Fintech
Albert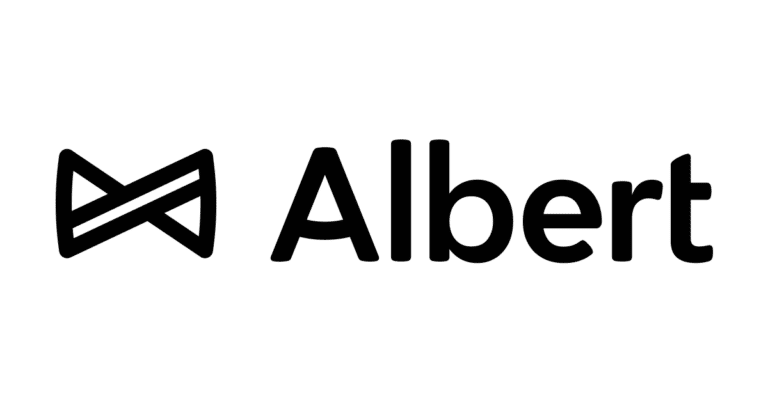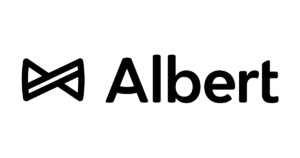 Albert users can get: Up to $250
Credit check: No
Fees: None
Pro plan: You decide how much you want to pay for the subscription, as long as the amount is between $6-$16
Also offers: banking (comes with a debit card), balance monitoring (even for outside bank accounts) investing help
Perks: Help negotiating down bills, banking customers can get cash back when they use their Albert debit card
---
Brigit
Brigit app users can get: Up to $250
Credit check: No
Fees: None
Free plan offers: Financial insights, financial advice, links to gig working services
Plus membership includes: everything in the free plan as well as credit building, identity theft protection, immediate deposits, automatic advances, flexible repayment plans
Plus plan: $9.99 monthly fee
---


Cleo
Cleo users can get: a first advance limit of $70, which grows as you build a solid repayment history with the app
Credit check: No
Cost: $5.99/month membership fee is required to get cash advances
Other fees: No
---


Dave
Dave users can get: Up to $500
Credit check: No
Cost: The Dave app charges a $1 per month membership fee
Other fees: No
Also offers: Banking, budgeting help, goal setting, balance monitoring and credit building through Level Credit
---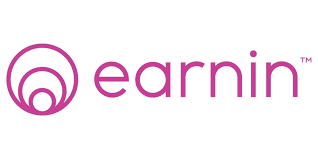 Earnin
Earnin users can get: Up to $100 per day or $500 per pay period
Credit check: No
Fees: No
Also offers: Balance Shield, Cash Out (access to wages as soon as they're earned) Earnin' Express, finance tools, savings tools
---


Empower Cash Advance
Empower users can get: Up to $250
Credit check: No
Cost: $8 per month membership fee
Other fees: $3 fee to have advance deposited in an outside bank account
Also offers: Banking
---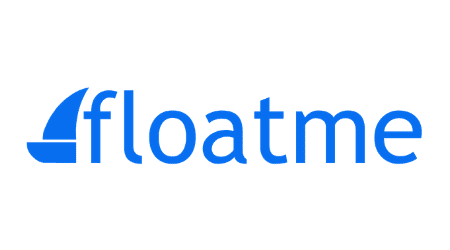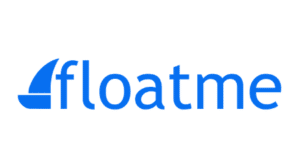 FloatMe
FloatMe users can get: up to $50
Credit check: No
Cost: $1.99/month membership fee
Other fees: No
Also offers: Financial insights
---


Klover
Klover users can get: Up to $100
Credit Check: No
Fees: No
Pro plan: $2.49/month for Klover+
---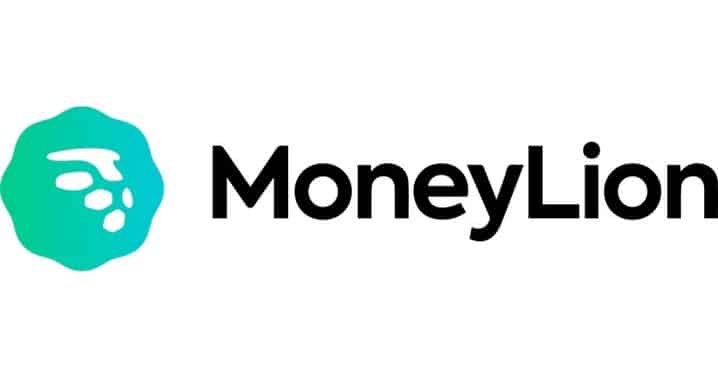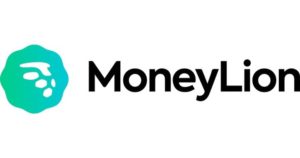 MoneyLion
MoneyLion users can get: Up to $250 in Instacash advances
Credit check: Not for Instacash advances
Cost: $1 to $19.99 per month depending on which services you opt into
Fees: None
Also offers: banking, credit building, investing, crypto, financial planning, cashback rewards, financial tracking, safety net building
Online banking apps
If you're not super familiar with fintech, it's easy to mix up online cash advance apps with online banking apps. This is because so many of the services offered overlap! As you read above, a lot of cash advance apps offer banking services, balance monitoring, etc. Online banking apps usually offer some form of cash advance/early paycheck access, too. So, which do you choose? Ultimately, it's up to you and your specific needs.
Here are two of the most popular and widely used online mobile banking apps on the market right now.


Chime
Chime offers: Checking account (Chime calls it a "spending account), savings account, credit builder loans, credit card, early direct deposit access, automatic savings, overdraft protection (via the SpotMe program)
Fees: None
FDIC insured: Yes, through Bancorp Bank or Stride Bank, N.A.
ATM access: Yes. Use the ATM finder to find the nearest in-network ATM
Not all cash advance apps are compatible with Chime, so if that's where you bank, do a little research before choosing an app.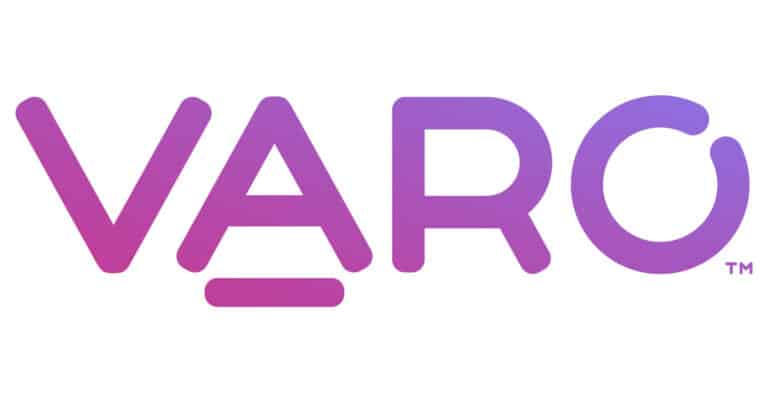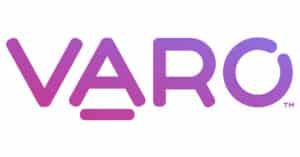 Varo
Varo offers: Checking (Varo calls it "Banking") account, a savings account, a cash advance (called "Varo Advance"), credit building (called "Varo Believe")
Fees: None
FDIC insured: Yes. Varo is a member of the FDIC
ATM access: Yes, Varo is a member of the "AllPoint" ATM network
As with Chime, not all cash advance apps will work with Varo.
Employer-sponsored cash advance apps
In addition to personal cash advance apps, many employers choose to sponsor payday advance access through these apps:
Even Instapay
Employees are allowed access to up to 50% of their "earned wages."
No fees
Get advance via direct deposit into an existing bank account or in cash at Walmart Money Centers
Branch
Employees can qualify for up to 50% of what they've earned so far in the current pay period
No fees
Get advance via direct deposit onto an account connected to a "Branch Card." The account can also be added to Apply Pay and Google Wallet
Axos Bank Direct Deposit Express
Not technically a cash advance or paycheck advance. Axos reduces waiting time on your paycheck by depositing your wages as soon as the payroll notifies Axos of an "impending transfer," instead of waiting for the transfer to clear the ACH
No fees
Get advance deposited directly into employee's Axos bank account—a requirement for accessing their paychecks early
Dailypay
Employees qualify for however much they have earned in that specific pay period
No fees
Advance is direct deposited into an existing bank account
Flexwage
The amount employees can advance is unclear. The documentation says employees can get "a portion" of what they've earned during the current pay period
No fees
Advance is deposited directly onto a Flexcard (a Visa debit card)
PayActiv
Employees can get "a portion" of the wages they've earned that pay period. PayActiv doesn't specify the size of that "portion"
No fees
Advance can be deposited into a PayActiv account (accessible via the PayActiv card), outside bank account, prepaid debit card
Employees can get their advance in cash at any Walmart Money Center
Peer-to-Peer loan apps
Peer-to-peer (P2P) loan apps are another good option if you need cash but want to avoid the payday loan trap.
There are a lot of P2P lending platforms out there. If you only need a small loan, apps like SoLo Funds and LenMe are your best bet. SoLo funds and LenMe are sort of like a dating app, a social app and a payment platform combined.
SoLo Funds
Here's how SoLo Funds works: you create a listing. You explain how much money you need, how long it will take to pay it back, and other details. After you publish your listing, it gets put up in the marketplace. The marketplace is where the lenders are, metaphorically swiping through loan requests until they find one they want to fund. As you borrow and repay loans, the lenders will rate you. This rating is your "social score", and it tells other lenders how reliable or risky you are. The higher your score, the bigger the loan you can request.
LenMe
LenMe works in pretty much the same way. In LenMe, however, the borrowers have all the power. The borrower creates a listing explaining how much they need, why, etc. The lenders then compete to offer the borrower the best terms. The borrower looks at all their offers and picks the one they like best.
Possible Finance review: What you need to know
Based in Seattle, Washington, Possible Finance is the brainchild of Tony Huang, Prasad Mahendra, and Tyler Conant. According to Geekwire, the founders' intention was to build a financial product to compete with traditional payday lenders but it wound up being accessed by a much broader network of borrowers. During the interview with Geekwire, founder Tony Huang said this:
"By being more accessible and by reporting to the credit bureaus to help users build a credit history, we're de-stigmatizing small-dollar loans and expanding financial access to a much larger audience."
Named one of the fastest-growing fintech companies in Seattle by IBS Intelligence, Possible Finance is not yet available everywhere. According to the website's footer, they are only licensed to offer loans in 18 states:
Alabama
California
Delaware
Idaho
Indiana
Iowa
Florida
Kansas
Kentucky
Louisiana
Michigan
Missouri
Oklahoma
Ohio
South Carolina
Texas
Utah
Washington
If your state isn't listed here, stay calm. The company is working on adding more states to its roster.
How does Possible Finance work?
Possible Finance works as most other cash advance apps do. After creating your account, you like Possible Finance to your existing bank account. The platform then analyzes your banking activity to determine whether you qualify for a loan and, if so, how much. It is your banking history that determines your eligibility, not your credit.
What makes Possible Finance stand out?
Loans like those from Possible Finance have more in common with personal loans or installment loans than payday loans or your typical cash advance. You'll pay interest. And you won't have to repay the full amount from your next payday.
And unlike most other apps, Possible Finance does a credit check, though the website says that bad credit or no credit won't matter. The company does a "soft pull" on your credit. According to the company's support site, this credit check is purely "for fraud prevention and identity verification." And, since it's a soft pull, it won't show up on your credit report or affect your score.
The Possible Finance experience
Here's a fun thing: if you live in one of the states that do not yet allow Possible Finance loans, you aren't going to be able to check out the app's features. Instead, you'll get this message: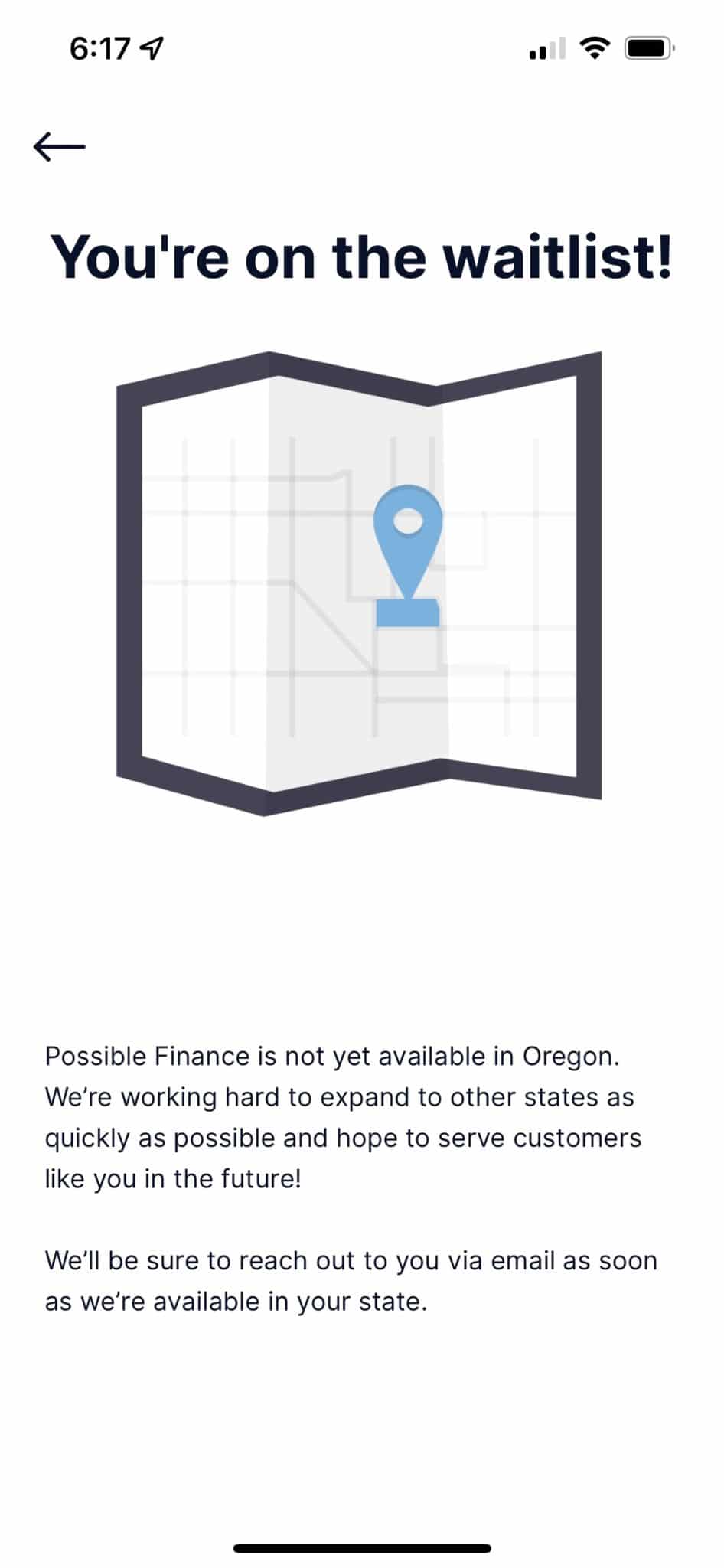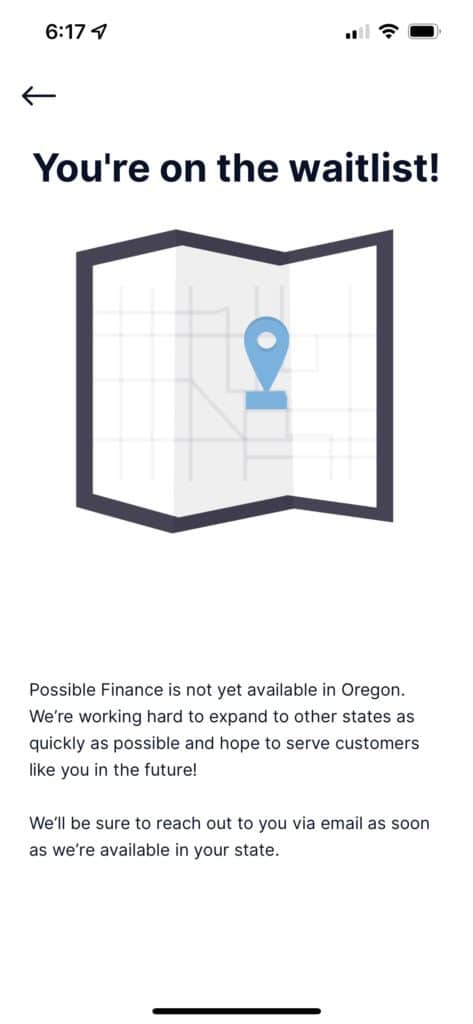 Users who live in "approved" states (our word, not theirs) have found that, while the service Possible Finance provides is awesome, the app itself can be buggy.
Customer reviews
Possible Finance has earned a B rating and 4.59 stars out of 5 from the Better Business Bureau (BBB.) Possible has 4.1 out of 5 stars in the Google Play store, and 4.8 out of 5 stars in Apple's App Store.
Here's a review from the Google Play store:


Here's what iPhone user Christian.0161434 posted in the Apple Store.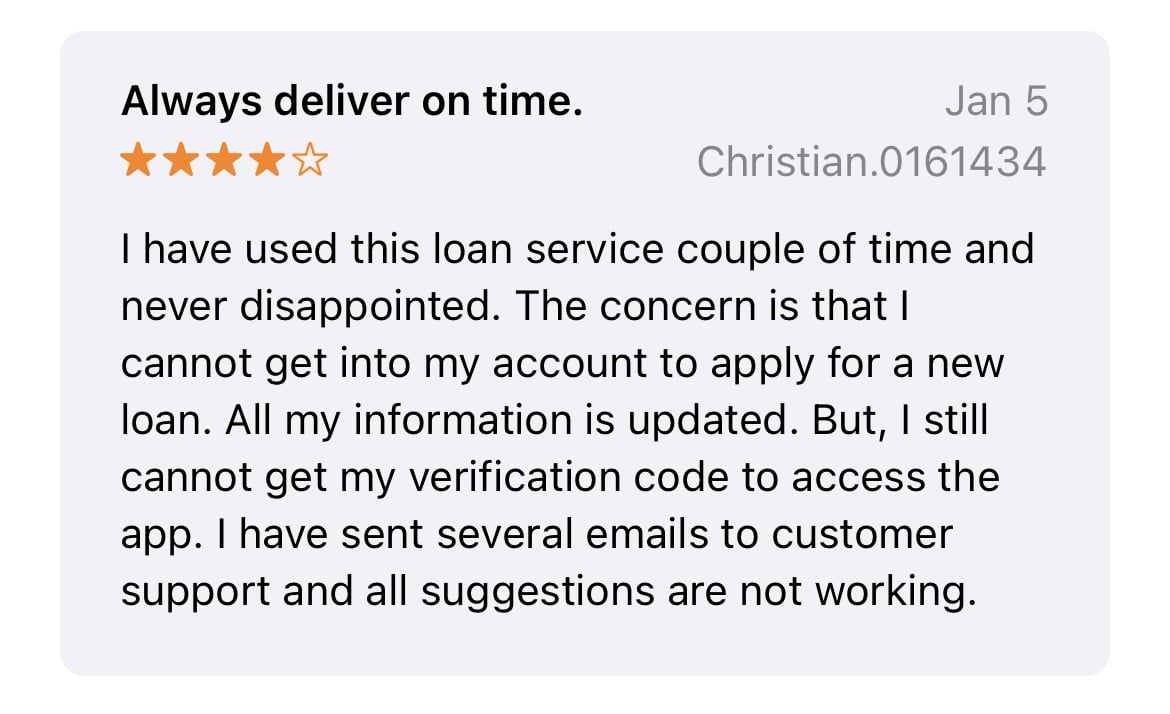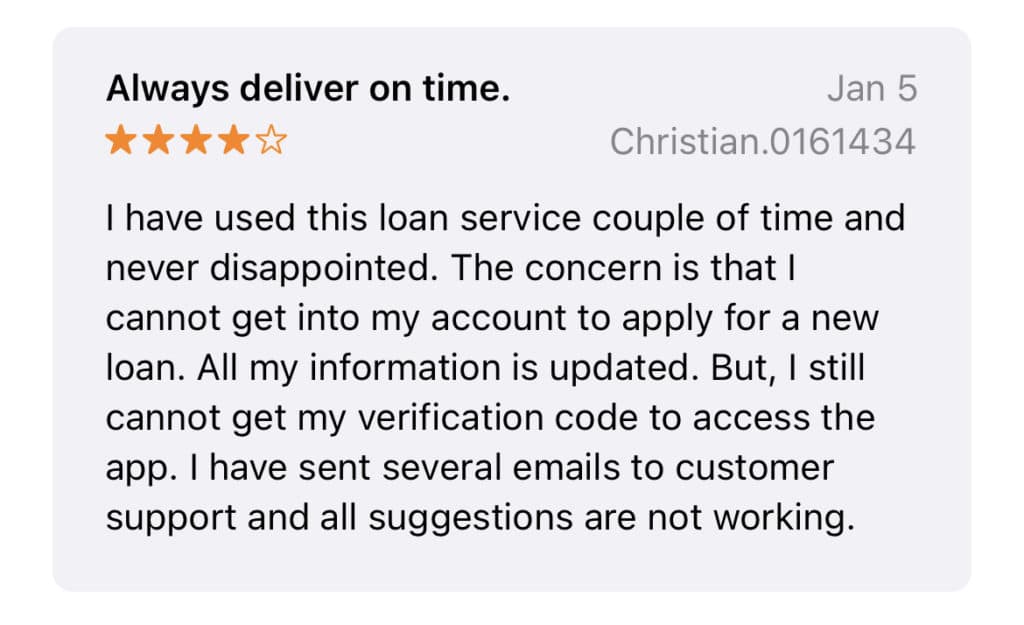 Pros and cons of using Possible Finance
The biggest pro of using Possible Finance could potentially also be its biggest con: the company reports your loan and repayment history to all three of the major credit reporting bureaus: TransUnion, Equifax and Experian.
If you make your payments on time and pay off the loan as expected (or sooner), your credit score will go up. If you miss a payment or take longer to pay it off than expected, it could cause some serious damage to your credit score.
Outside of that…
Pros
Your credit score is not factored into the loan approval process (so bad credit is OK).
The loan requirements are minimal.
Loan approval can be fast; you can sometimes get a push notification in a matter of minutes.
Loan rates are cheaper than payday lenders.
Cons
They do charge interest on loans (most cash advance apps don't).
They don't offer budgeting tools.
The interest rate is high (though not as high as payday lenders).
The app is buggy on both Android and Apple (ios) devices.
Want to know more about Possible Finance? Check out this video:
What is a cash advance app?
A cash advance app is an app that allows you to get funds from your next direct deposit without having to wait for that deposit to arrive.
READ MORE: Here are the best cash advance apps
How do cash advance apps work?
Each cash advance app has its own algorithms and details. The overall process, though, is almost uniform across the market.
First, you download the app and create an account. Typically, this will involve giving the app some basic identifying information like your name, address, email address and phone number.
Second, you connect the app to your bank account(s).
Next, the app will go through your banking history and use what it finds to determine whether you qualify for an advance (and how large that advance will be).
If you qualify and you choose to accept what the app offers, your advance will be directly deposited into your bank account. This can take anywhere from a few minutes to a few days, depending on a variety of factors.
When your next paycheck gets deposited into your bank account, the amount of your advance will automatically be sent back to the app as payment.
READ MORE: Survey shows 33% of Americans are now using cash advance apps
Tips are OPTIONAL
Many cash advance apps offer their services for free but ask that the user "tip" the platform to show their appreciation for the help. It can be tempting to send in a large tip because of how grateful you feel to have squeaked through the pay period without overdrafting.
Resist this urge! It's true: the cash advance apps do need to make money. That's how they stay afloat and fund requests. And, if you feel like sending in a small tip as a thank you, that's perfectly acceptable. Resist the urge to go overboard, though. Because of the short time you're borrowing, even a small tip could equal an APR of more than 400%.
Because the apps know they can't force you to tip, a bunch of them offer to send a portion of every tip to a charity. They do this not just to get you to send in a tip but to increase the amount you want to send. Here's the thing, though: you could just donate money to the charity yourself. That way, at least, the charity will get all of your donation instead of a tiny fraction of it.
Why are loan apps like Possible Finance better than payday loans?
Payday lenders are predatory. They prey on the overwhelmed and the desperate. They charge ridiculously high interest rates (we're talking 600-700%) and sky-high fees. Their goal is to get you to take out a second loan to help pay off the first. The whole idea is to keep you indebted to them so that they can make as much money as possible from you. In fact, 90% of payday loan borrowers regret their original payday loan.
However, cash advance apps are built around the idea of building/preserving financial health. Qualifying is simple. The apps base your loan amount on what they think you can actually afford. Some offer instant cash, and some transfer your money by the next business day. There are usually no hidden fees or late fees. They're easy to access through mobile apps (both Android and ios). Most of them also offer banking and other financial services to help you improve your spending habits. The goal of the cash advance app makers is that eventually, you won't need them.
READ MORE: What is a tribal loan?
How quickly can I get my cash advance?
It can take anywhere from seconds to days to receive your cash advance. As previously stated, the amount of time it takes to get your cash advance will depend upon a variety of factors. Those factors include:
The app
Your bank
How easily they connect to each other
How long the ACH takes to process the transfer
Whether or not you are willing to pay a small fee to speed up the process
What to look for in a payday advance app like Possible Finance
When you started searching for a cash advance app, you probably noticed how many of them are out there. It is important to know how to identify legitimate and reliable apps from scammers. Here are some of the criteria you should use when deciding which app to install.
Borrowing limits: How much do you need? Will the app allow you to borrow that much money? A lot of apps limit advances to $40-$70 for first-time borrowers.
Turnaround time: Turnaround time can vary a lot from one app to the next. What is the average turnaround time for the app you're looking at? Do they offer expedited service? If so, how much does it cost? Can you afford it?
Fees: Most of the good apps don't charge a whole lot in fees. Some don't charge any fees at all! Others will require you to start a monthly membership. Most monthly memberships are under $10/month.
Requirements: Cash advance apps have notoriously loose requirements for their users. If you are a legal adult citizen of the United States who has a bank account in good standing and gets regular direct deposits, you'll probably qualify. Getting your advance, however, means turning over some personal information. Do you feel comfortable sharing personal information like your name, age, birthdate, phone number, email, etc.? Do your research about the app's requirements before you download the app. Why? Because a lot of apps will require you to surrender this information as part of the onboarding process. Few will let you poke around in their app before creating an account.
Other features: What else does the app offer? Some apps, like Possible Finance and FloatMe only offer loans and advances. Other apps, like Albert and Dave offer additional services like banking, balance monitoring, credit building, investing advice, financial advice, etc. Do you want any of those services? Be honest: do you need any of those services?
Reviews: Reviews on the app stores are a great place to start researching cash advance apps. It is important, though, that you do not limit your search to these reviews. It's also a good idea to check out reviews of the companies behind the apps. Look them up with the Better Business Bureau, Trustpilot, etc. Make sure they can back up their promises.
Will cash advance apps like Possible Finance help me build credit?
If you make your payments on time, Possible Finance can help you build your credit! This is because they report your payments to the credit bureaus. Of course, if you miss payments, those get reported too!
Some apps also offer credit-building loans and credit monitoring — both of which can help you raise your score.
The bottom line
When you're struggling to make ends meet, a cash app is one of the safer ways to get it. It is better than a payday loan! Make sure, though, that you don't let yourself become dependent upon these apps. You want your financial situation to improve.
FAQs
What is overdraft protection?
Overdraft protection covers the cost of purchases that would otherwise overdraft your account. It keeps you from worrying about paying overdraft fees.
What are other options for a short-term loan?
If you have bad credit, your loan options probably seem limited. But you have a couple of options. In addition to peer-to-peer lenders, your credit union probably has some form of Payday Alternative Loan. You could also try asking your friends and family for help, asking your employer for an advance on your paycheck, and crowdfunding to get the money you need. All of these are better for you than payday lenders.
What is the difference between Cash App and a cash advance app?
Cash App was started by Square. It is a service that people can use to send one another money online. 
A cash advance app is an app that allows you to get some of your next direct deposit before that deposit hits your bank account. 
Does Possible Finance use Plaid?
In order to connect with your bank account, Possible uses Plaid, a third-party bank data integration partner. While most banking systems are compatible with Plaid, a few (PNC, for example) are not, and customers of those financial institutions that aren't compatible with Plaid won't be able to use the app.