If you're living paycheck-to-paycheck these days (and so many of us are) and having trouble with your cash flow, you might be thinking about taking out a payday loan to make ends meet. Don't. Download a cash advance app like MoneyLion to get some fast funds.
MoneyLion, and these 16 other options, can help you get what you need fast if you can't wait for your next check to pay for bills, groceries, gas, or whatever. And you'll save plenty on interest and fees. Here's what you need to know.
Our #1 Pick: Dave


Borrow up to $500 and spend it instantly
Get paid up to 2 days early
Earn up to 15% cash back
Disclaimer: Some or all of the products featured in this article are from our partners who compensate us. This may influence which products we write about and where and how the product appears on a page. However, this does not influence our evaluations. All opinions are our own.
If you already know the pros and cons of using MoneyLion and are looking for the best apps, click here to go straight to the best alternatives.
What you need to know about MoneyLion
One of the most popular cash advance apps is MoneyLion, a fee-free checking account providing a free cash advance up to $250 (considered a Core membership). If you are a non-traditional employee struggling and can't make it until your next paycheck, this app is for you.
If you qualify, MoneyLion works like any other same-day cash advance app for up to $250 per pay period. Then, MoneyLion will examine your bank account and set the due date to pay it back on the next expected deposit. 
Requirements
MoneyLion doesn't need to see employment history. Instead, you only need a checking account to qualify if:
It's at least two months old
Shows regular income deposits
Has a consistently positive balance
It's active
Costs
There's no subscription fee for MoneyLion Core. MoneyLion offers a "Plus subscription" that costs $19.99 per month but is not required for the cash advance.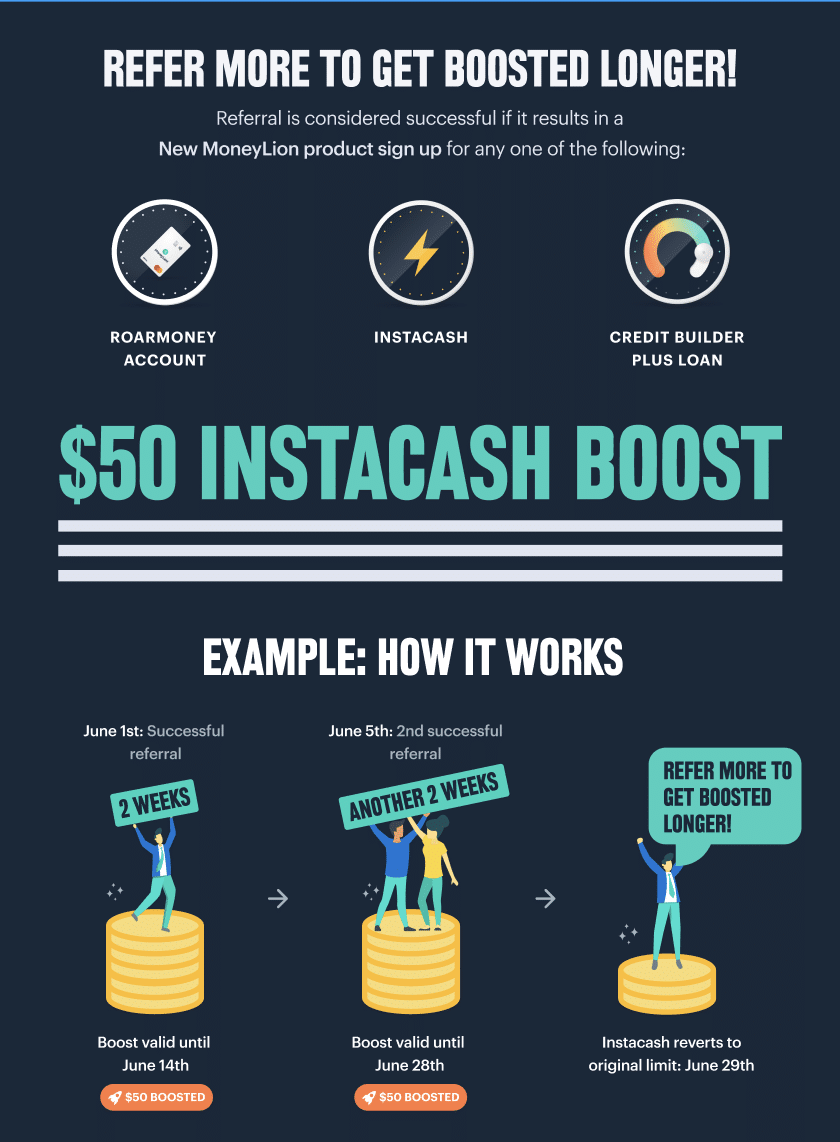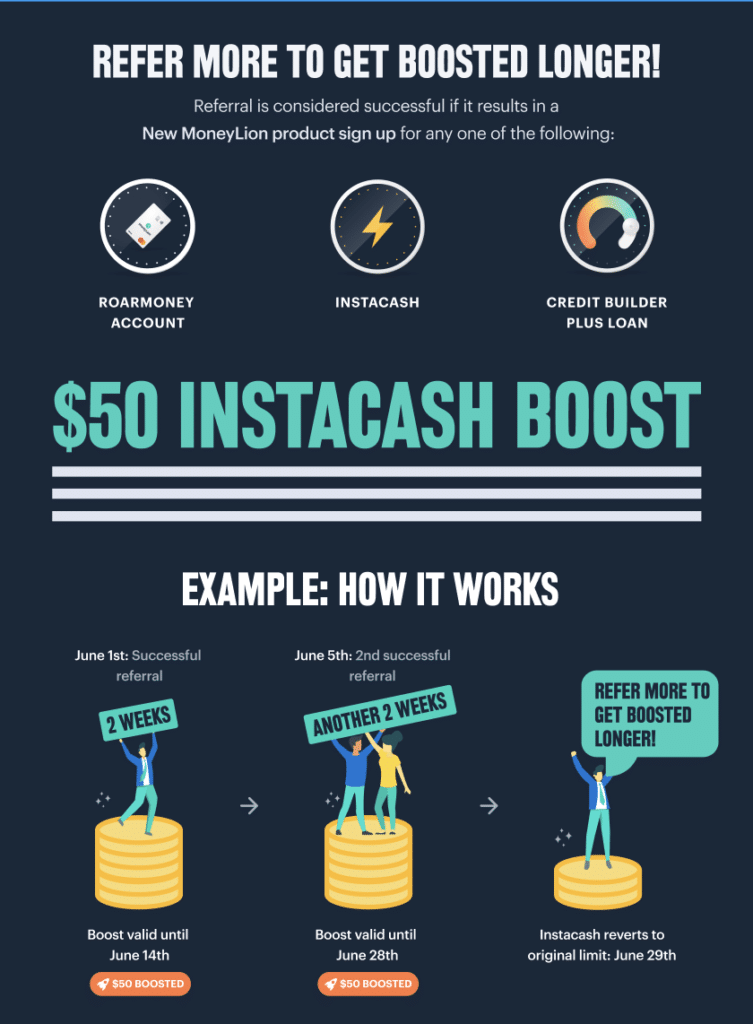 Instacash by MoneyLion
Instacash is what is known as a short-term cash float from MoneyLion. You can get up to $500 instantly to cover an unexpected expense or to use for a night on the town at 0% interest.
With Instacash, eligible borrowers pay 0% interest, and in addition to charging zero interest, Instacash has no monthly fees, although you can pay an optional fee to receive funding faster.
Pros
Instant deposit
No cost
No credit check required
Cons
Must have a MoneyLion checking account
Limits to how much you can borrow
Limited state availability
Here are a few of the best cash advance apps like MoneyLion
While MoneyLion is a favorite of many, there are other cash advance apps to get you what you need, be it offering checking accounts, personal loans, or ATM cards, there's an app for everyone to make waiting for the next paycheck not so bad.
Jump to the app you want to review:
---
Brigit
Brigit is an app that helps you "bridge" the gap between paydays, hence its name. The app also keeps track of your banking activity and protects you from overdrafts.
If Brigit sees an expense that will overdraft your account, you'll get a notification and the option to have Brigit advance you up to $250 to halt the overdraft.
The notification will include a payback date that Brigit determines based on your account activity.
Pros
Automatic overdraft protection
Free budget tracking tools
Optional credit monitoring service
Easily extend the due date for repayment
Cons
Doesn't support irregular pay schedules
READ MORE: Apps like Brigit
---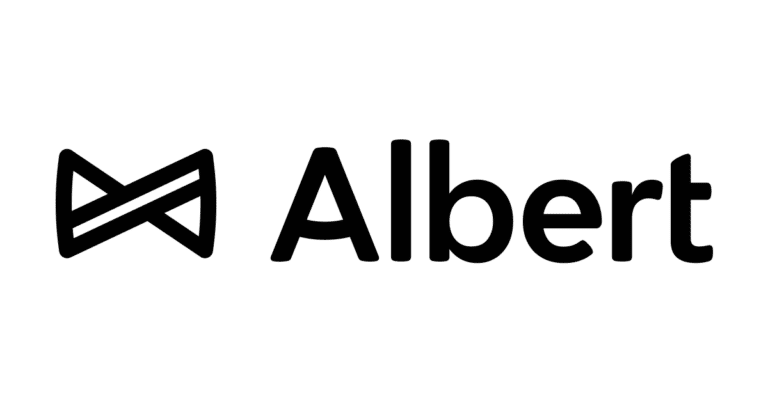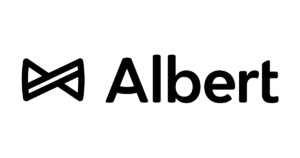 Albert
Though Albert's primary services are banking and financial services, the app also offers small cash advances of up to $250. Albert users who set up an account with direct deposit can also access their paycheck up to two days early.
Albert's best feature is that its "Genius" plan offers access to real humans when you need help.
Albert has earned a B rating with the BBB.
Pros
No credit check
No minimum credit score
Advances are available in two business days for free
Checking account
Debit card
No fees
Cons
No credit-builder loans
No personal or installment loans
Small cash advance limit
Fee for instant advances
READ MORE: Apps like Albert
---


Empower Cash Advance
Like other cash advance apps, Empower lets you get a cash advance and repay it from your next forecasted direct deposit. And while it charges no late fees or interest, Empower's terms let it remove fractional amounts from your account until the entire advance is finished.
Requirements include proof of regular income and give Empower access to your bank account to qualify for cash advances. Or, if you open an Empower account, you may qualify more quickly and receive free instant funding.
Pros
Free instant fund delivery if you qualify
14-day free trial with full features
Empower checking account generates interest
Free financial coaching
Optional recommendations to save money

Cons
Cannot select cash advance amount
Monthly fee
READ MORE: Apps like Empower
---
Axos Bank Direct Deposit Express
Another option on our list is Axos Bank's Direct Express Deposit.
When you sign up for the Essential Checking account from Axos Bank, you will be able to use a feature called Direct Deposit Express to access your money up to two days early when your paycheck is deposited.
There are no monthly maintenance fees or minimum balance requirements. Plus, there's no overdraft on this account, so no fees to get hung up about.
Axos Bank, it's a full-service bank online offering personal as well as business accounts, including some with high yields.
Pros
High Yield Checking and savings
Fully online bank offering checking, savings, money market, CDs, and IRAs
Many kinds of loans like mortgages, personal and auto
Business banking services for small businesses and the self-employed.
Earn up to $2,000 cash back with the Cash Back checking account signature debit card purchases.
You can earn interest on your savings and the account has no monthly fees.
Online checking offers paper checks, which are not offered by all online banks.
Customer service is available 24 hours a day, 363 days a year.

Cons
Interest paid on Essential Checking requires meeting three conditions to get the full rate.
Axos Bank does not offer credit cards, only debit cards.
Earning cash back on the CashBack checking account is a bit complicated. You must maintain a minimum average daily collected balance of $1,500 and common purchase categories, like grocery shopping, are not included.
---


Chime
Chime is a newer kind of banking provider that is a financial technology company versus a bank. This means it doesn't have a big overhead like traditional banking and offers lots of benefits a bank doesn't.
Also, unlike apps that loan you money, Chime doesn't offer clients on-demand cash advances or payday loans.
What it does provide is free overdraft protection of up to $200 that works together if Chime's debit card. If you qualify for Chime's SpotMe program, and a charge results in an overdraft, Chime will cover the missing balance (up to the max advance) and debit it to your next deposit.
Pros
Automatic overdraft protection if you qualify
No late fees
Credit-building tools
Early paycheck deposits
Cons
Only covers overdrafts on debit card purchases
Starts with only a $20 cash advance
READ MORE: Apps that work with Chime
---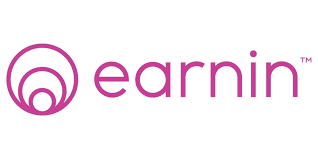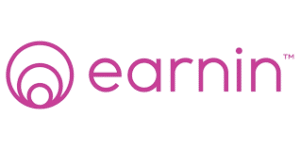 Earnin
Earnin is another popular cash advance app because it doesn't ask for a lot of fees. Earnin introduced Balance Shield Alerts and Balance Shield Cash Outs. By turning on Balance Shield Alerts, customers will be notified via push notification when their bank balance falls below an amount they specify, ranging from $0-$400. If their bank balance falls below $100, they can also enable Balance Shield Cash Outs, which will preemptively cash out up to $100 of their earnings.
Earnin began under the name Activehours and offers an atypical way to access your wages before payday: you can withdraw a portion of the money you've already earned. This means you don't have to wait for your next payday, because you get the money within the next business day. Then, Earnin debits it from your bank account when you get paid.
Pros
Optional tipping instead of fees
Potential for instant funding
Offers Balance Shield to help you avoid overdrafts
Can help you reduce medical bills
Available in all 50 states
Cons
Tips can quickly get out of hand
Doesn't currently support work-from-home
---


Cleo is designed as a "sassy" alternative. Cleo will even make fun of your spending habits. The idea is to make it seem like you're talking to a friend rather than an algorithm.
Cleo doesn't check credit scores or charge interest, but it has a monthly subscription fee of $5.99.
In addition to small cash advances of up to $100, Cleo also offers budgeting help and credit-building accounts. It can even identify steps you can take to raise your credit score.
Pros
Helps discourage overspending
Earn cash back when shopping through the app
Provides payday advances, but only if you subscribe to the premium plan
Offers privacy protections
Cons
AI-powered
Not FDIC-insured
Money in your Cleo Wallet doesn't earn interest
The premium plan is $5.99 per month, which is expensive for loans capped at $100
---


Dave
Dave is a financial services app that became popular after getting funding from billionaire entrepreneur Mark Cuban, of "Shark Tank" fame. The key role of Dave is to help people prevent overdraft fees. It calls itself "Banking for humans."
It works by liking Dave to your bank account, and should you be in danger of falling into an overdraft, you'll get an alert from the Dave app. You can receive an advance of up to $100 for an optional tip that you'll need to pay back by your next paycheck.
Pros
Helps prevent overdraft fees
Includes a budgeting tool that creates a customized plan for you
Search for gigs with Dave's Side Hustle service
Manual or automatic payments
Doesn't charge late fees
Cons
Merely one advance per pay period
It takes a while to build up to the maximum advance of $500
READ MORE: Apps like Dave
---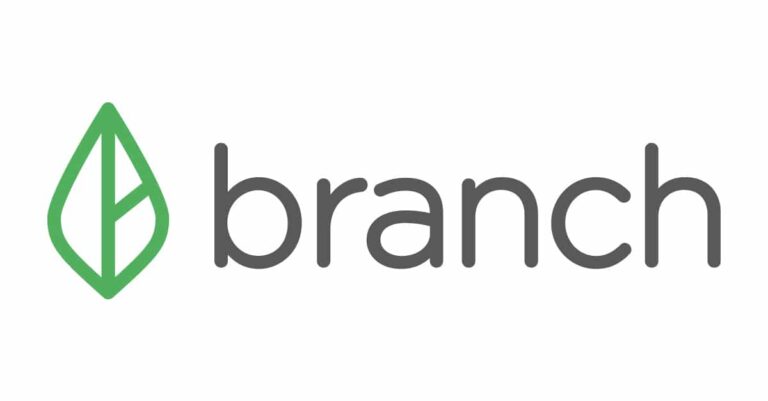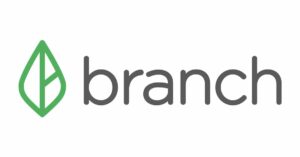 Branch
Branch is mostly an employer-side service and thus the employer doesn't have to use Branch for you to get access to cash advances.
Unlike apps that loan you money based on fixed limits; Branch's system checks the hours worked to support your request. If you qualify for an advance, Branch will advance you up to 50% of your upcoming paycheck.
Then, Branch debits the advance amount from your next paycheck deposit.
If you prefer, you can pay an additional fee of $2.99–$4.99 (based on the advance amount) to receive the money instantly to an external account.
Pros
Instant advance with Branch account
Supports contactless payments
Branch pay card for employers
No credit checks or contracts
No late fees
Max cash advance: $150 per day; up to $500 per pay period
Up to three business days or instant cash advance for a fee
Income requirements: two months of consecutive deposits from the same employer
Fees: none; optional tips
Loan term: next scheduled payday
Cons
Doesn't support remote employees
A cash advance cannot exceed the wages you already earned
---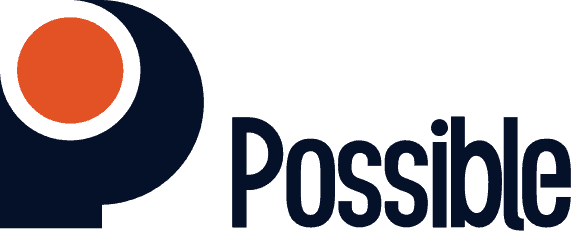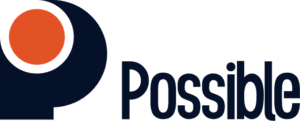 Possible
Possible Finance offers short-term installment loans of up to $500. Rates vary by state but expect to be charged around $15 or $20 per $100 borrowed. This means an APR of around 91% or 122%.
Every loan has the same two-month term: Borrowers make four payments over eight weeks until the loan is paid off. After the loan is paid Possible Finance will report those repayments to all three credit bureaus, helping build your credit if you pay on time.
Pros
Repayments aligned with your payday
No credit checks
Can build your credit
Good customer service
Quick turnaround with Visa
Cons
Must have a checking account
App may have technical problems
Not a payday advance app
Limited availability
READ MORE: Apps like Possible
---


Ingo Money
With the Ingo Money App, you can cash paychecks, business checks, personal checks —anytime, anywhere. You can also get your money in minutes in your bank, prepaid card, and PayPal accounts. Choose to pay credit card bills, buy groceries, etc. If your check is approved, the money is the same as cash and safe to spend on purchases and payments made in-store, online, and in Android Pay. Terms and fees apply.

Requirements include creating an Ingo Money profile in the app and then linking your bank debit card, prepaid card, PayPal account, and credit cards. To cash your check, take a photo of the front and back and submit it for review. If your check is approved and your account is funded or your bill is paid, the money is guaranteed. No check cashing lines. No deposit holds. No takebacks. You're good to go.
Pros
Get money fast and deposited into various accounts
No check cashing lines
No deposit holds
No takebacks
Cons
Some terms and fees apply
Must take a photo of the front and back of checks to review
Other alternatives like MoneyLion
Wealthfront
Wealthfront is a complete investment service that can aid you in earning money from your savings. It also offers a mobile banking account to access paychecks faster.
It may not be a cash advance app like the others, it can help you get your paycheck faster than a traditional bank. Depending on your payroll provider, you may receive payment advances in two days.
Pros
Earn annual yield on your checking account
On-demand customized financial planning advice
Innovative investment strategies
No account fees
Fully automated investing and fund allocation
Cons
Employer-sponsored cash advance apps
These apps are geared for those employees who have an employer-sponsored program that lets employees withdraw a portion of their earned wages before payday. These apps for cash loans can reduce employee financial stress and employers don't have to worry about the administration hassles that come with payroll advances. There is usually no There's no setup or operating costs for employers but ask before embarking on any of these below.
Even Instapay
Even Instapay is an Even Plus feature offering access to wages already earned but haven't been paid yet. If your employer is partnered with Even, you'll be able to use the Instapay app feature to get paid early. Even receives payroll information from your employer to determine how much you've earned to date, and you can decide how much you want Even to send you.
ActiveHours
ActiveHours works on Android and iOS smartphones and is best for hourly employees who have an electronic timecard system and use direct deposit. After signing up, you provide ActiveHours with your bank account number. (Note: Earnin runs ActiveHours.)
DailyPay
Rather than marketing to consumers, DailyPay starts with marketing to employers. However, the app works like Earnin. Employees build a balance with each hour they work. They can then tap into that balance before payday if they need access to cash.
DailyPay puts the money into the bank, and then, on payday, the amount already cashed out is removed from the paycheck. DailyPay charges a $1.25 per transfer fee to transfer money from your hours-worked balance into your bank.
Flexwage
Like the other payday loan alternatives mentioned, FlexWage works to help employees access their earned wages when they want. FlexWage also offers reloadable payroll debit cards for employees who get paper checks. This can be good for employees who are unbanked and can't accept direct deposits. There are some fees, including $5 for on-demand wage transfer, and using the debit card can result in fees, but FlexWage is much less costly than payday loans.
PayActiv
In addition to having the ability to access earned wages before payday, PayActiv users also get aid with financial counseling. The app has a platform designed to serve as more than a payday loan alternative and lets users pay bills and get prescription discounts.
PayActiv also offers a debit card attached to the account to access your money fast and with fraud protection. There's no charge if users set up direct deposit to the card or users can pay a $1/ per day fee when using PayActiv.
Pros and cons of using the MoneyLion app
Pros
No monthly fee or interest rate
Fast delivery with a MoneyLion account
Credit-builder loans available
No transaction limit per day
Five-day due date grace period
Cons
Instant funding costs extra
Some features require premium members
Must have a MoneyLion checking account
Must have funds direct deposited to your account
What is a cash advance app?
Cash advance apps let you deposit money you've earned into a checking account before payday.
Typically, cash advance apps are free or, at worst, charge a small fee, but the good news is you won't be charged interest on those loans.
Even with nominal fees, and/or sometimes upfront fees, a cash advance app can be a cost-effective alternative to payday loans or putting a charge on your credit cards.
Also, paycheck advance mobile apps work with iPhone and Android, and many offer repayment at the next payday.
How do cash advance apps work?
Cash advance apps give borrowers paycheck advances or timely access to money they've earned but haven't received yet. Useful for borrowers who might otherwise miss a payment on a bill or end up with a late fee or overdraft fee.
Most cash advance apps have a borrowing limit between $100 and $500.
Since cash advance apps rarely charge interest or come with other fees, many consider them a better alternative to short-term funding options like payday loans and high-interest installment loans.
These apps are skyrocketing in popularity: 33% of Americans have borrowed money through at least one cash advance app.
Why are loan apps like MoneyLion better than payday loans?
Convenience and lower interest rates are just a few reasons why traditional payday loans are a poor choice. Because payday lenders charge sky-high interest rates (often above 600% APR), many borrowers have to take out a second loan just to pay off the first, trapping people in a vicious cycle of debt that can be difficult to escape. Payday loans are considered so predatory that they are outlawed in some states. In fact, more than 90% of borrowers have regretted their payday loan.
How quickly can I get my cash advance?
After you find a cash advance app you like, you first need to set up an account. This usually involves an online application that requires basic information such as:
Identification (name, Social Security number, date of birth, etc.)
Contact information (address, phone number, email)
Place of employment and/or employer
Bank account information
Most applications take minutes to complete and one to two business days to approve. Once approved, you can request a cash advance. Since these apps are designed with speed in mind, it can take a few minutes to a couple of business days to receive the money. Some apps charge a small fee for instant access.
What to look for in a cash advance app like MoneyLion
Different cash advance apps have different features, so choosing based on your most pressing needs is advised.
Borrowing limits: Most payday loan apps have a borrowing limit between $100 and $500. Some apps have a lower starting limit that can increase with time and use.
Turnaround time: Depending on the app, you could receive the cash advance within minutes or several days. Some apps have a premium option for instant funding, but that will cost you overall.
Fees: Many cash advance apps are free and don't usually charge interest. Some apps ask for optional tips (usually just a few dollars) to help keep them running. Other apps could charge a monthly subscription fee ranging from $1 to $10. Some offer a free version and a "plus membership" for a small fee.
Requirements: Eligibility requirements are usually minimal. Common requirements include a minimum credit score, direct deposit from a regular employer, and an active bank account. Most apps require users to be 16+ years old and have U.S. citizenship.
Other features: Many apps offer online financial resources and tools to help users budget, save, and spend. Some apps operate more like a traditional bank with a checking and savings account if you need those services.
Reviews: If a cash advance app sounds too good to be true, chances are it is. Check out online reviews at sites like BBB.org, Google Play Store, and the Apple App Store to see what users are saying.
Make sure you take the time to do your homework and choose the right cash advance app before jumping fully in.
The bottom line
If you live paycheck to paycheck and find yourself short on funds a lot, cash advance loans might be in order.
Downloading one of these 13 apps when you're in a bind and must pay a bill, need a loaf of bread, or fill up your gas tank, could be beneficial if you're still a few days away from your next payday.
However, these are not long-term solutions and should only be used occasionally or in dire circumstances.
The best way to eliminate the need to borrow a payday loan is to address your spending habits, which means having some cash in the bank. You'll be able to dip into your savings when an emergency hits rather than turning to high-priced lenders.
Start a budget with a few small steps to build a small emergency fund, even if it's just putting a few bucks each pay into an envelope and stashing it away.
It might be worth considering finding a new job, asking the boss for more hours or asking friends or family for a loan. You need to address your spending habits now before it's too late and you're already trapped in a vicious cycle of debt.
FAQs
How can I fix my spending habits?
First, you have to know what your spending habits are. Cash advance apps like Cleo have tools to help you figure this out. Or you can do some research on your own by reviewing top financial blogs or taking some expert advice. Once you know what you're doing wrong, you can begin making positive changes. 
Do paycheck advance apps offer prepaid cards?
Some do — it depends on the app. Many employer-sponsored advance apps offer prepaid cards. Apps that connect to your bank accounts typically do not. 
What does FDIC mean?
FDIC stands for Federal Deposit Insurance Corporation. It's the agency that protects people's money should something happen to the bank that holds it.