Our wallet is like an onion; every time we open it, it makes us cry. It hits us harder when we're short on cash and must pay a crucial expense for housing, food, health care, or transportation
The Chime app can help. This mobile banking app allows borrowers paycheck advances, up to two days earlier with direct deposit, early access to monies already earned before payday. Chime has a lot of benefits, but it can sometimes be difficult to find cash advance apps that are compatible.
Cash advance apps — also called payday advance apps — don't always work with Chime
If you have a Chime account but you need a quick cash advance, you might want to consider one of the many low-cost cash advance apps (or payday advance apps) that are available. These apps can help you get a quick loan until your next paycheck, usually with minimal or no fees, though some charge a small membership fee. The money is transferred to you almost instantly, or by the next business day. But not all of them are compatible with your Chime account. Finding one that works can help you get your funds quickly and seamlessly, and most don't require a credit check, so you can borrow even if your score is low.
These cash advance apps — or payday advance apps — work with Chime:


Dave
Dave is a cash advance app that links to an external account like Chime and offers early payday access. This payday advance app covers up to a $100 advance if connected to a Chime account and a $200 advance for a Dave direct deposit. The advance amount will depend on two qualified direct deposits, anticipated income, history of deposits and transactions for the last two months, how much you keep in the account, and if you have had recent negative balances on the account. The Dave app works on tips and a $1 monthly subscription fee.
To link Chime to Dave:
Go to Profile Tab
Choose Linked Banks and Card
Tap Change next to Linked Banks
Select bank and continue
---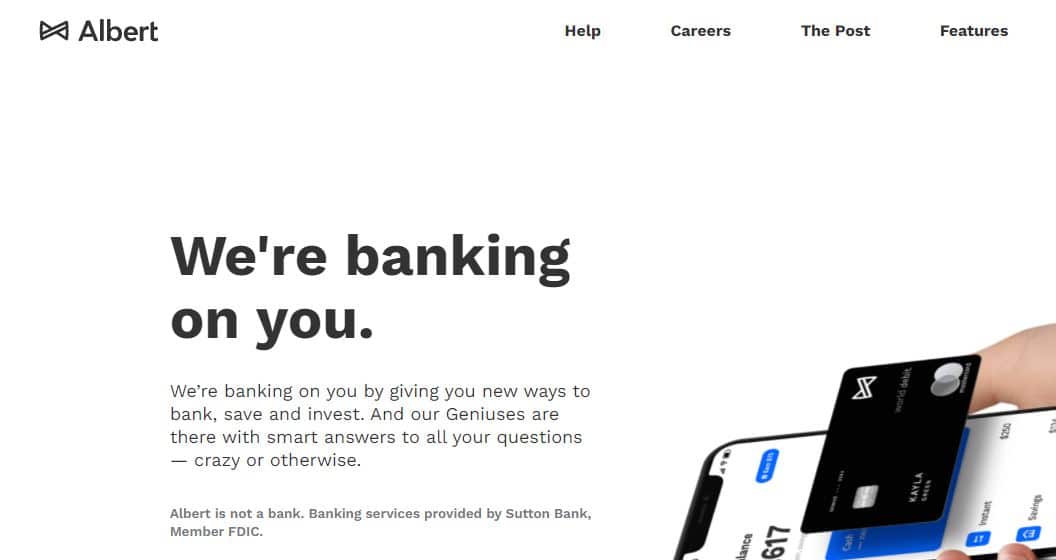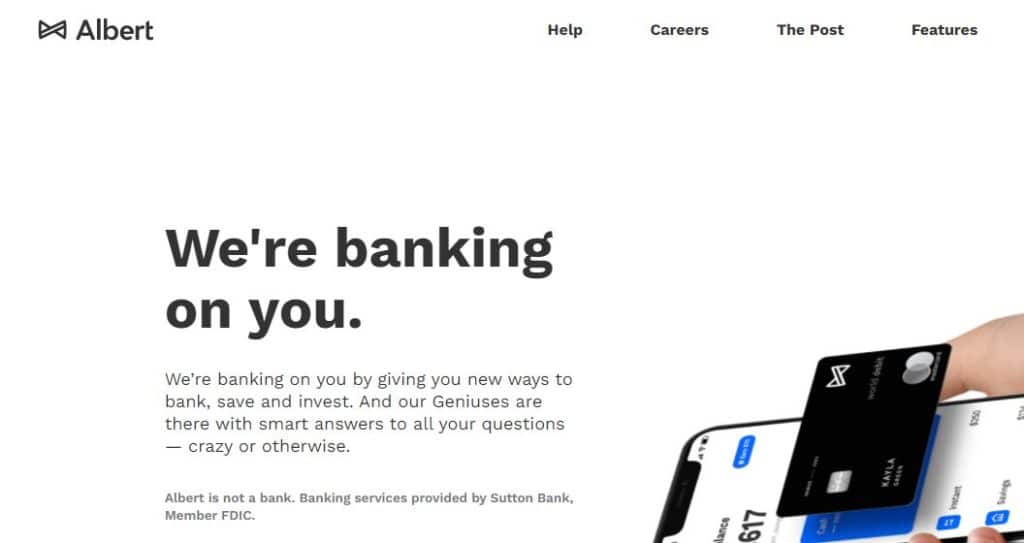 Albert
Albert can give you a cash advance from $100 to a maximum of $250, depending on your income. Albert is free but offers a premium service, Albert Genius, at $3.99 a month. Genius features include personal finance tips and advice from live experts, a 1% reward on your savings, and a micro-investment account. You can also shell out an extra $4.99 fee for an instant cash advance.
To link Chime to Albert:
Navigate to the Budget tab.
Tap + at the top of the screen.
Select Chime, or search for it by name if it's not listed.
Enter Chime's account credentials on the following screen.
---


Cleo
The Cleo app has a money management app that allows you to link your bank account and analyze spending patterns and deposits. If you have been a long-term user, it will enable you to borrow funds based on your spending habits and balances. You would need to subscribe to Cleo Plus and can get up to a $100 salary advance.
To connect Cleo with Chime, all you have to do is follow the steps provided on the app to add an external account.


---
Empower
Qualified members who set up an Empower checking account can get an interest-free advance up to $250. Eligibility requires a healthy current bank account, recurring deposits of higher than $500 from your employer, and an $8 monthly subscription fee. In addition, you need two deposits of at least $100 within the last two months and a balance of over $100 for at least ten days within the previous 30 days.
How to connect Chime to Empower:
Go to the Home page of your app
Scroll down to the Accounts section
Click on the + icon on the upper right.
---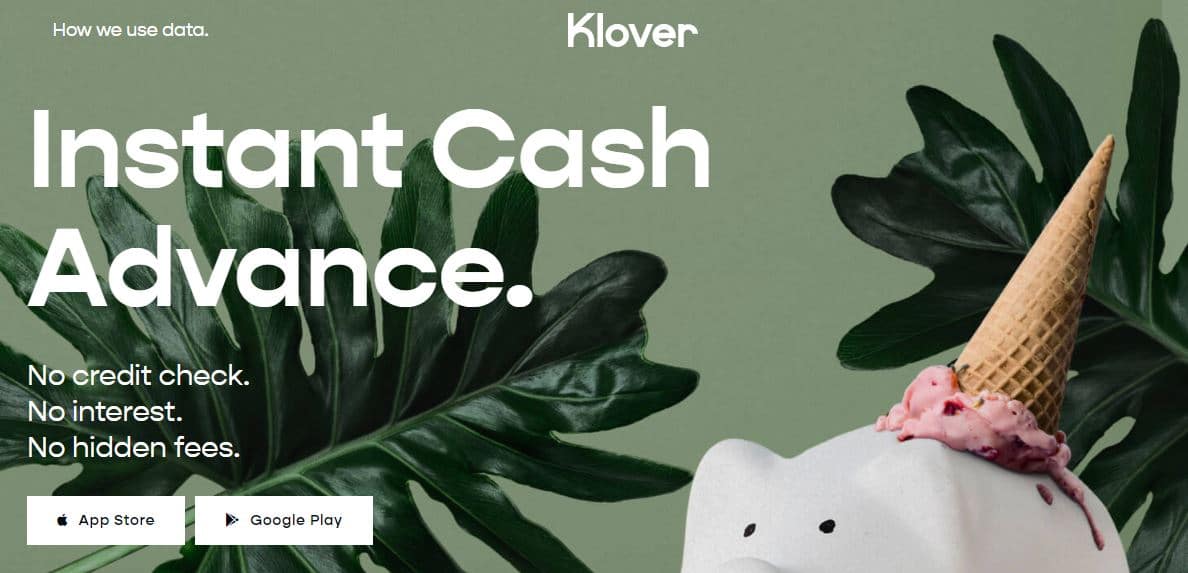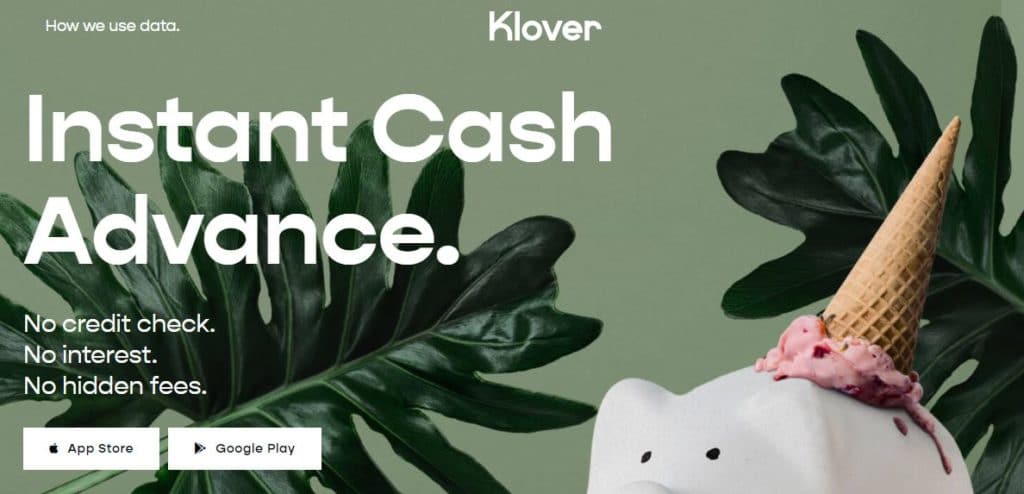 Klover
Klover is an Illinois-based cash advance app established in 2019. The Klover app has a cash advance limit of up to $150 and will need three direct deposits to the primary checking account within the past two months from the same employer to qualify. Your paycheck must average $250 or greater, a bank account at least three months of history, and regular biweekly or weekly deposits. No monthly or semi-monthly deposits are accepted. It also offers spending insights and overdraft protection. They use a points system to increase your borrowing limit.
Chime customers can only be approved for a maximum boost of $20 due to their limited partnership. They recently kicked off a collaboration with Chime and are trying to see how to service all Chime customers. For now, all Chime customers are placed into a points program, where they will be required to earn points to cash out. Options to accumulate points can be done by watching ads, scanning receipts, and referring friends.
Linking your bank account is easy. You will see the prompt during the registration process during the initial phases of getting started.
---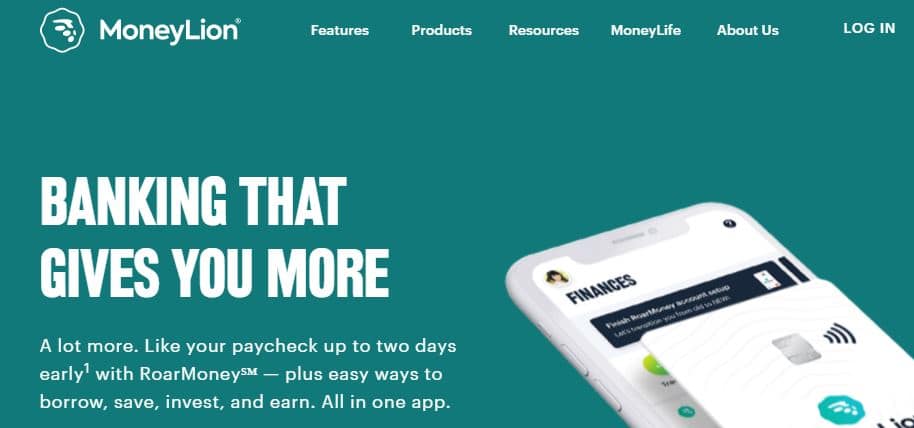 MoneyLion
MoneyLion allows you to borrow up interest-free up to $1000 with optional tipping to keep it free. You need an established checking account of two months, regular income deposits, and a positive checking balance. They have other services like credit builder loans, checking accounts, managed investing, personal loans, and credit score tracking.
To link Chime to MoneyLion:
Click on the 'Add Account' link under the Transfers section. Or you can click on the 'More Options' menu located under the Finances tab.
Select Add Account option.
Cash advance app that sometimes works with Chime
This app will work with Chime, but on a very limited basis.


Earnin
Earnin is another cash advance app, but what makes it stand out is a unique feature called Balance Shield. By activating Balance Shield Alerts, customers are informed by push notification whenever their bank balance falls below an amount they specify, up to $400. If the balance falls below $100, customers can also enable Balance Shield Cash Outs, which preemptively cash out up to $100 of their earnings.
Earnin is testing new ways to support Chime users and currently allows a small beta testing group of Chime users to use its platform.
Cash advance apps that won't work with Chime for now
This list is constantly being updated and fluid as cash advance apps evolve and the market matures.


Brigit
Brigit is a cash advance app that also helps you manage your budget. Although the basic membership to Brigit is free, the free version won't give you access to most of Brigit's features. Brigit Plus costs $9.99 a month, and offers instant access to instant cash advances whenever you need them. Unfortunately, Brigit doesn't work with Chime, Capital, Net Spend, and Varo due to connectivity issues. But some have reported that it can work for some old users but is no longer supporting new users due to connectivity issues.
---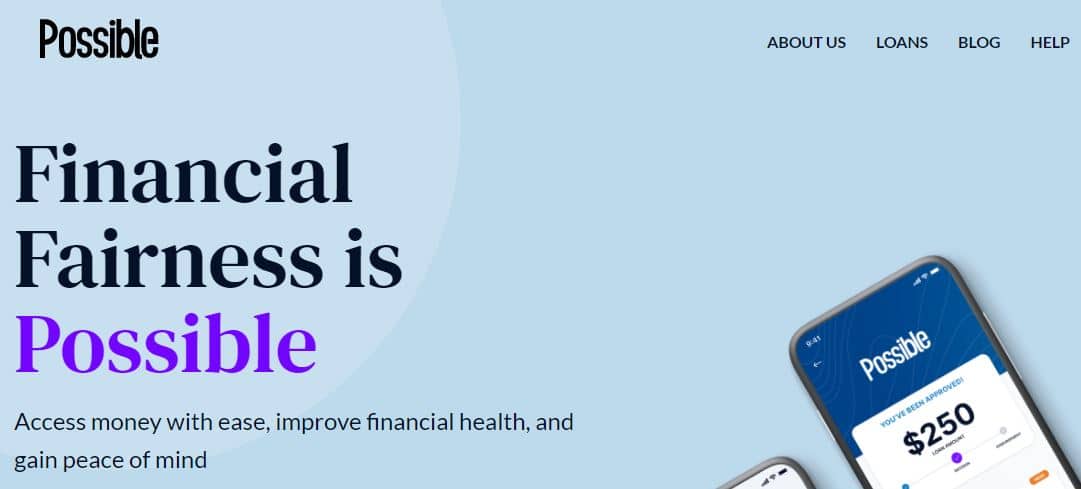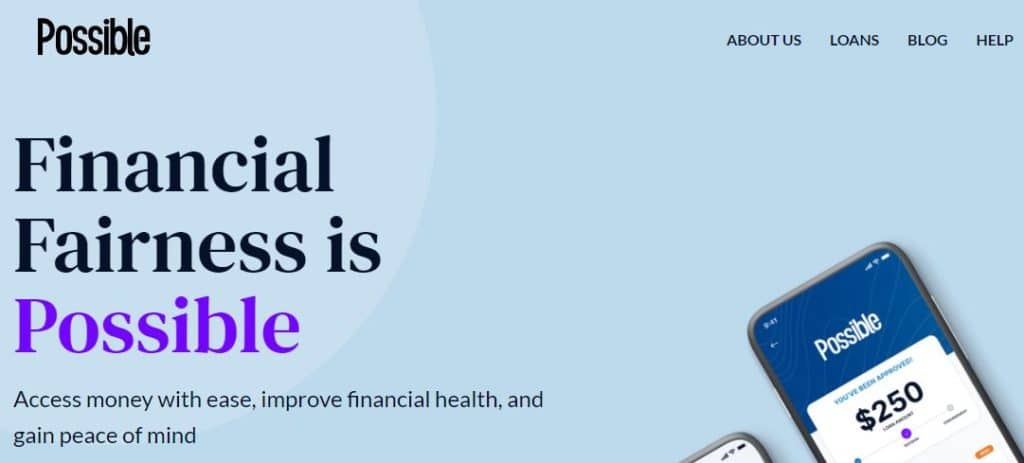 Possible
Possible is limited to 20 specific states; you need a state-issued ID, three months of transaction history, and a positive checking account balance. The fees vary by state, and you can borrow up to $500 and be repaid in multiple payments over several pay periods. This app reports to the three major credit bureaus allowing you to build credit history.
What about "earned wage access" apps?
Earned wage access apps allow you to access some of your pay as soon as you've earned it. With these, you don't have to wait until the end of the pay cycle to get your money. These include Branch, DailyPay, Even, PayActiv and TapCheck. We're excluding these from the list because they're employer-sponsored programs, so they aren't available to everyone. Your employer must offer them as a company benefit in order to use them.
What is Chime?
Chime says it's created a new approach to online banking with no monthly fee, that helps you grow your savings automatically. When you open a bank account through Chime, you'll get a Visa debit card and a spending account that can be managed entirely from your smartphone, plus an optional savings account. The Chime app is available on both Android and iOS.
Chime lets you access your paycheck up to two days early with direct deposit. It is technically not a bank but rather a financial technology company with banking services provided for them by third-party banks, which are FDIC members.
While Chime doesn't offer a traditional credit card, it can help you build credit with its secured Credit Builder Credit Card. Qualifying is simple. You can enroll in the program after your first direct deposit of $200. Then you can move money from your Chime Spending Account into the Credit Builder account and set your own credit limit.
To learn more about the Chime Credit Builder Card, check out this video:
Pros and cons of Chime
Pros
Get access to funds up to two days in advance for your paycheck
Better interest rate on savings account
38,000 +Free-ATM network
Doesn't charge fees to use your card abroad
Mobile check deposit available through the app with direct deposit
Easy to qualify and sign up
FDIC insured, no minimum balance, no overdraft fees, no hidden fees
Award-winning app with instant notifications and banking on the go
It won't impact your credit scores
Cons
There are no physical locations
You cannot hold a joint account
They do not offer loans
Fees for out of network ATM's can be high
It can be expensive to deposit cash due to fees when you have to use a retail location
Monies held in a cash app account are not FDIC insured
Why do some cash advance apps not work with Chime?
Chime doesn't allow some ACH e-check payments, and some of the payment apps are not compatible with Chime because they are employer-sponsored. That means you can only use the service if your employer partners with them and offers it an employee benefit.
Does Chime offer cash advances?
While Chime is not a cash advance app, it is possible to get small advances through a program it calls SpotMe. While it doesn't technically advance you cash, it allows you to spend more money than you have available in your account.
How does Chime SpotMe work?
Chime SpotMe is Chime's in-house product offering overdraft protection that covers an overdrawn account up to $200 for certain transactions with no penalty fees. Your limit starts at $20 and can go up to $200, depending on your account history and risk assessment.
To qualify, you need a single deposit of at least $200 from an employer, gig economy payer, or government benefits payer. While freelancers can use the service, gig economy payments do not qualify for instant payouts and must arrive as an ACH payment.
SpotMe covers overdrafts for debit card purchases, cash-back transactions, and ATM withdrawals. You cannot use it to pay a friend, transfer funds to Venmo or CashApp, use it for automatic bill payments from your spending account, and Chime checkbook transactions.
What is a cash advance app?
Cash advance apps — also called payday advance apps — allow you to tap into earnings you've already earned before your next payday. They are a digital equivalent of a payday loan provider and known as earned or early wage access apps.
Does a cash advance app affect your credit score?
It doesn't report your cash advance as if you took out a traditional loan, and there is no hard credit pull to affect your credit score. Your credit history will not reflect an actual loan. But it can hurt your credit score by adding more debt, pushing your debt-to-income ratio higher.
Pros
Fees aren't as high as typical payday loans
A fast, convenient way to get extra cash
Some apps can help users avoid overdraft fees and late fees
It gives less stress and more control over your financial situation
Some companies like Walmart and Kroger qualify you for Chime
Avoids payday loans, title loans, black market lenders
Some apps help with budgeting, saving, earning extra income, and money management
Safer to use than other short-loan solutions
Cons
They can encourage bad money habits
They aren't a permanent solution to overspending
They operate without regulation
They aren't ideal for freelancers
You'll pay monthly fees
Why is a cash advance app better than a payday loan?
Cash advance apps are easy to use, simple to set up, and you can instantly get your funds with just a few taps on your phone. They give you an almost seamless infusion of cash until your next paycheck. They also don't have the loan sharking fees and high interest rates associated with typical payday lenders, and some help pay bills and offer a safety net to cover expensive overdraft fees. The high costs of payday loans make repayment difficult and often lead to a second — and third, and fourth — loan. The interest rate on a short-term loan from a payday lender can be as high as 600%.
Best of all, there are no annoying, threatening phone calls to contend with because what you owe is automatically deducted from your account at the next pay period.
The bottom line
While this is a cheaper alternative to payday loans, you should avoid making it a habit of using these services. If it becomes a habit it can it can be detrimental to your long-term personal finance goals and lead to a debt trap. You might want to explore a more long-term solution such as credit counseling or a budgeting app (Mint is a good option).
And before using any cash advance app, you will want to make sure to check out each app review and general online reputation before deciding to do business with them.
FAQs
Does Venmo work with Chime?
Yes, Chime works with Venmo, but there's a limit of $15, and pay a 1.5% transfer fee for instant funding when you withdraw from Venmo to Chime.
Does Chime work with CashApp?
Yes, Chime can receive money from CashApp if the linked bank accounts are correctly set up.
What's the difference between a Chime savings account and a Chime spending account?
You must have a Chime spending account or checking account to open a Chime savings account. The spending or checking account is free with no monthly fees or minimum balances and access to 38,000+ fee-free ATMs. You will be issued a Visa debit card.
There is no physical checkbook needed, and pay bills via the Chime Checkbook feature. This checking account is an FDIC-insured deposit that can receive direct deposits, ACH transfers, authorized withdrawals, free peer-to-peer transfers and is compatible with Apple Pay, Google Pay, and Samsung Pay.
There is a $5,000 limit per payment/ $10,000 limit per calendar month and a maximum external online bank transfer limited to $200/ day or $1,000/ month.
The Chime savings account pays .50% APY with no minimum or maximum balance requirements and automatic savings features. One feature rounds up transactions to the nearest dollar and puts the difference into your savings account. Another feature is you can automatically transfer a percentage of your paycheck directly into the savings account.
What's the difference between SoFi and Chime?
The main difference between these two is when it comes to saving money. SoFi keeps your checking and savings in one account, and Chime allows you multiple separate accounts. Chime gives you a 0.50% APY on a savings account and 0% on checking. SoFi gives you 0.25% APY for both checking and savings.
How do I check my credit score?
A high credit score can help you qualify for better loan rates and credit cards, which can help you cover emergency expenses so that you don't need any of these payday advance apps. Everyone is entitled to free credit reports through annualcreditreport.com. Check them once a year and be on the lookout for any mistakes that could be lowering your score unnecessarily.