When you find yourself at the end of your paycheck before you've finished paying your bills, it's normal to want to panic. Here's the thing: panicking people often make mistakes, like take out high-interest payday loans from shady lenders.
There are several better ways to get the money you need without setting yourself up to fall into a payday loan trap. One of those ways is by using a cash advance app. There are lots of them out there. In this post, we're going to look at one of them plus its alternatives. Its name is Albert, and it's here to help.
Our #1 Pick: Dave


Borrow up to $500 and spend it instantly
Get paid up to 2 days early
Earn up to 15% cash back
If you already know the pros and cons of using Albert and are looking for the best apps, click here to go straight to the best alternatives.
Disclaimer: DebtHammer may be affiliated with some of the companies mentioned in this article. DebtHammer may make money from advertisements or when you contact a company through our platform.
How is Albert different than most cash advance apps?
Albert was launched in 2015 by Yinon Ravid and Andrzej Baraniak, before fintech was much of "a thing." In that respect, Albert is not just a cash advance app. In fact, most would be slow to characterize it as such. Though it does offer a cash advance of up to $250, Albert was created to be more of a financial advisor. Think Mint, or You Need a Budget rather than FloatMe or MoneyLion.
In an interview with Forbes, Co-founder Yinon Ravid said:
"We built Albert to clear up all the mixed signals around how to handle your money. Our goal is to do that work for them and make saving and budgeting as easy as possible, while also providing the human touch we think is necessary to achieve financial wellness."
Since its launch in 2015, Albert has become one of the mainstays of the fintech world. To date, it has raised $173 million in funding. In August of 2021, the company officially launched "Albert Cash" out of the beta phase, which adds online banking to the app's functions.
Albert also offers users investing and personal finance advice to improve spending habits and allows them to begin building an investment portfolio in-app. Users can let Albert choose their stocks for them, or they can choose for themselves.
What sets Albert apart from the crowd of fintech and cash-advance apps that have sprung up in its wake? Since the beginning, Ravid and Baraniak have been dedicated to offering Albert's users access to actual human financial advisors. Most apps rely primarily on AI for answering questions. For a monthly fee, Albert's users can access Albert "Geniuses" who can answer their questions in real-time via an in-app texting platform.
Here are a few of the most popular cash advance apps that are similar to Albert


Empower Cash Advance
Advance: Up to $250
---
Brigit
Advance: Up to $250
Brigit has no credit check, no late fees and no interest fees required! The basic (free) plan provides financial monitoring and insights into spending. The Pro Plan ($9.99/month) includes everything in the basic plan, instant deposits, flexible repayment options, identity theft and even credit building.
READ MORE: Here are 9 Cash Advance Apps Like Brigit + 11 Other Options
---


Cleo
First-time borrowers can qualify for an advance up to $100.
Cleo is the app with an attitude. It's built to be conversational and to feel like you're chatting with a friend, not an AI bot. Cleo doesn't do credit checks or charge late or interest fees. It does require membership in its premium plan ($5.99/month) if you want to be able to accept cash advances.
READ MORE: Here are 10 Cash Advance Apps Like Cleo + 12 Other Options
---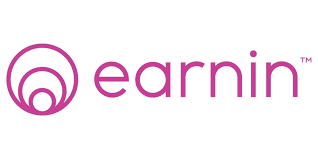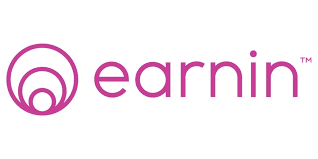 Earnin
Advance: Up to $100 per day or $500 per pay period
Earnin doesn't check your credit or have fees or membership requirements, but it does check out your spending. Earnin monitors your bank activity with its Balance Shield service, so that you do not have to worry about unexpected overdrafts. Earnin also offers financial and savings tools to help you get the most out of your money.
---

Dave
Probably the best-known cash advance app right now is Dave. Boasting 10 million members and counting, Dave lets you get paid up to two days early, build your credit history and get up to $500 interest-free advances with no hidden fees and no credit check.
Dave has a $1 monthly membership fee, which includes help with budgeting, setting financial goals and even balance monitoring. Users who sign up for the banking plan can also use their on-time rental payments to help them build credit.
READ MORE: Apps Like Dave: Here are 12 More Cash Advance Options
---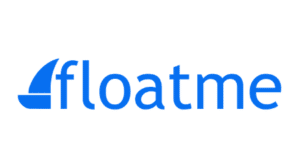 FloatMe
Advance: up to $50
FloatMe won't check your credit, but it will charge you $1.99/month to get "floats". The Floatme app also monitors your bank accounts and gives insights into your spending and savings habits. That's all this app does. It isn't a lot, but the few things it does do are done very well.
READ MORE: Here are 10 Cash Advance Apps Like FloatMe + 13 Other Options
---


Klover
Advance: Up to $100
Klover relies on points to help users "boost" their advance amounts. In addition to repaying each advance you get on time; these points can be earned by doing small tasks like watching videos or ads. The app does have a "Klover+" plan for $2.49/month, which offers credit monitoring and financial advising.
---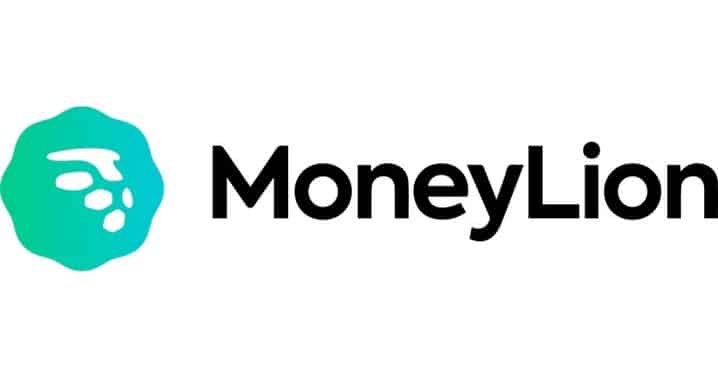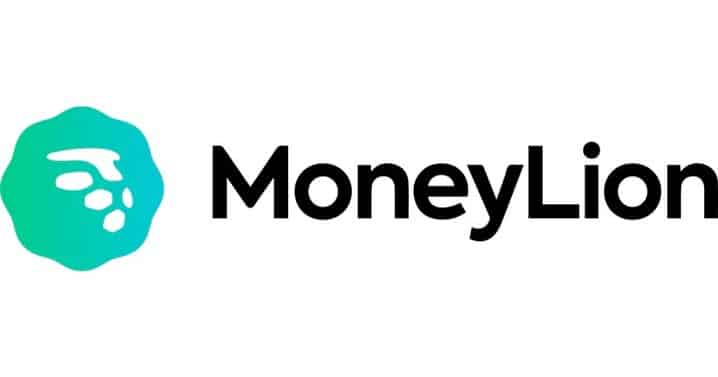 MoneyLion
Advance: Up to $500 in Instacash advances
Instacash is MoneyLion's cash advance service. It doesn't require a credit check, which is great, but it might require access to your current bank accounts. The advances are free if you're patient. If you need the money right away you'll have to pay the "Turbo" service fee. The amount of that fee varies by the amount of your advance. MoneyLion charges anywhere from $1-$19.99 per month, depending on which services you opt into. Their other services include banking, financial planning, credit building, investing cashback and more.
READ MORE: Best Cash Advance Apps Like MoneyLion: 17 Other Options
---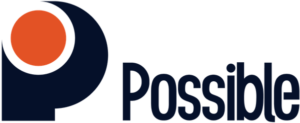 Possible Finance
Advance: Up to $500
Unlike the other services on this list, Possible Finance's advances are actually personal loans. This means that Possible runs a credit check on its users, loan amounts are larger and repayment times are more flexible. This app is mostly no-frills. It provides quick advances. That's about it. Users can get up to $500. Fees range from $10 to $25 for each $100 you borrow. The amount you'll pay depends on how much you request.
READ MORE: Apps Like Possible Finance: 19 More Cash Advance Options
Online banking apps like Albert
Albert has more in common with online banking apps than it does with straightforward cash advance apps. In that respect, Chime and Varo are two of Albert's top competitors. Here's a quick look at each of them:


Chime
Chime is probably Albert's biggest competitor now that Simple is no more. Chime is set up to be a millennial-friendly mobile banking option and to serve the people who banks have traditionally underserved.
Like Albert, Chime offers a checking account (called "spending) and a savings account. Spending account holders are issued a Visa Debit Card that can be used anywhere. If you're looking to take cash out, most of the ATMs you'll find inside of other stores are members of Chime's network.
Unlike Albert, Chime offers users access to credit builder tools.
*If a user meets Chime's criteria, they are eligible for Chime's "SpotMe" program. SpotMe is sort of like a cash advance. It is a line of credit that will cover purchases that would otherwise trigger overdraft fees. Instead of making the request, Chime simply approves purchases until the user reaches their credit limit.
A user's credit limit starts at $40 when the user first signs up. Over time, as a good repayment history is built, that limit can be increased up to $200.
Qualifying for the SpotMe program requires at least one direct deposit of $200 or more. That direct deposit can come from the following sources:
Employer
Payroll Provider
Gig Economy Payer — only if they use the ACH (Automated Clearing House) system
Government Benefits Payer
Instant payments from gig payers and deposits from sources like PayPal or other personal accounts aren't accepted in the SpotMe program.
If SpotMe won't work for you, there are several other cash advance apps that work seamlessly with Chime.
---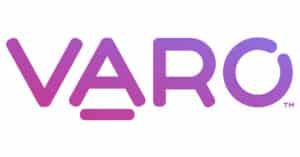 Varo
Varo is quickly gaining on Chime and Albert's popularity. Founded the same year as Albert, in 2020, Varo received its National Banking Charter from the OCC (Office of the Comptroller of the Currency) as well as regulatory approvals from the FDIC and the Federal Reserve. It's the first fintech company of its kind to receive this charter!
Currently, Varo is fee-free, allowing users to sign up for checking and savings accounts for free. The company doesn't even require applicants to start with a minimum balance. Users can use their mobile devices to deposit checks and deposit cash into their accounts at any Green Dot location.
For customers with credit problems, Varo offers a credit-building program called "Varo Believe."
In terms of cash advances, Varo offers "Varo Advance." This program is more like Albert's Cash Advance than Chime's SpotMe. Varo Advance allows users to advance up to $100 of their next direct deposit. Advances under $50 are free. Advances over $50 are charged a small fee, depending on the advance amount. Repayment plans are flexible. They allow customers 30 days to repay their advances in full. The customer can choose how they want to do that.
There are several cash advance apps that work with Varo.
Employer-sponsored cash advance apps
You've probably noticed that a lot of these apps require users to have direct deposits from W-2 employers or other official sources. It's worth knowing that there are also cash advance apps that can be sponsored by employers and gig payers that offer early access to your wages. Here are some of them.
Advance Amount: Varies—employees are allowed access to up to 50% of their "earned wages."
Fees: No
Pre-paid card? No, but employees can pick up cash advances at Walmart's Money Centers.
Advance: up to 50% of their earned wages for the current pay period
Fees: Not for the employees
Prepaid card? Not really a "prepaid" card, but a "Branch card" that acts like a debit card. Employees can also connect their Apple and Google wallets to their Branch apps.
Axos Bank Direct Deposit Express
Advance: Not really an advance. Axos just deposits your paycheck as soon as the payroll is processed by your employer, instead of waiting for the ACH transfer to complete.
Fees: No
Pre-paid card? No, but it does require you to have an Axos Bank account, which will come with a debit card.
Advance: Up to 100% of earned pay within the current pay period.
Fees: No
Pre-paid card? Doesn't look like it. The app requires an existing bank account.
Flexwage
Advance: Unclear. Flexwage just says that employees can access "a portion" of the pay they've earned.
Fees: Not for the employees
Pre-paid card? Yes—wages are dispersed to a "FlexCard". The Flexcard is a Visa Debit Card.
PayActiv
Advance: It isn't clear. The documentation just says employees can access "a portion" of their earned wages.
Fees: No
Pre-paid card? Yes! In addition to other types of direct deposit, PayActiv also offers pre-paid cards.
Peer-to-Peer loan apps
If you're not having much luck with cash advances or online banking apps, you might want to try a peer-to-peer lending app. There are lots of them out there, but these two, in particular, are worth your interest.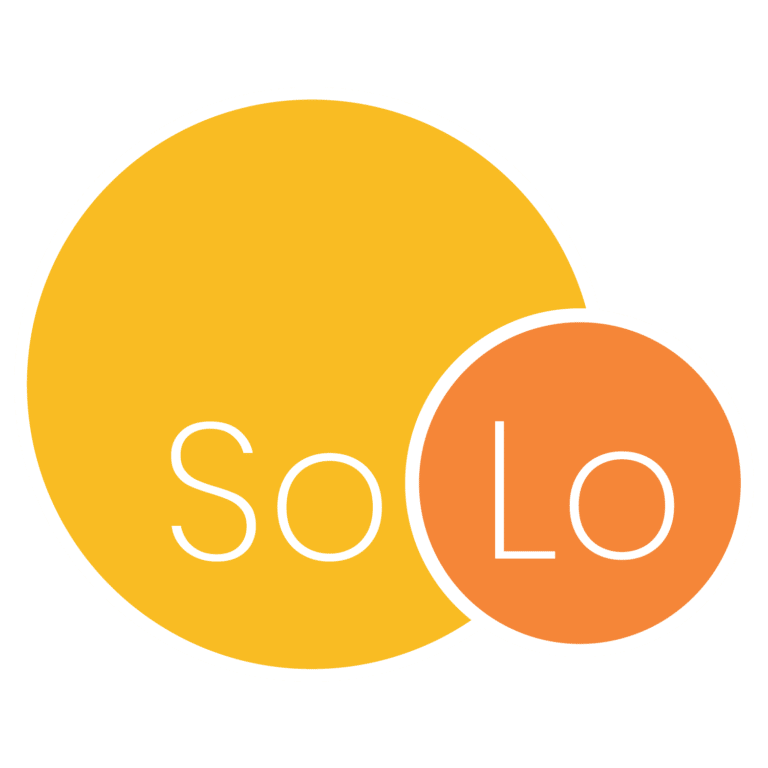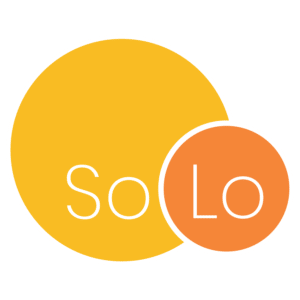 SoLo Funds
SoLo Funds takes the lending platform and adds a layer of social networking to it. Borrowers post requests for money. The amount you can ask for is limited — it's about what you'd be able to get from a cash advance app. Lenders then choose which requests they want to fund. Over time, as you repay these loans on time, you build up your "social score," which helps you qualify for larger borrowing limits and better loan terms.
---


LenMe
LenMe is sort of like what would happen if SoLo Funds and eBay had a baby. Borrowers post requests for funds. Lenders then compete to fund the request. This way the borrower has all the power — they can choose the lender that offers them the terms they like the best.
Albert review: How does it work?
As previously mentioned, Albert offers users banking, as well as investment advice and savings help. It does this by connecting to your bank account (or having you open an Albert Cash account) and then monitoring your spending activity.
To help users build up emergency funds and safety nets, the app will quietly move money from your checking account into an Albert savings account. You can tell the app how much you want to stash away each week or allow Albert to do "round-ups" on your purchases. This is where, if you spend $1.49 on something, Albert will send 51 cents into your savings. The app tracks these round-ups and transfers the total once a week. The mobile app is available for android and ios for free in the app store.
The Albert experience
To be honest, while Albert seems excellent, the in-app experience is a little off-putting. Users must hand over personal and banking information before deciding whether they actually want to use the app. Users are required to give the following information before they can do anything else:
Name
Address
Phone number
Date of Birth
Social Security number
Email address
Annual Income
After this information has been offered, the app pushes the "Genius" option on you. It tells you to choose your membership fee and presents you with options starting at $10. Thankfully you can click over to a sliding scale and slide it all the way to zero if you don't want to make that kind of commitment right away.
Then — and keep in mind you still haven't been able to poke around the app yet! — you have to opt-in to the Albert Cash account and agree to receive an ATM card. This is in spite of the fact that you've already been asked to connect the app to your existing bank account via Plaid.
Once you've finished the set-up process, you can request a cash advance. This process is almost too easy. You simply tell it you want the advance, where to send the amount and approve the payment dates they offer you. The app will then analyze your banking history and if you meet all the requirements (see below) your advance request will be approved.
The advance will take a couple of days to process. If you want the money immediately, you can pay $6.99 to have the process expedited.
Pros and cons of using the Albert app
Pros
For a fee, you can have real-time conversations with actual humans about your finances.
No interest is charged on cash advances
Help for new investors
Can help users save money on insurance
Automatic savings are designed to build up little by little over time.
Albert can be set up to send push notifications, like account balance alerts.
Cons
You have to offer up a lot of information before you can use the app
It's not really a cash advance app, it's more of a banking app
You need to subscribe to "Genius" to use features like savings goals, etc.
Check out this video if you want to learn more about Albert:
What is a cash advance app?
A cash advance app is exactly what it sounds like. It is an app that connects to your bank account and allows you to receive an "advance" on your next paycheck or direct deposit. The loan amounts are small, but there are no fees or interest charges. They don't usually run a credit check, so you can get a quick loan even if your credit score is less than ideal.
READ MORE: 33% of Americans have used a cash advance app
How do cash advance apps work?
The process is pretty basic:
1. You request an advance
2. The app analyzes your banking history and decides whether to approve your request.
3. If approved the app sends the requested funds to your bank account. This can take a day or two unless you want to pay a fee to speed up the process.
4. When your next paycheck gets deposited, the amount of your advance will be automatically deducted and sent to the app. If that deposit doesn't cover the total amount of what you owe, you can request an extension.
Tips are OPTIONAL
Lots of cash-advance apps don't charge users any fees. Instead, they encourage users to "tip" the app for its services. Some of these apps will try to tug at your heartstrings by promising to send a portion of each tip to a charitable cause.
Even if the idea of contributing to charity is appealing, why not just send your tip to the cause directly? That way, they'll get all the money instead of just a fraction of it.
It is important to know that you don't have to tip. Whatever the app's content says, a "tip" is 100% optional (otherwise it would be called a "fee.")
Pay careful attention to that amount. It may look reasonable but could end up being the equivalent of a 300% APR. If you aren't sure how much to tip, use an APR calculator to determine a fair amount. For example, a 36% APR on a loan of $100 for two weeks would be just under $1.50.
Why are apps like Albert better than payday loans?
Payday loans are designed to trap you in a debt cycle that is nearly impossible to escape. Payday lenders charge egregiously high interest rates (some as much as 600% or more!) for a short-term loan you repay from your next paycheck, and they have incredibly expensive fees. Many payday loan borrowers are forced to roll over their loans or request payday loan extended payment plans. More than 90% of payday loan borrowers end up regretting their original payday loan.
On the other hand, apps like Albert are designed to help you build financial stability. They won't allow you to borrow more than you can afford to pay back immediately. They rarely charge interest or fees. Eligibility is simple. And most of them offer extra services like banking, financial advice, etc.
READ MORE: Considering a Payday Loan? Pros and Cons of Payday Loans You Should Know
How quickly can I get my cash advance?
How well does your bank communicate with the app? Typically, an advance will take 2-3 business days to clear the ACH. A lot of the cash advance apps will offer to speed up that process for you. Of course, you'll have to pay a fee for that service.
What to look for in a cash advance app like Albert
So how do you know which app is right for you? Here are the criteria you must consider when figuring out whether to sign up with Albert or any other cash advance app.
Borrowing limits
Turnaround time
Fees
Requirements
Other features/Perks
Reviews
Will apps like Albert help me build credit?
Albert does not currently offer credit building. Others, like Brigit, do offer that service.
The bottom line
Albert is more of an online banking app than a cash advance app. It is built to help you save money, meet goals, and — if everything goes well — eventually you won't need the app at all!
FAQs
Why are payday loans bad?
Predatory lenders with shady terms and conditions, high interest rates and fees, and so many other reasons. Most borrowers won't have the money to repay the loans on their next payday, and they end up rolling over their loans. They end up trapped in a cycle of borrowing that's difficult to escape.
​Which cash advance apps work with Chime?
Most of them! Chime is an online bank that allows you to directly deposit funds into your account—which is what most cash advance apps use to send you money. But it's always best to ensure the app you choose is compatible before committing. Albert is compatible, for example. For now, Brigit and Possible Finance are not.
Will using a payday advance app hurt my credit?
Nope! Most of them don't even check your credit or report to the major credit bureaus (Experian, Equifax and TransUnion).
What is a fair amount of money to tip my cash advance app?
Remember: tips are optional! IF you decide to tip, you can decide what amount of money feels fair for you. Don't feel obligated if an app "suggests" a specific tip amount.