Some people still prefer to manage their money the old-fashioned way. They balance checkbooks and manually enter all of their expenses into a spreadsheet.
Other people prefer using apps—especially if those apps offer benefits like paycheck advances and financial advice. One of the most popular apps in this area of fintech is Empower.
Looking for apps like Empower? We've done the work to bring you the best ones.
Our #1 Pick: Dave


Borrow up to $500 and spend it instantly
Get paid up to 2 days early
Earn up to 15% cash back
Disclaimer: DebtHammer may be affiliated with some of the companies mentioned in this article. DebtHammer may make money from advertisements or when you contact a company through our platform.
Here are some of the best cash advance apps like Empower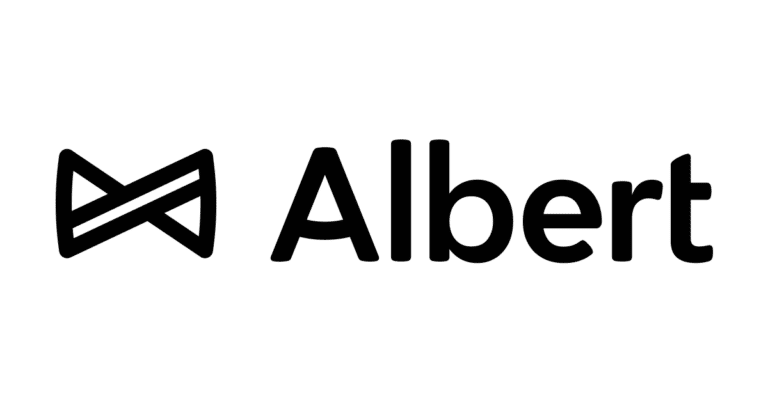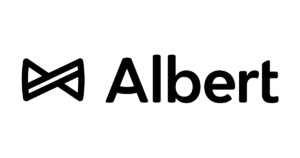 Albert
Albert offers advances up to $250
No credit check
No fees (unless you want to get your deposit faster than normal)
Pro Plan: $6-$16 whatever you feel comfortable paying each month
Also offers: banking, balance monitoring, cash back, bill negotiating, investing help
---
Brigit
Brigit offers advance approvals up to $250
No credit check
No fees
Pro Plan: $9.99/month
Extras: Financial planning, help finding gigs to earn extra money, credit building, identity theft protection, flexible advance repayment terms.
---


Cleo
Cleo offers up to $70 on your first advance (it increases from there)
No credit check
No late payment or interest fees
$5.99/month membership fee
Get help saving and encouragement when you need it via the app's "sassy" AI chatbot
---


Dave
The Dave app offers up to $500 per advance
No credit check
No interest or late fees
$1/month membership fee
Extras: banking, balance monitoring, help with budgeting, credit building
---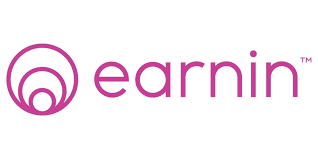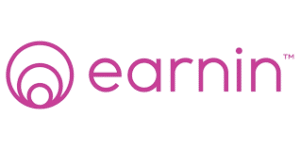 Earnin
Earnin lets you borrow up to $100 a day and/or $500 per pay period
No credit check
No interest or late fees, a "small fee" for Lightning Speed deposits
Extras: Balance Shield, Cash Out, savings tools, financial planning, Earnin' Express
---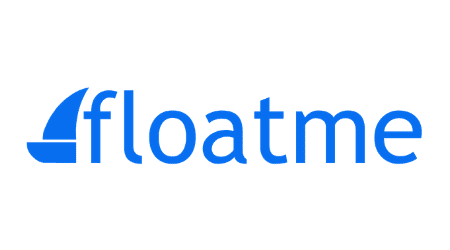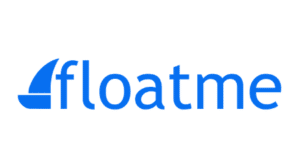 FloatMe
FloatMe offers up to $50
No credit check
$1.99/month membership fee
---


Klover
Klover offers up to $100 per advance
No credit check
Free for the basic plan
$2.49 to get access to stuff like a financial advisor, credit monitoring, and smart spending
---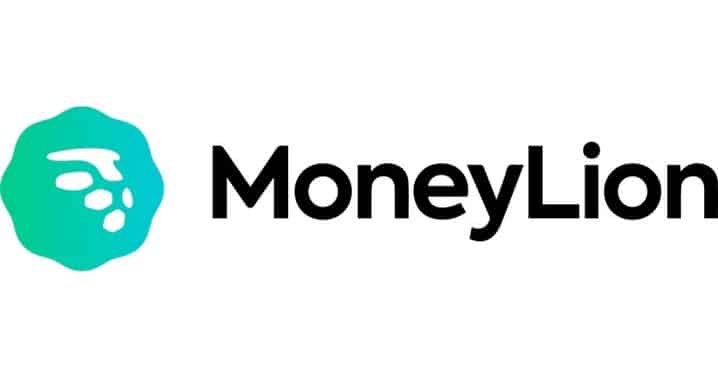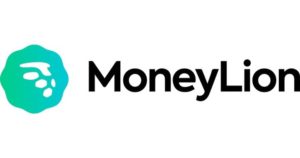 MoneyLion
MoneyLion offers up to $500 with Instacash feature
No credit check for Instacash advances
No fees unless you want to speed up the deposit. Then the fee depends on how much you're advancing
$1-$19.99/month depending on how many MoneyLion services you opt into
Offers extra stuff like banking, credit building, financial planning, even crypto
---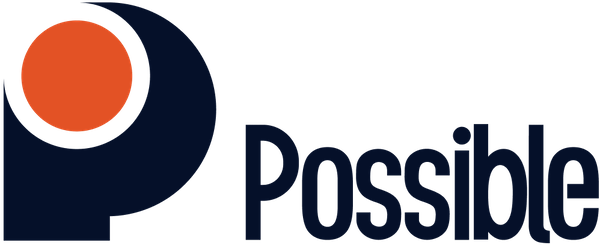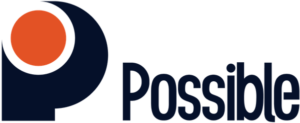 Possible Finance
Possible Finance technically offers personal loans, so you'll have a bit longer to pay back the money
Get up to $500 per advance
Yes, there is a credit check
Costs $10-$25 per $100 advanced (amount depends on your location)
What is a peer-to-peer lender?
Peer-to-peer (P2P) lenders are, essentially, people who lend money to other people. There are a bunch of different platforms out there to help facilitate the process. These are three of the best for people who only need small amounts of money.
Zirtue acts as the "middleman" between the lender and borrower. You connect it to your social media and use it to request loans from people already in your network. If the person agrees (hopefully you've asked them before sending them a Zirtue request), then Zirtue moves the process along. It provides the contracts, sends payment reminders, etc.
LenMe is particularly great for borrowers who don't need a lot of cash but aren't able to get help from their existing networks. Potential borrowers create a loan request that explains what the money is for and other relevant details. Lenders then compete to offer the best terms to the borrower. The borrower chooses which loan they want.
SoLo Funds is sort of like LenMe, but instead of the lenders competing to give funds, the borrowers compete to offer the best terms in the hopes that a lender will fund their request. The platform also includes a social aspect where you get a "reputation" based on your borrowing and repayment history. The better your reputation the more you can request.
Online banking apps
Unlike cash advance apps that also provide banking services, these are online banks (FDIC insured, the whole nine yards) that offer paycheck advances and other products to help bridge the gaps between paydays.
There are a bunch of online banks out there to choose from. Here are the two we like the best.


Chime
Chime is a mobile banking platform that has been around since 2013 but didn't launch publicly until 2014 during an appearance on the Dr. Phil show. That's really how it happened.
Chime accounts offer a Visa debit card with access to a large ATM network for easy withdrawals, various credit builder products including the Chime Credit Builder Credit Card and early access to direct deposit paychecks.
Instead of a cash advance, Chime offers "SpotMe". SpotMe is a line of credit that will cover purchases that would send your account into overdraft. If approved for SpotMe, you'll start with a $40 limit. Over time, as you repay your "spots" on time, that amount will grow. The cap is currently $200.
Note: To qualify for SpotMe, you need to have direct deposits from a W-2 employer, or another third-party or government-based payment/benefits account. This means, unfortunately, most gig workers and freelancers won't qualify. If you don't qualify for SpotMe, don't despair. There are several cash advance apps that work seamlessly with Chime.
---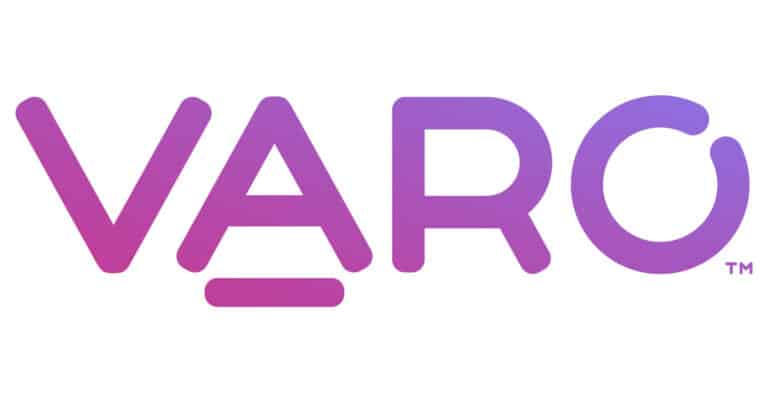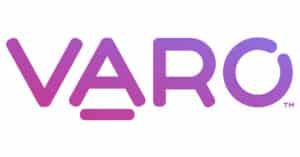 Varo
Varo launched its banking services in 2017. Then, in 2020, Varo became the first "consumer fintech" (aka online banking) company to be granted a National Banking Charter.
You can get checking and savings accounts through Varo. These accounts are free to use and can be opened with a zero balance. Varo also offers credit-building through a program it calls "Varo Believe."
For people focused on cash advances, Varo offers the "Varo Advance" program. This is a paycheck advance that you can request whenever you're afraid that you might not have enough money in your account to cover all your payments. The great part of this program is that the repayment process is dead simple. You can make as many or as few payments as you want—as long as you pay your advance back in full within thirty days.
The Varo Advance program does charge a small fee for advances over $50. However, that fee is capped at $5 per $100 advanced.
Employer-sponsored payday advance apps
Finally, there are employer-sponsored payday advance apps. These are apps that get linked to your timecard and wage information and use that data to approve/deny your advance requests. The services are usually free to use because it is your employer who pays the processing fees, etc. Here are some of the employer-sponsored payday advance apps that are out there:
Even Instapay
Collect to 50% of earned wages in a single pay period
Funds can be direct deposited into a bank account or you can get a cash advance from a Walmart Money Center
Branch
Collect up to 50% of earned wages for the current pay period
Advances are deposited onto a "Branch card," or employees can have the money deposited in their Apple or Google wallets
Axos Bank Direct Deposit Express
This isn't really an advance. Axos simply deposits your paycheck as soon as they are notified of an incoming transfer instead of waiting for the ACH transfer to complete
There's no debit or prepaid card, but you are required to have an Axos checking account
Flexwage
Advance amounts are unclear. The documentation just says "a portion" of pay earned can be advanced
Advances are dispersed to a "FlexCard"
Dailypay
Offers up to 100% of wages earned within the current pay period
Requires an existing bank account that accepts direct deposits
PayActiv
Like DailyPay, PayActiv only allows you to advance "a portion" of the wages you've earned in a given pay period
Advances can be direct deposited or put onto a prepaid card
Empower review: What you need to know
You need to know that the Empower app is different from the investment firm with the same name. The mobile app we're writing about can be found at Empower.me.
Empower was created by Warren Hogarth in 2016. First, it was a website. Then in 2017, the Empower app was launched. The idea, Hogarth told Tech Crunch, was that the app could eventually completely replace the app you use for your bank account.
"We want to help you take action to get ahead – without you having to exit the app, go to your bank app, remember your password, move money around… [with Empower] from one place, you have control of everything,"
What makes Empower stand out?
In this regard, Empower is meant to be more of a money management platform like Mint than, for example, Dave or FloatMe. Yes, the app does offer cash advances (up to $250) to users who meet the eligibility requirements. For the most part, however, Empower is a budgeting app to help you better follow your budget, manage your money and save for the future.
How does Empower work?
Empower works by connecting to your existing bank accounts. It does this by using the Plaid platform. This means that the app itself never actually has your bank information. It only has the ability to view and track your spending and saving activities.
Once it has access to your banking information, the app breaks down your spending into different categories so that you can see exactly where your money is going. You'll be able to see immediately how much money you currently have available to spend, where you've been spending money, your spending broken down by categories, etc.
Because the focus is on showing you where your money is going and helping you make changes, Empower sees itself more as a budgeting and financial tracking app than a cash advance app.
The Empower experience
The onboarding process for Empower is fairly straightforward. The company has created a step-by-step system to make sure they get all the information they need. The biggest problem is that you cannot take a stroll through the app before giving up your information.
You'll be asked for the following information:
Name
Email
Birthdate
Access to your bank account (via Plaid)
After you've entered this information, you'll be told that you need to opt-in to NKBC Bank's privacy policy and the Empower Card before you can continue.
Then, after you've opted in, you find out that the app is only free for 14 days. After that, you will be billed $8 per month as a membership fee.
When everything is set up and you've agreed to the membership fee, you'll be taken to your homepage. This is where you'll be able to apply for an advance.
To be approved for an advance you'll need to meet the following criteria, according to the Empower app's criteria screen.
"Recent, predictable and sufficient income
Maintenance of healthy account balances
Regular use of your primary checking account
Responsible budgeting, spending, and payment habits"
Note that there is no credit check for approval. However, their requirements do seem a little…subjective and unclear.
Pros and cons of using Empower
So, should you use the Empower cash advance app? Here are a few pros and cons to help you decide.
Pros
No credit check with the major credit bureaus
Up to $250 advance (if you qualify)
Financial monitoring tracks spending habits
Budgeting tools and personal finance help
Helps with goal setting
Offers credit advice
Will send push notifications and account alerts
Mobile app is available for android and iPhone (iOs)
Cons
The free trial is only two weeks long
Advance approval criteria isn't clear or easy to understand
$8 per month monthly fee seems a little steep
Must surrender information before seeing what the app can do
1% foreign transaction fee
What is a cash advance app?
A cash advance app is an app that will allow you to get a portion of your next paycheck or direct deposit before that deposit hits your bank account. It's designed to help you bridge the gap between paydays when you need extra cash, like a payday loan, but without the high interest rates. They offer interest-free short-term loans that — like payday loans but without the high interest rates — are repaid on your next payday. Some of the apps charge a small monthly fee.
READ MORE: 90% of borrowers regret their payday loan
How do cash advance apps work?
Cash advance apps allow users to borrow from their upcoming paychecks or other direct deposits. Some will allow you to access the money you've earned as you earn it (like Earnin's Cash Out). Typically, the amount you can advance will be small (less than $100) in the beginning, but it will grow over time. Most advances are capped at $250-$500.
Most borrowers use these advances to cover bills or unexpected expenses that will overdraft their bank accounts. Even though some apps do charge fees for their services, those fees are way smaller than the average overdraft fee. They are definitely smaller than what someone would pay to borrow money from a "traditional" payday lender.
READ MORE: Survey shows 33% of Americans have now used a cash advance app
Tips are OPTIONAL
A lot of cash advance apps encourage you to tip, instead of requiring you to pay fees. Whether or not you tip an app is completely up to you. It's completely natural that you would want to pay them for their services. Even so, it is important to be careful here. Make sure that however much you tip, should you choose to do so, is less than what you would pay in fees for other loans.
This is particularly important if you are requesting funds on a P2P platform. On SoLo Funds, for example, borrowers are encouraged to tip their lender and to tip them big. The idea is that the larger the tip, the more likely a loan request is to be funded. Unfortunately, a lot of borrowers offer such large tips that they wind up paying as much as (sometimes more than) they'd pay to a payday lender. That defeats the purpose.
Why are apps like Empower better than payday loans?
Empower, and the other cash advance apps like it, are vastly superior to payday loans for a bunch of reasons.
For one thing, cash advance apps are vastly cheaper to use than payday loans.
For another thing, payday lenders are predatory. Their goal is to keep you in debt. Cash advance apps are designed to make cash advances easy to repay. Moreover, most of them offer balance tracking and financial advice so that, hopefully, one day you won't need cash advances at all.
Cash advance apps work for you, instead of forcing you to work for them. Because the apps have access to your banking history, it is unlikely that you will be approved for more than you can afford to borrow.
Payday lenders, on the other hand, encourage you to borrow as much as you can. Remember: payday lenders want to trap you into a loan cycle that is incredibly hard to escape. That's the only way they make money.
READ MORE: Considering a Payday Loan? Pros and Cons of Payday Loans You Should Know
How quickly can I get my cash advance?
It depends. Most deposit your advances via the Automated Clearing House (ACH). This process can usually take 1-3 business days. However, if you need the money faster, you can pay a fee to speed up the deposit. If you go this route, you usually only wait minutes, not days.
What to look for in an app like Empower
If an app seems too good to be true, it probably is. To keep yourself from getting scammed, make sure you thoroughly vet each and every app you want to use before you borrow. Here are some criteria that will help you with the vetting process.
Borrowing limits: How much money do you need? Will the app allow you to borrow this much? More importantly, if you are a new customer, will the app allow your first advance to meet that need? A lot of these apps keep first advances quite small—less than $50, just to make sure that you can actually pay for what you borrow.
Turnaround time: Can you wait a few days for your deposit to process or do you need the money right now? If you need the money immediately, is this something the app can do? Will it cost anything? If so, how much?
Fees: A lot of apps promise that they are "fee free." What they mean is that they don't charge interest or late payment fees. The reality is that these apps do often charge fees. Those fees could be to expedite your advance, for a monthly membership, for extra features, etc. Know precisely what you will have to pay into the app to get the advance you need before you put in your request.
Requirements: For most apps, you must at least meet these basic requirements: Be old enough to have a job (usually age 16-18); be a legal citizen of the United States; have a bank account that is at least a few months old and in good standing; have received regular deposits in the past. Some apps also require your deposits to be at least a couple of hundred dollars each. Others will require that your deposits over the last few months hit a specific total. Empower, of course, has other requirements (see above) that show your financial responsibility (or lack thereof). These requirements are nebulous so they might be hard to meet.
Other features: Does the app offer any other bells and/or whistles? Some apps will offer banking services. Others will offer financial advice. Some offer financial monitoring and help you save money "automatically." Empower helps you see at a glance exactly where your money is going. You can see how much of your money you're spending on bills, groceries, fun, etc. It can also help you set up a rainy-day fund with automatic bank transfers (for a fee, of course).
Reviews: Take some time to read through the reviews for each app in the Google Play and/or Apple app store. You should also look up the app on TrustPilot. It can also be helpful to check out the company's Better Business Bureau rating.
Customer reviews
For the record here are Empower's numbers/grades
Google Play: 4.1 stars (out of 5)
Apple App Store 4.8 (out of 5)
Trustpilot: 3.1 (out of 5)
BBB: B
Here is one of the reviews upvoted as most helpful: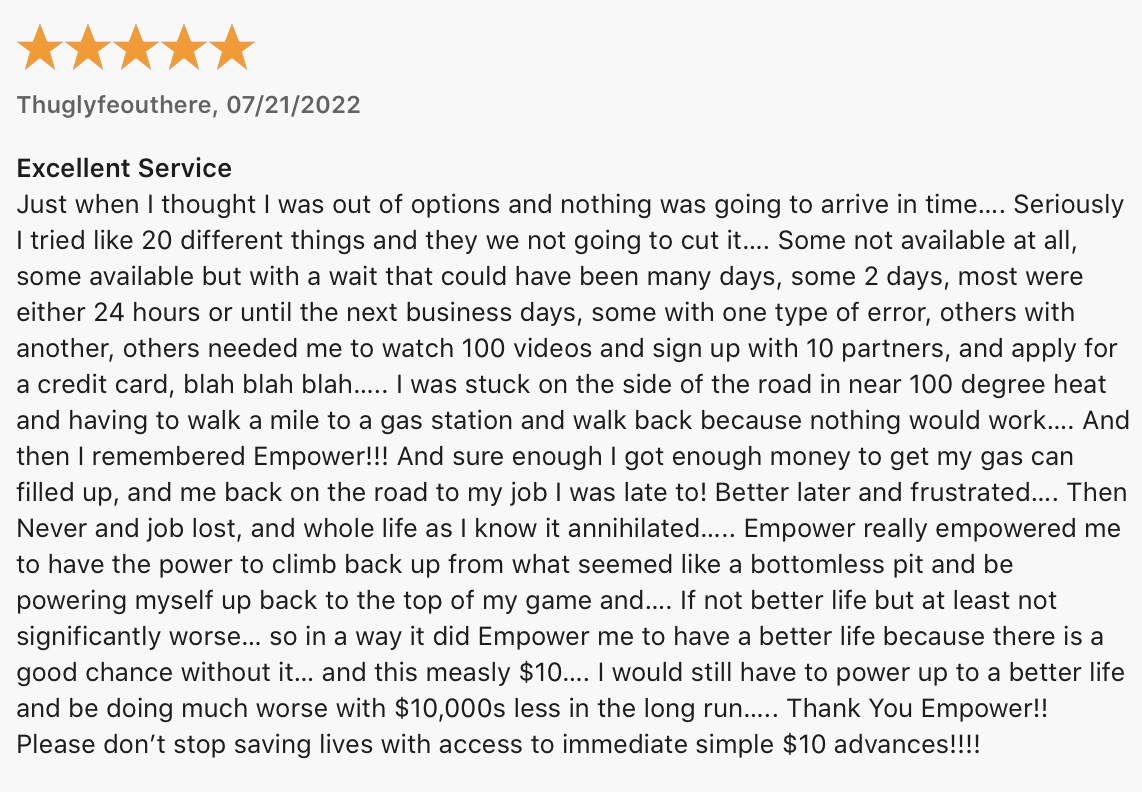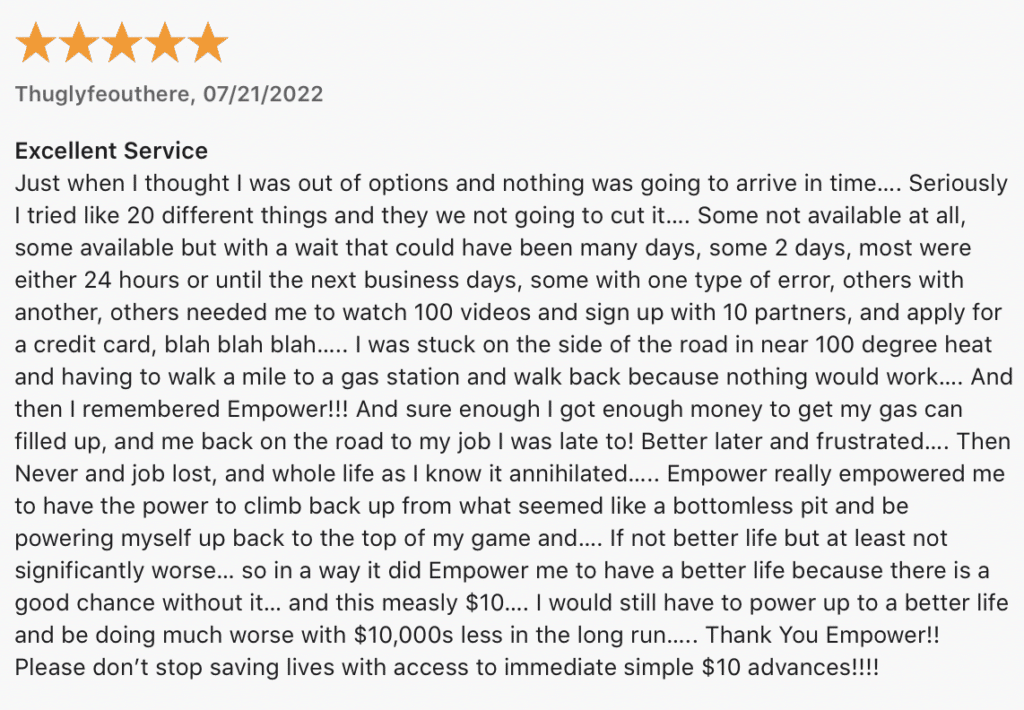 Will cash advance apps like Empower help me build credit?
Some cash advance apps like MoneyLion, Brigit, and Dave do have credit building services built into them.
Empower, specifically, does not. It offers some information and advice for increasing your credit score, but no specific services.
The bottom line
Cash advance apps are meant to be a stop-gap against overdrawing your bank account or paying for an emergency when your cash flow is low and you're struggling to make ends meet. They're skyrocketing in popularity — 33% of Americans have now borrowed money from at least one. But they aren't meant to be a long-term fix. But qualifying is relatively easy, and it's amazing how helpful being able to prevent overdraft fees can be when you're trying to get back onto your financial feet.
FAQs
What does FDIC mean?
Federal Deposit Insurance Corporation. They're the people who make sure that you'll still have your money even if the bank holding it goes out of business. 
Do cash advance apps have any hidden fees?
Some of the less-reputable ones might. This is why it is important to make sure you completely understand an app's fee structure before giving it access to your information or bank accounts.
What is the maximum loan amount I can borrow from a paycheck advance app?
That amount varies from app to app.  Some apps will only offer new members an initial advance as low as $20, then increase the amount as you build repayment history. The maximum advance you can get is about $500, but not all apps will advance that much. Some cap advances at $150, and others cap at $250.
Can I go to jail for not repaying my cash advance?
No. Depending on the app or the lender, however, you can get sued. It's always best to repay what you owe, even if it takes you a while. If you're having trouble paying the advance in full, contact your app's support desk and ask about a payment extension.