Updated Nov. 8 to add details of Brigit's $18 million settlement with the Federal Trade Commission.
Maybe you've seen the commercials on TV — a consumer at a gas pump needs to fill his tank, but the prices are too high for his wallet — a problem many of us understand all too well.
Suddenly, the man's future self appears along with a cartoon bear named Dave. Dave says that he can give the man up to $500 of his "future money" now through the Dave app.
There are no fees, and it simply has to be paid back in two weeks. Dave doesn't charge any interest. Instead, Dave charges a monthly fee of $1 and a $5 fee for your advance. Dave also requests optional tips to cover the cost of its short-term loans.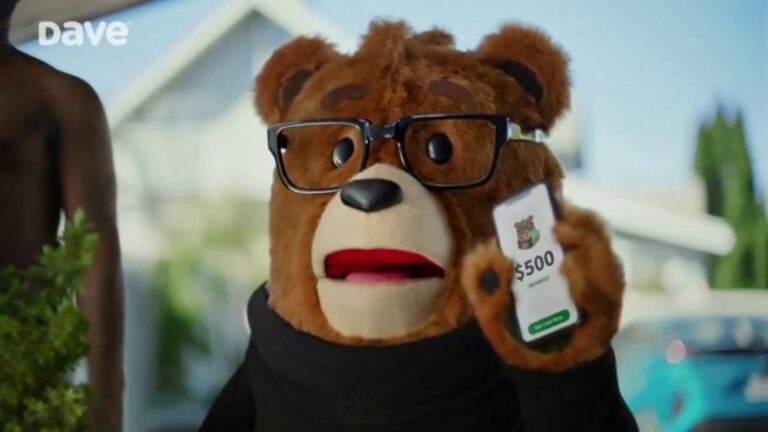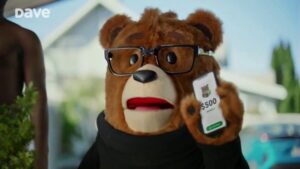 And who wouldn't trust a cute cartoon bear?
The future seems pretty bright for the Dave app. Billionaire investor and Shark Tank star Mark Cuban invested $3 million in the company. And Dave was ranked No. 5 on Inc. Magazine's list of 5,000 fastest-growing companies for 2021.
But Dave is just one of many "paycheck-advance apps," or companies that will lend small cash advances with no credit check. They're also often called cash-advance apps or earned-wage access apps. Many don't charge interest, but they all charge an optional tip, and some charge a small monthly fee.
These apps are growing in popularity as an alternative to high-interest payday loans, even as consumer advocates question their transparency.
Table of Contents
In 2019, consumers received 55.8 million cash advances that totaled $9.5 billion, according to a report by the Aite-Novarica Group, an independent research and consultancy firm. That number was up sharply from 2018, when 18.6 million paycheck advances totaled $3.2 billion.
And the numbers are still rising.
DebtHammer's latest survey found that more than 33% of Americans have now signed up for at least one of these apps. Of that group, 95% have used them for at least one short-term loan, which many couldn't afford to repay.
"I think the single biggest danger is overspending," said Dr. John Hilston, a professor of economics at Eastern Florida State College. "A consumer might think, 'This is just a one-time thing. I won't do it again.'"
This can be a lifeline if it actually is a one-time thing, Hilston said.
The problem is, that using these apps usually isn't a one-time thing. Survey results show that the average cash-advance user has borrowed money 3.2 times each.
The apps' rise could also be troubling because there are still plenty of questions about the lenders' operations. The New York Department of Financial Services has even investigated the industry to determine whether any companies are violating the state's lending laws. In New York, state laws say lenders can't charge more than 25% interest for loans up to $2.5 million. The agency later launched a multi-state investigation into "allegations of unlawful online lending."
On November 2, 2023, the FTC announced that it had taken action against one popular app, Brigit, alleging that the company made cancelling a paid subscription exceptionally difficult and called the company's promises of free "instant" cash advances of up to $250 deceptive
Brigit agreed to settle the FTC's charges. This led to a proposed court order that requires the company to pay customers $18 million in refunds, stop its deceptive marketing promises and simplify the cancellation process.
The proposed settlement order must be approved by a federal judge. The money would be used to refund Brigit customers.
"Brigit trapped those consumers least able to afford it into monthly membership plans they struggled to escape from," said Sam Levine, Director of the FTC's Bureau of Consumer Protection. "Companies that offer cash advances and other alternative financial products have to play by the same rules as other businesses or face potential action by the FTC."
Another app, MoneyLion, was sued by the Consumer Financial Protection Bureau.
The CFPB alleges that New York City-based MoneyLion violated the Military Lending Act by charging more than the legally allowable 36% rate cap on loans to servicemembers and their dependents, through a combination of stated interest rates and monthly membership fees. The CFPB also alleges MoneyLion required customers to join a membership program to access certain low-APR installment loans, and then did not allow them to cancel their memberships until their loans were paid.
"MoneyLion targeted military families by illegally extracting fees and making it difficult to cancel monthly subscriptions," said CFPB Director Rohit Chopra in a written statement. "Companies are breaking the law when they require monthly membership fees to obtain loans and then create barriers to canceling those memberships."
Consumer advocates say that while these loans can offer better terms than payday lenders, they must still be approached with caution.
"Traditional payday loans and traditional overdraft fees are so awful that it's not hard to be a little cheaper and a little better — and some of these [apps] may be," Lauren Saunders, associate director of the National Consumer Law Center, told the Los Angeles Times. "But are they promoting people's financial health? That is much more debatable."
Oct. 31 is World Savings Day. To mark this, DebtHammer.org examined the rising popularity of cash-advance apps, DebtHammer surveyed 786 Americans to learn just how widespread their usage is among struggling Americans. Here's what we found:
Key takeaways
Borrowers can't afford to repay the advances: Of cash advance app borrowers, more than 31% struggled to repay their loans as scheduled. About 17% said they repaid the loan by skipping another bill, while 6% repaid the loan a few days late. Another 4% borrowed from a different app to repay the first loan, more than 2% used a payday loan and 1.6% defaulted.
Many are previous payday loan borrowers: About 78% of cash advance app borrowers have previously borrowed money from a payday lender, while another 3% say they aren't sure.
They don't solve the underlying problem: Over 22% said they weren't able to borrow enough to cover their emergency expense, with more than 10% saying they borrowed money from more than one app at one time and 6% combining the money borrowed from the cash advance app with a Buy Now Pay Later plan.
Other findings
Most popular: The top 5 most popular sites for people who've actually borrowed short-term cash advances are Dave, Albert, Chime, MoneyLion and Earnin. The sites with the highest overall name recognition are Dave, Albert, Earnin, Cleo, MoneyLion, Chime and CashApp.
A lot of loans: On average, previous payday loan users have borrowed money from cash advance apps an average of 4.2 times each, not counting multiple loans from the same lender. Overall, cash advance app users have borrowed an average of 3.2 times.
They aren't completely free of fees and interest: Almost 70% of cash advance app users said they paid interest or fees on their short-term loans, while another 9% said they didn't know whether they paid any fees or interest charges.
Many skip the tip: More than 29% of cash advance app users said they skipped the optional tip altogether, while almost 18% said they just tipped whatever the "suggested" amount was, which averages $15. Another 26% of that group said they tipped $5 or less. 5% of borrowers said they tipped $20 or more. Those who needed bigger advances were more likely to bypass tipping completely: 40% of people who borrowed more than $500 said they did not tip at all, while people who borrowed $50 or less were much more likely to tip.

The most popular cash advance total was between $100 to $200, with 22% borrowing within that range. More than 14% of cash advance app users borrowed more than $500. Another almost 15% borrowed between $400 to $500. About 10% borrowed between $300 to $400, almost 15% borrowed between $200 to $300. About 12% borrowed between $50 to $100 and almost 11% borrowed $50 or less.
Payday loans remain popular: If forced to choose between a payday lender or a cash advance app for a short-term loan, more than 58% of cash advance app borrowers said they'd choose the payday loan, despite the excessively high interest rates charged by payday lenders in many states. The primary reasons given for choosing the payday lender are reputation, convenience, lower total cost to borrow and the total amount they can borrow. Of previous payday loan users, about 60% said they'd choose another payday loan.
Employers join in: About 25% say their employers participate in an "earned wage access" program that allows workers to access their paychecks a few days early. Another 23% don't know if their employer participates in any such program. Only about 15% have used the program.
Updated pay schedules: Many borrowers have previously indicated that they wouldn't need short-term loans if they were paid more frequently: 50% of survey respondents said they'd prefer to be paid daily (13%) or weekly (37%), while 19% prefer every other week, 11% would prefer monthly and 20% have no preference. People who have borrowed from cash advance apps have much stronger feelings about pay timing: just 4% had no preference about pay timing, while 24% would like to be paid daily, more than 45% would prefer weekly, about 17% chose bi-weekly and a bit over 9% prefer monthly payments.
The total cost of borrowing can be confusing: When asked which of the three following loan options to borrow $250 for 14 days had the lowest total cost, just 20% answered correctly.
The options were:
A payday loan with the equivalent of a 200% APR (total cost to borrow would be just over $19.18)
A cash advance app with no interest or monthly membership fee and a $20 tip (total cost to borrow would be $20)
A credit card cash advance with a 30% APR and a 5% fee paid in full the next month (total cost to borrow would be $18.75.)
The bottom line
Cash advance apps offer what could be an inexpensive alternative to payday loan users, but borrowers need to pay attention to fees and other costs of borrowing. While requesting a tip for the service is fair, it's important to remember that an average loan APR should be a maximum of about 36%. For context, that would be a total of between $3 to $4 on a $250 loan, nowhere close to the $15 average recommended tip, which would clock in at an APR of 156%, not counting any monthly subscription fees. If you use the sites smartly, they can help you through an emergency without leaving you trapped in a debt cycle, but if you find yourself relying on these sites regularly to get through the month, you need to find a better alternative or take on a side hustle.
Methodology
DebtHammer collected survey responses from a random sample of 786 adults aged 18 or older. Of those who responded, 727 were via Survey Monkey and 59 were from DebtHammer's subscriber list. Each response was anonymized using a unique user ID. Only respondents who were familiar with the concept of a cash advance app were allowed to proceed. The average number of loans per borrower was calculated by tabulating the total number of loans from each lender listed in the survey and dividing that by the number of respondents who said they'd actually used the apps for loans. Of the Survey Monkey subjects, 97% qualified to complete the entire survey. Of the DebtHammer subscribers, 59 fully qualified. and 56 of those respondents had previously used payday loans. The survey ran from Sept. 23-30. Of those we surveyed, 51% were female and 49% were male.
The experts weigh in
In your opinion, what's the biggest danger consumers face with cash advance apps?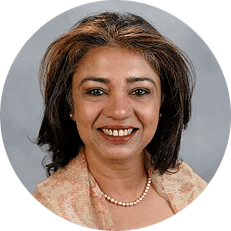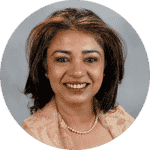 Dr. Priya Raghubir
Professor of Marketing at New York University's Stern School of Business
The biggest problem with cash advance options is the very high interest rates. Consumers should avoid "tipping" — it is a hidden fee and not at all transparent. My recommendation is for consumers to consolidate their loans with one card with an introductory offer of low fees and then work towards paying down their balance before getting into more debt.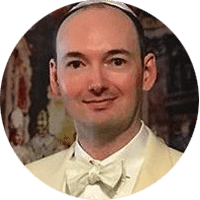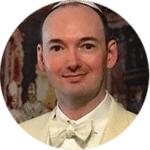 Dr. Rutherford Johnson
Professor of Economics at the University of Minnesota — Crookston
In general I urge great caution with any form of cash advance. On a limited basis, it can be a big help. However, the apps seem to have a lot of problems that can make a bad situation worse. With APRs approaching 300%, it is frankly amazing that it is even legal. It reminds me more of the old mafia protection rackets than any sort of reasonable, ethical financial practice.
The apps come with a definite danger of someone who is already in financial need digging themselves further and further into debt. And worse than that, it is not necessarily even through any fault of their own, given the outrageous interest rates.

What is your opinion on the tipping payment method these sites offer in lieu of traditional interest charges? Does that make these apps a better option?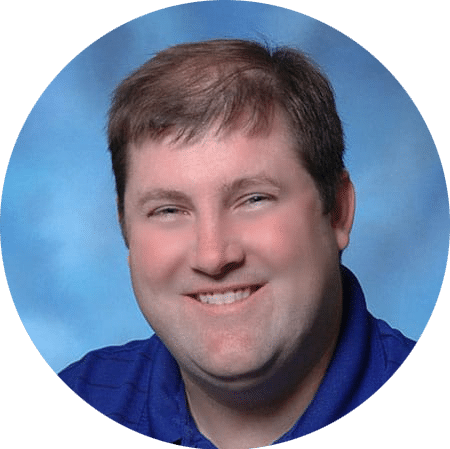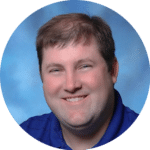 Dr. John Hilston
Professor of economics at Eastern Florida State College
It is probably a better option than a Payday loan. And getting a loan from family and friends can be a mixed bag. If paid on-time, the tip may be lower than the interest charge on a credit card or payday loan. However, late fees – if one does not keep proper track of these transactions – can make cash apps very expensive (and might even result in overdraft fees on one's bank account).
Rutherford: Some of these apps apparently use a tipping approach rather than actual interest. That at least puts some of the control in the hands of the individual. However, while that does theoretically allow those who cannot afford the exorbitant interest to pay no tips (or low tips) and thereby hopefully avoid getting further into debt, there is a psychological aspect to tipping that may lead to a similar outcome to set interest rates.

Do you have any advice to offer borrowers who have used multiple cash advance apps at once and are unable to repay the loans?
Dr Hilston: It might be tempting to try to hide from the creditors. Please don't do this! Face the issue and communicate with the creditor. While there may still be a hit to one's credit score, some creditors might have ways to work with you to minimize your long-term trouble. We all make mistakes at times.
Dr. Johnson: For borrowers who have used one or more of these apps and are unable to pay, there are various options. The most dramatic is bankruptcy, which can remove debts permanently and allow an individual to start over. Given the various complexities of that, of course, individuals should consult a bankruptcy attorney first. A less drastic solution is, if available, obtaining a consolidation loan (which are often unsecured). Even if it has a comparatively high interest rate, it might be considerably better than the situation with the apps. It also usually allows for one single monthly payment. One problem, though, is that those with problems paying debts may have credit problems, which then can make it difficult to get such a loan.
Another option is a company that negotiates with creditors on behalf of the clients to lower payments. These groups can be found online. Obviously terms and conditions, track record, and all the "fine print" should be read before proceeding.
Legal actions
Here are a few of the legal actions that have been filed against three popular cash advance apps.
Earnin
In 2019, a class action lawsuit was filed in federal court in California against Earnin, alleging the company engaged in unfair and deceptive trade practices and was operating in violation of state and federal lending laws. The lawsuit, captioned "Stark v. Activehours, Inc., d/b/a Earnin," asserted the company is actually an unlicensed lender. In 2021, Earnin app owner Activehours agreed to a $3 million settlement to resolve the claims. The settlement was granted final approval on March 25, 2021.
Dave
In August 2020, Dave app users filed a class action lawsuit against the owners of the cash advance site, saying the service put the personal information of more than 7.5 million users at risk due to a data breach. According to ZDNet, information that was revealed included users' full names, email addresses, phone numbers, birth dates and addresses, plus encrypted Social Security numbers.
In August 2021, a lawsuit was filed in Los Angeles County accusing Dave.com of concealing the existence of one of its co-founders and his ownership in the company from its investors ahead of the upcoming $4 billion IPO of the Mark Cuban-backed fintech company. Zack Martinsek, a co-founder of the company, created the technology that launched Dave in 2017. "Zack was not just a co-founder, he was the one who was instrumental in launching the platform that helped pave the way for dave.com's $4B IPO," said Alan Romero, attorney for the plaintiff, in a written statement. "He was pushed out of the company without any meaningful basis and his vested ownership in the company was stolen."
MoneyLion
In addition to the CFPB action referenced in the article, MoneyLion was named in a 2019 class action lawsuit calling it a "high-tech debt trap" that "raids consumers' bank accounts" under the guise of "membership fees."