Buy Now Pay Later plans are skyrocketing in popularity. You can divide anything from an Uber trip to a new TV into four interest-free purchases.
After explosive growth, you've probably seen these payment options at your favorite stores. The first payment serves as a down payment, and you make three more remaining payments, usually over the next six weeks.
But some BNPL providers are better than others. Here's a look at some of the most popular options.
Key points
Buy Now Pay Later plans let you buy items you may otherwise not be able to afford and pay them off in four installments
You can take the item home immediately even though it isn't fully paid off
Payments will automatically be deducted from your credit card or debit card account every other week
A BNPL plan can be useful if it prevents you from needing a payday loan to buy something essential
Make sure to only use them for crucial purchases that can't wait until you can afford to pay the full amount
Pro tip: Don't sign up for too many of these simultaneously. Unlike payday lenders, BNPL issuers won't limit you to one plan at a time. More than a quarter of U.S. households have already gotten into financial trouble because they commit to too many BNPL plans at once and cannot afford all the payments.
READ MORE: How Buy Now Pay Later works
6 Top Buy Now Pay Later providers
BNPL companies are similar, but not exactly the same. Many have formed partnerships with retailers, while others have even partnered with each other. Some don't charge interest rates, and others charge interest only on larger purchases. If you're looking for the best buy now, pay later providers, here are the best ones: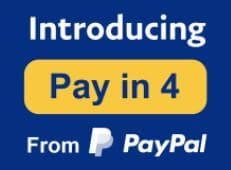 Paypal Pay in 4
Available online and through an app, Paypal Pay in 4 makes it easy to make purchases at millions of online retailers. This service is backed by Paypal and is highly rated.
Interest charged: None
Other fees: No late fees or hidden fees
Maximum amount range: $30 to $1,500
Major retailers: Best Buy, Bose, Fossil, Bed Bath & Beyond, Aldo, Champion, Target, and others
What makes it stand out? PayPal is already popular, and many already have a PayPal account to make payments.
Customer ratings: 4.8 stars on the Apple App Store and 4.4 stars on the Google Play Store
Credit score impact: None
Limitations: Can't be used for subscriptions
Availability: Not available to residents of Missouri, New Mexico, Nevada, Wisconsin, North Dakota, or any U.S. territories
Worth mentioning: It comes with the same buyer protection you'd get from using Paypal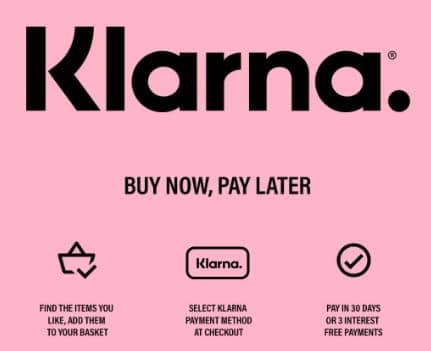 Klarna
Klarna is a fintech company based in Sweden that offers BNPL at online and storefront locations. It also provides direct payments and post-purchase payments.
Interest charged: None
Other fees: There is a $7 late fee, as well as a returned payment fee of up to $27 for insufficient funds. One late payment could get you banned from using the service in the future. If you default on payments, the debt could end up in collections.
Maximum amount range: No defined spending limit. However, the more you use Klarna, the higher your purchasing power.
Major retailers: H&M, Etsy, Bed Bath & Beyond, Macy's, Foot Locker, Lululemon, Adidas, BOSE, Apex Gaming PCs, Gamestop, and more
What makes Klarna stand out: Klarna allows you to apply for credit in advance, which can then be used at any retailer. You aren't limited to stores that participate.
Customer ratings: 4.8 on the Apple App Store and 4.6 on Google Play
Credit score impact: None
Availability: Can be used via the Klarna app, on their site, through a browser extension, or wherever Visa is accepted
Worth mentioning: Inviting friends to sign up could earn you up to $300 in Amazon gift cards. The friend also gets $30. Klarna also has a rewards club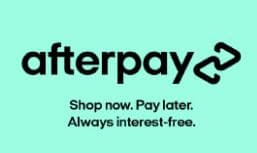 Afterpay
Afterpay is another BNPL service that's committed to making shopping easy, convenient, and affordable.
Interest charged: None
Other fees: Late fees are capped at 25% of the purchase. Unsuccessfully processed payments also come with an undisclosed fee
Maximum amount range: Starts at $500 and increases with responsible spending and on-time payments
Major retailers: Hundreds of merchants, including PetSmart, Urban Outfitters, Ulta Beauty, Skechers, Nordstrom, and many other clothing brands
What makes Afterpay stand out? Afterpay has mainstream international availability
Customer ratings: 4.8 on the Google Play Store, 4.9 on the Apple App Store, and 4.9 on Trustpilot
Credit score impact: None
Availability: US, Canada, Australia, the UK, New Zealand, and the EU (called Clearpay)
Worth mentioning: Users can pay with Google Pay, Apple Pay, or Samsung Pay. Afterpay does not have revolving debt, meaning there's no debt trap. However, one late payment prevents users from using the service until they catch up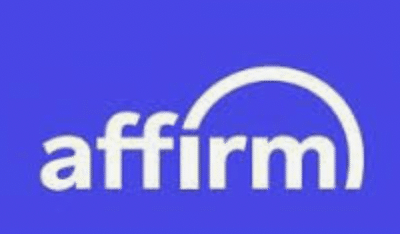 Affirm
One of the leading BNPL services, Affirm is available as an app and as a browser extension. The company also lets users choose different payment options.
Interest charged: Depends on the payment plan. There's 0% interest on the standard four-payment plan. However, there's 15% interest on the 6-month and 12-month plans. Interest fees can be as high as 30%, depending on your credit score.
Other fees: No late, prepayment, annual, or opening/closing fees
Maximum amount range: Up to $17,500
Major retailers: Adidas, Kay Jewelers, Audi Service and Parts, Dyson, Ring, and Reebok
What makes Affirm stand out? In addition to pay-in-four plans, affirm also offers installment loans, though you'll pay interest on those.
Customer ratings: 4.6 on the Google App Store and 4.9 on the Apple App Store
Credit score impact: None for four-payment plans; will run a hard credit check for bigger loans with extended repayment terms
Worth mentioning: There are multiple participating retailers, but you can also use the app at many merchants that don't directly use Affirm. Users can also get an Affirm Debit+ Card for easy use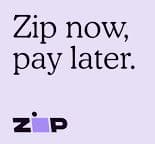 Zip
Formerly known as Quadpay, Zip gives users the flexibility and freedom to shop nearly anywhere using their app or a Google Chrome extension.
Interest charged: None, but there is a $1 installment fee
Other fees: There's a $7 late fee, though it's possible to waive it
Maximum amount range: The spending limit caps out at $1,000. However, every transaction is reviewed for approval. Spending power is also based on the user's repayment history and how long they've had the app
Major retailers: Amazon, Walmart, Target, Nordstrom, Victoria's Secret, Uber Eats, and more
What makes Zip stand out? Some companies work exclusively with Zip
Customer ratings: 4.4 on Google Play, 4.9 on Apple App, and 4.6 on Trustpilot
Credit score impact: No hard inquiry; will run a soft credit check
Worth mentioning: Certain brands, such as Windsor, Magnetic Me, and Psycho Bunny, work exclusively with Zip.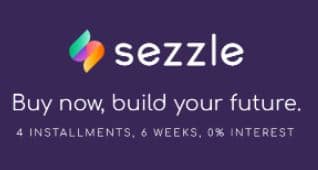 Sezzle
Sezzle is a pay-in-4 service that consumers can use for most of their online shopping needs, ranging from apparel to home goods to electronics. The company also works with various wholesale merchants. Sezzle and Zip were expected to merge last year, but that deal was called off.
Interest charged: None
Other fees: There are no upfront or hidden fees. However, rescheduling a payment more than once may result in a fee. Failed payments also come with a fee, but there's a grace period of 2 to 15 days.
Maximum amount range: It depends on the user and will show up when you set up an account. The spending limit can increase over time.
Major retailers: Crunchyroll, Mission, Canada Weather Gear, Sportsman's Guide, Bass Pro Shops, and many others
What makes Sezzle stand out? Sezzle is top-rated among consumers
Customer ratings: 4.7 on Google Play and 4.9 on the Apple App Store
Credit score impact: None
Worth mentioning: Sezzle offers instant approval and is available at 47,000 stores. It also lets users reschedule their payment once for free
More BNPL options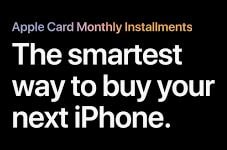 Apple Card Monthly Installments
Apple Card Monthly Installments lets consumers use the Apple Card to purchase any new Apple products over time.
Interest charged: None
Other fees: No annual, late, or foreign transaction fees
Maximum amount range: Depends on the user's credit score
Major retailers: It works with Apple products. You can use the cashback rewards at Exxon, Panera Bread, T-Mobile, Walgreens, and Nike
Customer ratings: It has 3 out of 5 stars on The Balance
Credit score impact: None
Worth mentioning: It comes with up to 3% cashback on every purchase. When used at retailers that don't accept Apple Pay, you can still get 1% cashback. You can also see your monthly installment history on their app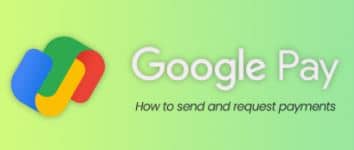 Google Pay
Google Pay and Afterpay have partnered together to offer buy now, pay later to people shopping online and in person. This service is also available through Google Store financing and Verizon.
Interest charged: None during the introductory promotional period
Other fees: No annual fee and no interest if the balance is paid in full on time.
Maximum amount range: Credit limit based on consumer eligibility
Major retailers: Most major U.S. retailers, including Verizon
Credit score impact: None
Worth mentioning: This company offers zero fraud liability. It also offers longer repayment periods up to 24 months, making it ideal for technology and electronic purchases. It's also possible to finance a phone through Verizon as an existing customer. Besides this, there is 6-month special financing for non-phone purchases of $149+. There is also 12-month special financing for non-phone purchases of $299+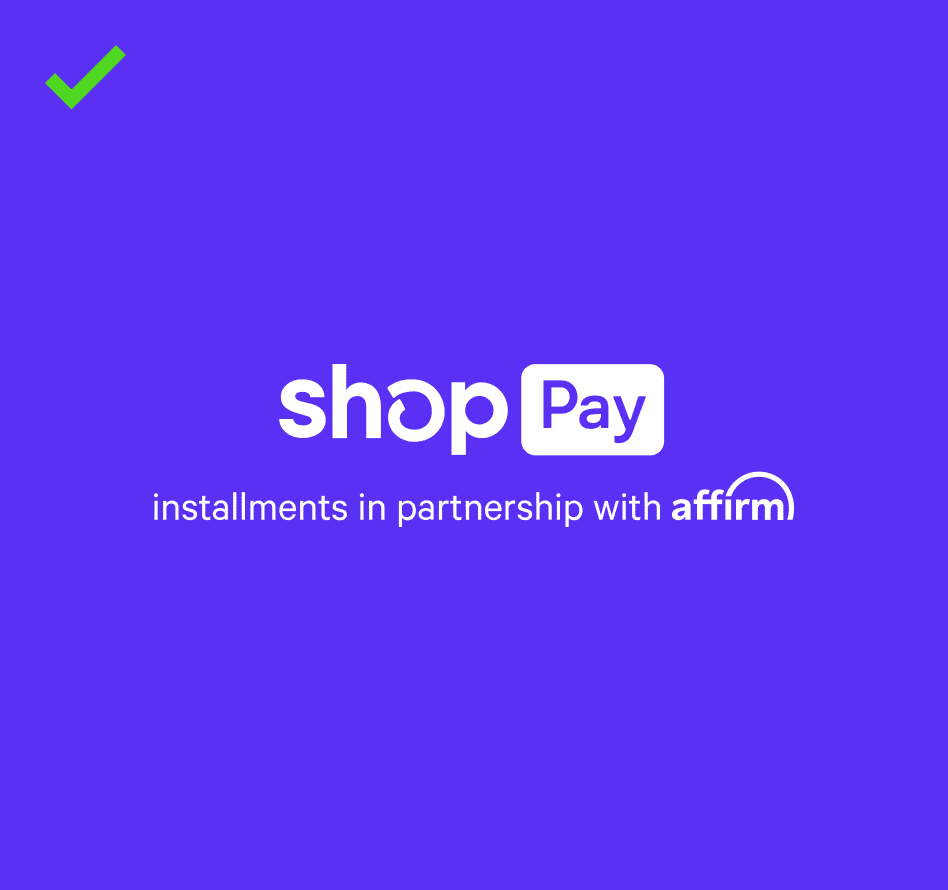 Shop Pay
Shop Pay is a service that allows customers to save their email address, credit card, and shipping and billing information for easier online checkout. It eliminates the hassle of pulling out a credit card every time you want to make a purchase. If you've already opted in to Shop Pay at any Shopify store, you'll know how simple it is to check out. Shop Pay has partnered with Affirm to offer Pay in Four plans for any purchase between $50 to $999, or monthly payment plans with interest for larger purchases between $150 to $17,500. Interest will be charged on the financing options, while the four-payment plans are interest free.
Interest charged: None for four-week plans, up to 36% for longer plans
Other fees: Undisclosed
Maximum amount range: Up to $17,500
Major retailers: More than 300,000 retailers use Shop Pay to expedite checkout.
Credit score impact: It doesn't require a credit check since it's available to those with a credit card, PayPal account, Google Play account or ApplePay account.
Worth mentioning: Almost everyone who has made an online purchase has seen the option for Shop Pay. Shop Pay also offers 1% cash back on all purchases.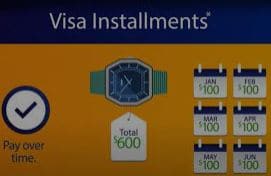 Visa Installments
Visa Installments' goal is to make BNPL more available to Visa cardholders, banks, and merchants worldwide. Visa Installments allows cardholders to use existing Visa cards to enter into payment plans through cooperating retailers without needing to sign up for an additional program.
Interest charged: Undisclosed
Other fees: Undisclosed
Maximum amount range: The spending limit is based on the user's existing credit limit. Purchases go against the available credit limit
Major retailers: There are currently only four retailers — The Room Place, Tire Agent, Awara, and 42nd St. Photo
Credit score impact: It doesn't require a credit check since it's available to those with an existing Visa card
Worth mentioning: It's still in the early stages and has limited availability. The three payment models are pre-purchase (select installments before purchase), during purchase (pay with installments), and post-purchase (can convert a prior transaction into installments)
Other recognizable BNPL names
There are plenty of other BNPL options as well, including Four, Splitit, Perpay and Amazon's own in-house option.
How Buy Now Pay Later works
Buy now, pay later is a type of short-term installment loan that works similar to layaway programs.
BNPL plans are sometimes called "pay-in-four" or "point-of-sale" personal loans. They're similar to layaway plans in many ways. The main difference is that you get the item immediately at checkout rather than waiting for it.
With BNPL, you must make an initial payment — a down-payment — at checkout. You'll see an automatic deduction from your bank account or credit card every two weeks after that. This continues until the entire item is paid off, which usually takes 6 weeks.
Here's an example: If you purchase a new monitor for $500, you'll be charged $125 at checkout or 25%. You'll then get to go home with your purchase. Every two weeks, you'll be charged another $125 for a total of four payments or six weeks. At that point, the balance due will be $0.
Most BNPL plans don't have interest, but some lenders charge an annual percentage rate (APR) of up to 36%. This is higher than the average credit card APR of 20.63%. Some plans also come with late fees ranging from $7 or $8 up to 25% of the purchased item amount.
Finally, many Buy Now Pay Later plans do not have a maximum spending limit. This means you could use one to finance something as small as a $25 UberEats purchase. Then, you could use another one to buy a $5,000+ workstation.
Risks of BNPL services
The Consumer Financial Protection Bureau (CFPB) has recently launched an inquiry into the risks of BNPL services. The most common issues are:
Consumers who use these plans could be banned from making future purchases at that specific store until they catch up on any late payments
Even without interest, late fees quickly add up
Due to automatic withdrawals, bank overdraft fees are common
Defaulting on a BNPL plan could result in any unpaid accounts being sent to collections
Buy now, pay later comes with few consumer protections, especially compared to traditional loans
It's easy to overspend and fall into debt with these plans
Some BNPL companies don't disclose the terms and conditions of their service
Consumer data may be used in behavioral targeting and advertising
Pro tip: If you're ordering items online, it's still better to use your traditional credit card instead of Buy Now Pay Later plans. BNPL doesn't offer the same purchase protections for returns, exchanges and items lost in transit.
Is Buy Now, Pay Later a good option for you? To learn more about the risks involved, watch this video:
Before you commit to a BNPL plan
According to a DebtHammer survey, around 30% of all people who use BNPL struggle to make their payments. Before you commit to one, here's what you should do.
Read the fine print: Always read the fine print in the terms and conditions, even if they're dense or lack clarity. Otherwise, you could end up with surprise late fees, hidden interest, or other issues. This information isn't always readily available at the checkout stand. So, go to the BNPL company's main website and familiarize yourself with the rules of that specific merchant or lender in advance. Check if there are any consequences to defaulting on payments. Also, see what kinds of consumer protections or return policies they offer.
Review your budget: Look over your budget to make sure you have the money to make payments on time. If you don't, or if you're not sure, skip the BNPL for now. Otherwise, you could end up defaulting on the plan or ending up with bigger financial issues down the line.
Establish a repayment plan: Buy now, pay later plans typically require bi-weekly or monthly payments. Before signing up, make sure you know the exact terms, due dates, and amounts of each payment. That way, you can reduce the risk of defaulting or ending up with overdraft fees.
The bottom line
Buy now, pay later plans are a convenient, simple short-term loan that can be used to pay for anything from technology to a quick meal. However, many people who use them wouldn't be able to afford their purchases otherwise.
Before signing up for BNPL, ask yourself how important the item is and if it can wait. If it can't wait, review your budget and make sure you can afford the bi-weekly payments. Also, read the fine print so you're aware of the exact terms and conditions of the plan.
FAQs
Does Walmart offer Buy Now Pay Later?
but can be used for anything from electronics to home goods. Payment plans vary from 3 months to 2 years. Most financed items are eligible for a refund based on Walmart's store policy. You can make payments over at affirm.com or with the mobile app.
Can you use Buy Now Pay Later at Best Buy?
Some BNPL companies, such as Affirm and Zip, work with Best Buy.
Does Buy Now Pay Later have any hidden fees?
Some come with hidden interest, late, or transaction fees. Read the terms and conditions carefully.
What's the difference between Buy Now Pay Later and rent-to-own?
With both, you can get something now and pay over time. Rent-to-own plans often have more flexible repayment plans than BNPL. However, these plans typically come with leasing or rental fees that make them more expensive.