It's a familiar struggle. You need to make an emergency trip home to visit the family, or the car has two damaged tires that have to be replaced, or you need that perfect new pair of shoes you've been eyeing that just went on sale. You don't have the cash to pay, but waiting is simply not an option.
When you're ready to check out, there's a new alternative: Buy now, pay later.
Like an old-fashioned layaway plan, these "pay in four" services like Afterpay, Affirm, Sezzle or Klarna offer shoppers a way to break purchases into smaller payments with no interest charges. But instead of making you wait until the item is paid off, you take your purchases home immediately. Even that lunch order from Uber Eats can be split into four "easy" payments.
But these plans are also fueling America's consumer debt struggles: 32% of Buy Now Pay Later plan users have had to skip paying an essential bill such as rent, utilities or child support in order to make their payments. Even after that, 30% report that they've struggled to make their payments.
The rise of BNPL has been swift: A previous DebtHammer survey found that 66% of Americans planned to use these payment plans to fund their holiday spending. And they did just that: Adobe Analytics data shows that spending across BNPL services was up 422% in November 2021 alone.
And now users are struggling to pay the bills.
March is National Credit Education Month. To mark this, DebtHammer set out to learn how Buy Now Pay Later plans are impacting our finances. We surveyed 1,050 Americans to learn about their experiences.
Key takeaways:
We regret them later: More than 45% of Americans have now signed up for at least one Buy Now Pay Later plan. That's compared to 31% as of April 2021 – a 41% increase in usage over 10 months. Of those who've used the plans, 22% regret their decision, saying they wish they'd never signed up for a plan at all.
We're making several payments at once: More than 50% of respondents have been paying off multiple Buy Now Pay Later plans at one time.
They can lead to tough decisions: 30% of users said they've struggled to make the payments and had to skip paying an essential bill to avoid defaulting on their payment plan.
Additional findings:
They cause us to spend more than we can afford: Without these plans, more than 65% of users said they wouldn't have been able to purchase the items for various reasons.
They cover a variety of different price points: While the highest percentage (17%) said they used payments to purchase an item priced between $101 to $200, plan usage covered a giant range of pricing, as low as $50 up to upwards of $5,000.
They don't just appeal to younger shoppers: Generation X (those born between 1965 to 1980) had the highest usage at 35%, and usage by millennials (born between 1981 and 1996) was 27%. Baby boomers born between 1946 and 1964 aren't far behind at 22%.
We aren't using them for luxury items: BNPL plans are being used to buy practical items like technology (35%), furniture and other home goods (29%), holiday gifts (17%), automotive parts and repairs (10%), health care (6%), and medical bills and groceries and restaurants (5%).
We're paying a price: Though the majority of these plans promise no costs for users, only 52% said their plan was completely free. About 14% paid a flat fee for the service. Another 7% paid late payment fees. About 8% paid interest with an APR of 30% or less, 4% paid an APR higher than 30%, and another 8% said they paid interest but didn't know the interest rate they were charged.
As income rises, usage declines: About 60% of users earn less than $75,000 per year. About 38% said they earn less than $50,000 a year.
Methodology
DebtHammer collected survey responses from a random sample of more than 1,050 adults aged 18 or older via SurveyMonkey and DebtHammer's subscriber list from Feb. 16-21. All respondents live in the United States. Each response was anonymized using a unique user ID.
Of those we surveyed, 56% were female, 42% were male, and 1% identified as either non-binary/other or preferred not to say. About 24% of respondents were aged 18 to 29, 23% were aged 30 to 44, 28% were between ages 45 to 60 and 25% were over the age of 60.
The bottom line
Buy Now Pay Later plans can be an easy way to get the items you need while still saving the money to pay for them, but only if you use them smartly. Otherwise, these can be dangerous tools that only increase long-term financial struggles.
Stick to one plan at a time and always read the fine print before you agree to a plan to ensure that there aren't any hidden extras or fees. If you fall behind, contact the lender to ask about fees and request an extension so you don't end up with a bank account overdraft. And don't take on more than you can afford. These may seem harmless, but if you end up unable to make your payments you could end up doing some serious damage to your credit score.
The professors weigh in
What's the biggest danger consumers face with Buy Now Pay Later plans?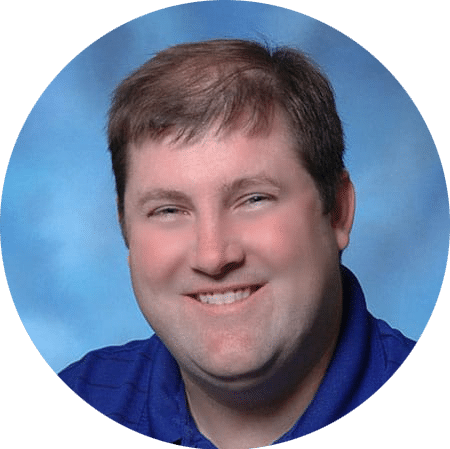 Dr. John Hilston
Professor of Economics/History/Business at Eastern Florida State College
"Buy now" is fun. "Pay later" is much less fun. Some consumers have trouble quantifying (when they "buy now") what the "easy monthly payment" will look like when it's time to pay bills. I like to think that most people have good character and fully intend to meet the payback terms.
---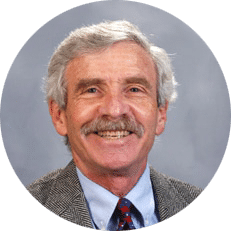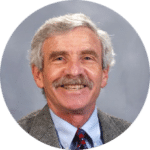 Dr. Lawrence White
Professor, Stern School of Business, New York University

There are lots of potential dangers to Buy Now Pay Later (BNPL) plans:
The consumer may fail to realize/remember these are loans that need to be paid back — just like credit card purchases. If the consumer gets too deep into debt and has difficulty in repaying these loans, he/she may incur late fees/penalties and suffer "hits" to his/her credit score.
The use of the BNPL plan may not help the consumer build his/her credit score if the BNPL offeror is not reporting these (timely) payments to a credit bureau. By contrast, almost all credit card companies report a consumer's payment history to the credit bureaus.
If something goes wrong with the purchase, the BNPL buyer may have little recourse vis-a-vis the seller. By contrast, most credit card plans offer some form of recourse and possibly even refund if there is a problem. And some credit card plans offer explicit warranties and/or insurance.
If the consumer pays more for an item because it is accompanied by a BNPL plan, that may turn out to be an unwise trade-off.
Do you have any advice to offer shoppers who are stuck with multiple Buy Now Pay Later payments that they're struggling to repay?
Dr. Hilston: Contact customer service as soon as possible. Explain the problem and ask if the repayment terms can be modified. Maybe the company would consider a longer term and lower monthly payment? Some companies might be willing to negotiate. After all, it is better for companies to get paid something. Something is (almost) always better than nothing.
---
Dr. White: This is the same advice that I would give to a shopper who is over-extended in credit card debt:
STOP! Put an immediate limit on your BNPL purchases!
Draw up a budget that takes into account your likely income and likely expenditures and make sure that the former exceeds the latter, so that there is room for repaying these debts.
Directly contact the BNPL offerors and negotiate to come up with a repayment plan and to stop any late payment fees/penalties.
Consult with a credit advisor at a credit union or at a non-profit credit-advising service for help with all of the above
---
Do you feel like Buy Now Pay Later plans are changing Americans' shopping habits?
Dr. Hilston: It will probably change some people's habits, but credit cards (another buy now, pay later scenario) are everywhere.
Dr: White: Some of the BNPL plans that do not require credit checks are making it possible for consumers with bad credit or with thin credit files to be able to access installment credit — again, similar to what credit cards allow. In that sense, the BNPL plans are changing/expanding spending habits.