Holiday spending is expected to be robust again this year, whether or not Americans can afford it.
About 50% of shoppers are planning to take on new short-term debt this year during the Christmas season to cover their extra costs, and getting through the season is taking a toll on emotional health, causing depression, crying, compulsive overspending and even suicidal thoughts.
"Going into debt due to holiday spending has major drawbacks for your mental health," said Maryam Kia-Keating, Professor of Clinical Psychology at the University of California, Santa Barbara Department of Counseling, Clinical, and School Psychology.
Table of contents
Kia-Keating says finances play a key role in stress levels.
"When people spend more than they have, or go into debt, their stress multiplies," she said. "Financial stress often increases conflict in family relationships, because of the spending itself when partners don't agree, or because of the sacrifices involved in trying to pay back the debt."
And much like the Nov. 8 election, there's a very tight margin between the number of people who say they'll spend more because they're optimistic after the primaries — 7.58% — compared to 6.21% who say they'll spend less because the outcome has left them more pessimistic.
The National Retail Federation is forecasting that holiday retail sales during November and December will grow between 6% and 8% over last year, to between $942.6 billion and $960.4 billion. And that's after last year's $889.3 billion shattered previous records.
But many families are already struggling with inflation, higher gas prices and day-to-day expenses. The extra costs associated with gift-giving, travel and special meals are expected to bust budgets across the U.S.
How much will families struggle? DebtHammer set out to learn. We surveyed 1,100 Americans to learn more about their holiday spending plans this year.
Here's what we found:
Key takeaways
Americans will end the year in debt: While most said they'll turn to a credit card to help them get through, a third of those credit card users said they won't be able to pay off the bill and will have to carry a balance into 2023. 13% plan to use "Buy Now Pay Later" plans, which require paying an item in four (or sometimes more) installments. Another 8% are planning to use payday loans or title loans, and 7% will use personal loans. Almost 9% will get a paycheck advance from an app like Dave or an employer-sponsored earned wage app like PayActiv. About 3% said they plan to skip paying an essential bill to have extra money to spend on the holidays.
Under pressure: The most wonderful time of the year leads to a lot of stress, anxiety and depression. Just under half of Americans are experiencing some form of anxiety over the approaching season.
Taking a big toll: For those experiencing anxiety or depression, the emotional toll is so extreme that 7% say they have considered suicide or questioned their will to live. About 53% cite constant worry, 31% can't sleep, another 31% have already cried due to holiday stress, 24% experience mood swings, 23% overeat, 23% have stress-purchased items they can't afford and 12% have consumed alcohol. About 15% plan to turn to a lender to ask for help, or to seek financial counseling.
Other findings
There are a few savers: Just 29% said they have enough money to make it through the holiday season without taking on debt. Another 12% have been tucking money aside all year long for gifts, and more than 7% will take on an extra job over the holiday season.
Spending plans haven't changed dramatically: Though the majority of people said they planned to spend less than last year, when asked how much they plan to spend this year and how much they spent last year, the breakdown showed spending actually will be close to the same as 2021 numbers.
Black Friday is for slackers: Almost 58% said they will have already started their holiday shopping by Thanksgiving. Another 19% will start by Black Friday (Nov. 26.) Just 4% will wait until the week before Christmas to start shopping. About 3% will time their shopping this year around Hanukkah on Sunday, Dec. 18.
Making smarter choices: In some happier news, just 21% said they've used a payday loan since March 2020, the official start of the pandemic (though another 6% weren't sure). Last year's DebtHammer survey findings found that 58% had planned to use payday loans to cover 2021 holiday spending.
Inflation's impact: 51% said inflation will change how they celebrate this year. 80% said they plan to spend less or about the same as last year despite higher prices. Just 20% are planning to increase spending.
Paying the price: Of those who plan to spend more, 59% cite higher prices as the reason, with 20% blaming overall higher prices and 9% citing year-over-year increases. 29% will spend more on post-COVID celebrations, 28% will give more gifts, 19% cite plans to travel or higher travel costs, 22% say they're in a better financial position than last year. 11.8% said they'd spend more because they're optimistic about 2023 and 7.58% said they will spend more because they're feeling optimistic after the Nov. 8 election.
Cutting back: Of those who plan to spend less: 43% say their financial position is worse than in 2021. 62% cite inflation and rising prices for the cutbacks. 22% cite travel reduction due to higher travel prices and schedule uncertainties. 9.7% say they're still cutting back due to COVID-19, about 12% are pessimistic about 2023 and 5.1% cite pessimism after the Nov. 8 election.
Gift spending: 63% plan to spend $500 or less on gifts, with more than half of those planning to spend less than $250. 14% plan to spend between $501 to $750, 10% between $751 to $1,000 and 13% plan to spend more than $1,000.
The bottom line
Anytime you turn on the TV from Nov. 1 on, you're inundated with commercials showcasing a "perfect" holiday season, and everyone wants to achieve that perfection. But ask yourself whether one day in December is worth the struggle to pay off several months of debt in the aftermath.
"If you have young children, they can be satisfied with one toy," said Dorothy Kelly, the Robert B. Hardaway, Jr. Lecturer of Personal Finance at the University of Virginia McIntire, "and it does not necessarily have to be brand new. Good quality used (and sometimes unused) toys can often be found at yard sales, Goodwill, Salvation Army, Craigslist, Facebook Marketplace, Nextdoor, etc."
Kelly said that if your children are older, now is the time to start educating them about money and priorities.
Your friends and family will understand if you have to set a strict spending limit on gifts or travel. Be honest with everyone, and look for ways to cut costs and control spending. Search for bargains, look for discounts and search online to see if you can find a lower price on what you need.
It's not always the cost or even the gift that families remember. Often it's the experience that matters.
Kelly described how for years, she sent her son on a holiday scavenger hunt to find his Christmas gift. Though the scavenger hunt took a lot of time to organize, there was zero cost, and her son described it as his favorite thing about Christmas. A colleague was even envious of the family tradition.
"Give the gift of memories," Kelly said. "They are priceless and last decades longer than toys and other gifts."
Methodology
DebtHammer surveyed 1,100 individuals; 135 from DebtHammer's subscriber list from Nov. 4-9 and the remainder through Survey Monkey on Nov. 9-10. All respondents earned less than $250,000 per year. About 52% of respondents were female and 48% were male.
Age group breakdown is as follows:
18-29: 25%
30-44: 23.35%
45-60: 23.55%
60+: 28%
If you need help
If you feel suicidal or need immediate help, 988 will route callers to the National Suicide Prevention Lifeline. If you live in an area where the 988 code hasn't yet been implemented, please call 1-800-SUICIDE for help. The 988 Suicide & Crisis Lifeline is a national network of local crisis centers that provides free and confidential emotional support to people in suicidal crisis or emotional distress 24 hours a day, 7 days a week in the United States. Counselors are committed to improving crisis services and advancing suicide prevention by empowering individuals, advancing professional best practices, and building awareness.
Ask the experts
What's the one piece of advice you'd give to anyone planning to go into debt due to holiday spending?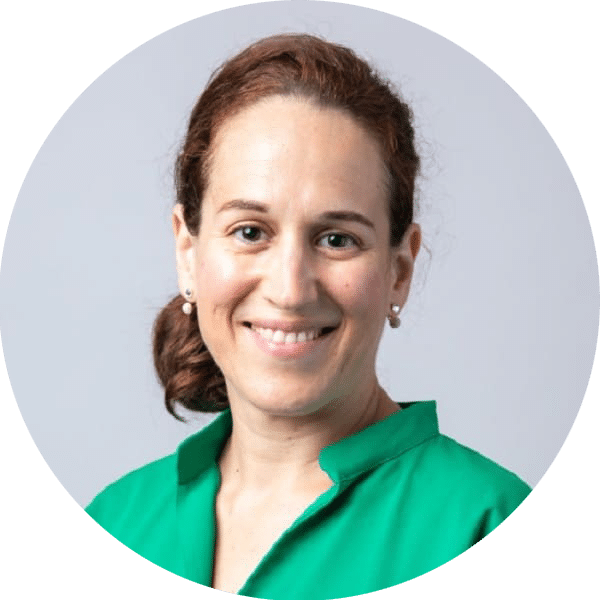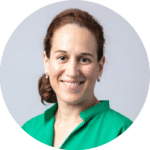 Laura Gonzalez
Associate Professor of Finance, California State University, Long Beach
It is imperative to budget because prices continue rising and debt is becoming increasingly more difficult to pay with rising interest rates. Especially credit card debt because interest rates are very high and minimum monthly payments can lead to living above our means. In addition, unemployment is expected to start rising within a few months.
---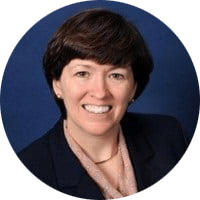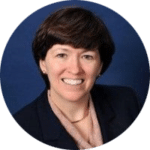 Dorothy Kelly
Personal Finance Lecturer at University of Virginia McIntire School of Commerce
Do not do it. No one who cares about you would want you to go into debt to buy holiday gifts. Your family and friends do not need expensive gifts. They need (and deserve) your love and attention. If money is tight, get creative. Make them gifts. If you are not creative, you can look online for wonderful creative ideas.
If you are not crafty, or are all thumbs, you can give a gift of your time — a coupon book filled with redeemable coupons for a hug, a household chore, a fun baking session, a cooking session, a walk in the park, a singalong, movie night, game night, a home manicure, anything that you and your friends/family enjoy doing together. Your time is your most valuable resource, spend it on them rather than on shopping or worrying about bills.
---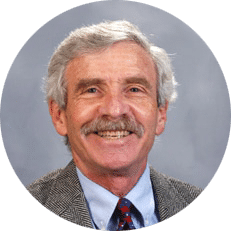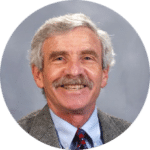 Lawrence White
Professor, Stern School of Business, New York University
Don't! But, if you have to go into debt: Try really hard to keep it under control — keep track of your spending and credit card obligations, etc., and try to look forward and develop a repayment schedule. And as you consider buying gifts, keep remembering: It really is the thought that matters — and not the amount that is spent on a gift.
---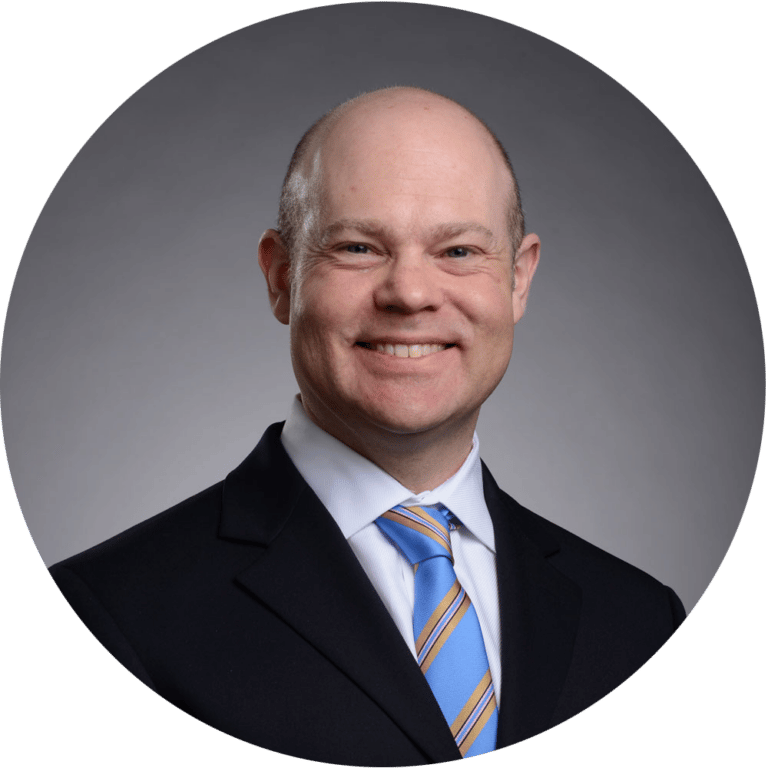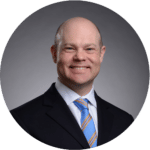 Steven Meyers
Professor in the Department of Psychology at Roosevelt University
People need to consider both finances and psychology when they are looking at the possibility of going into debt due to holiday spending. Both elements are important. On the financial side, people often consider issues such as how much they want to spend, how deep will the created debt be, and what is the rate of interest, and how long will it take to pay off. There are also psychological questions at play as well. These can include: "What does the gift recipient truly need in order to know that I care about them or to make them happy?;" "How much is really enough?;" or "Other than generosity, are there other emotions that are at play that are influencing my gift giving choices?" Sometimes we realize that this emotional side of spending, even if it is buying for others, is more complicated than we believe at first thought. Taking a few moments to think about these psychological aspects may influence the extent to which people incur debt.
What steps, in your opinion, can people take to help them stay on track with budgeting this holiday season?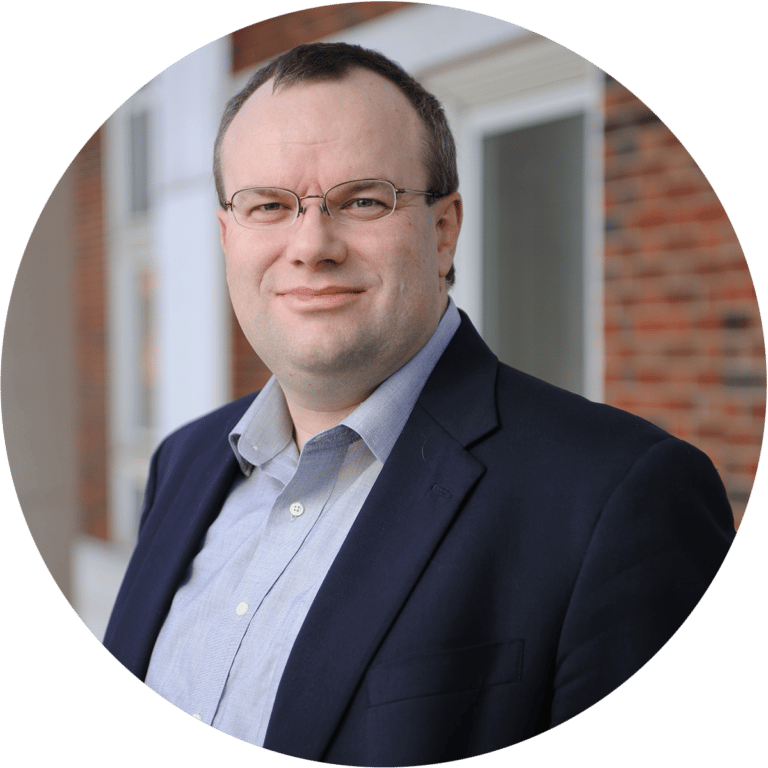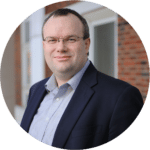 Peter Harms
Associate Professor of Management for the Culverhouse College of Business at the University of Alabama
Have a plan in place before you start. Figure out how much you can afford to spend, your capacity to pay it back, and what the timeline for doing so will look like. With surging interest rates, debt is going to increasingly be a burden to deal with so a planful, balanced approach will serve you best. Holiday shopping tends to disrupt our good intentions when it comes to finances because it can be very emotion-driven since we believe that we're doing something nice for others. But we need to take care of ourselves as well.
---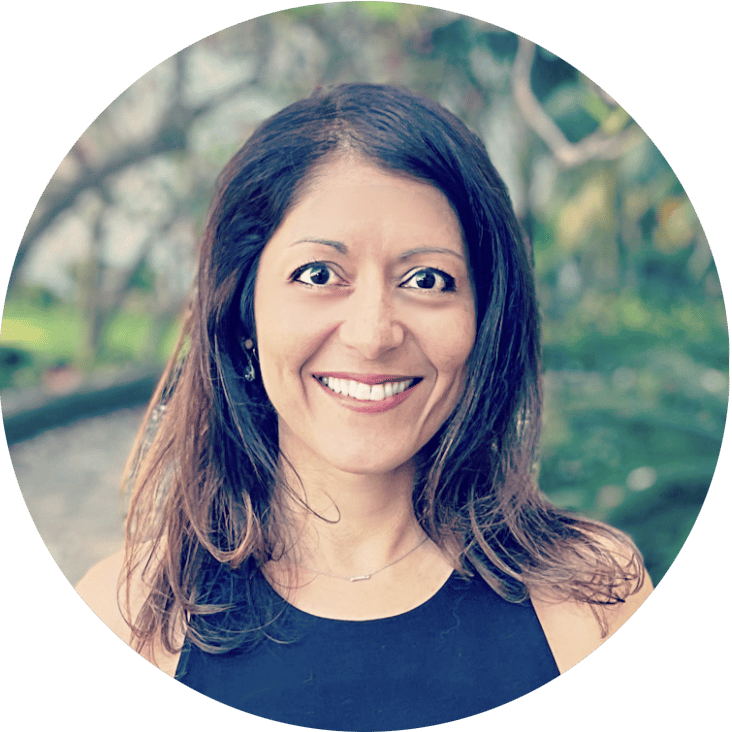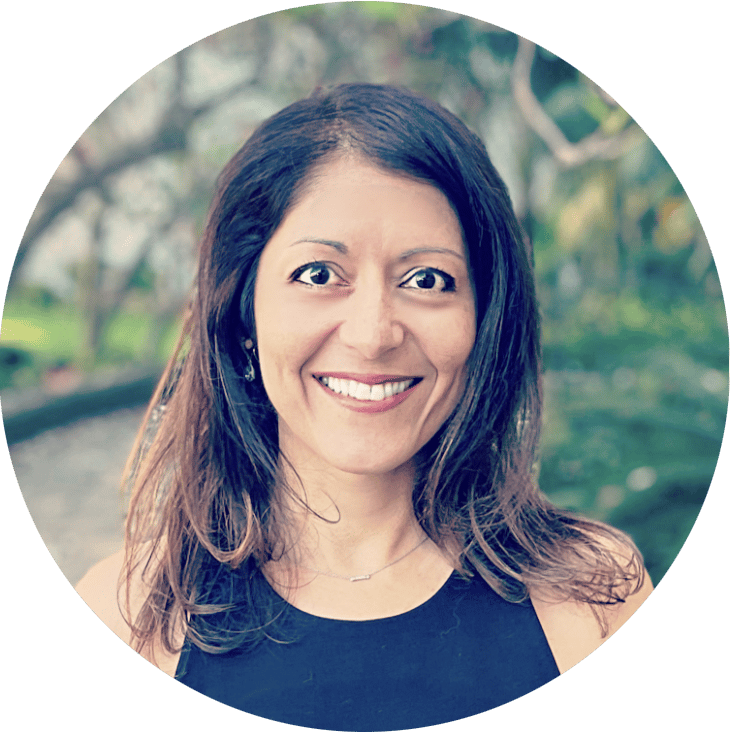 Maryam Kia-Keating
Professor of Clinical Psychology for the UCSB Department of Counseling, Clinical, and School Psychology
Even though giving to loved ones is a positive sentiment, associated with holiday joy and generosity, spending more money than you have is unlikely to be worth it in the end. Not only can it add stress and burden to your own budget in the new year, but it can create tensions, such as creating too much pressure in relationships to purchase expensive, rather than meaningful, gifts. A great way to stay on track is to plan ahead. List the people who you want to gift over the holidays, including loved ones, as well as people who support your family, like teachers, and give yourself a maximum spending budget for each gift. Come up with ideas for gifts that don't have to cost as much but are truly meaningful, like something personalized, or a framed photograph of a cherished memory. Within large families or groups, consider drawing names and each person getting one person a gift, so that everyone receives something but no one is going out of budget. You can make it fun and memorable with a gift-exchange game, creative ways of wrapping gifts, and including time for sharing stories. Think of ways to reuse, recycle, and upcycle gifts to protect our planet.
---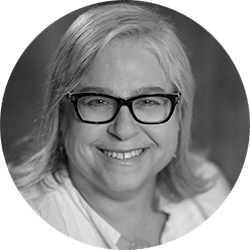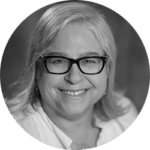 Deborah Cohn
Interim Dean, School of Management, New York Institute of Technology
Planning. It may be a bit late to start saving and putting away a little bit each week but doing that makes the most sense. I understand that you want to express love and connection with your gifts. It's time to make deals with your friends and family that everyone will keep the costs down. Agree on budgets among gift givers. Talk about what everyone can afford to spend and set spending limits. Consider pooling your funds with friends and family and chipping in for gifts. This is made easy with online payment methods such as Venmo. Think creatively. There are gifts you can buy for your friends and family that are within your budget and communicate a positive message. Consider experiences over things, and enjoy time together with your loved ones.
---
Lawrence White: To quote Nike: Just Do It! Set saving goals; write them out, print them, and post them on your refrigerator. If saving is difficult, start small — but start. And take advantage of the automatic saving plans (that are often described in terms such as "Pay Yourself First!") that are offered by many financial institutions.
What's the most important piece of advice you have to help get people started on a savings plan for next year's holiday season?
Maryam Kia-Keating: Find your personal motivation to save. You might have something special you want to purchase, or a place you want to travel. Stay focused on the goals that you are truly excited to work towards and getting started on, and sticking to, a savings plan will be much easier and more fun!
---
Peter Harms: It is easier to save when it is automated. Many employers or banks will have programs that automatically deduct money and put it into investments or special savings accounts before it ever hits your primary accounts. Because it happens before you see it, you are less likely to miss it. And you won't be faced with a decision every month about whether to dedicate your remaining finances to long-term plans or short-term pleasures (which win the debate all too often). It doesn't have to be a lot. If you're new to saving, start with 1%, get used to it, and then gradually increase the percentages over time. Don't put yourself in a situation where you have to raid your savings account to make emergency bill payments.
---
Laura Gonzalez: Every small amount can make a difference so long we are constant. Two or three hundred dollars invested in index funds every month starting in our twenties can prepare us for retirement. Sound investing is not exciting, but it is safe.
---
Steven Meyers: Most behavioral research shows that people can set money aside most easily if they automate the process and do not need to continually re-visit a hard decision. Automated transfers of money into a separate account each month makes saving more likely to occur. Sometimes people need to be cued or reminded about their longer-term goal (e.g., posting a picture of their child opening a holiday gift) in order for them to prioritize it over a competing short-term need.