Spending, supply shortages and shipping delays are key fears for Americans as the 2021 holiday shopping season kicks into high gear.
But just how worried are they? DebtHammer.org set out to learn. We surveyed more than 750 Americans from Oct. 27-Nov. 5 to study how COVID-19, fears of supply shortages and the overall economy are affecting spending plans compared to last year.
Holiday overspending could add up to a lot of debt: In 2020, Americans spent a record $789.4 billion in November and December, an 8.3% gain over 2019.
Here's what we learned about spending plans for 2021:
Key findings
We're spending more than we can afford: Though more than 78% say they have some savings set aside for holiday spending, 58% said they expect to take out a payday loan or other short-term loan to pay for their holiday celebrations, and 66% expect to use a "buy now, pay later" plan like Afterpay, Klarna or Affirm to help spread out their expenses.
Hope is in short supply: More than 80% of those surveyed are worried that supply chain shortages may prevent them from finding the items they want. More than 30% plan to buy fewer items, 23% will give homemade gifts and 18% will gift items they already have on hand.
Will the post office deliver? More than 81% of Americans are worried about higher shipping costs and longer shipping times over the holiday season. More than 85% of those surveyed are making changes to their normal shopping routine, including 23% who plan to transport gifts themselves and 21% who will give fewer gifts to out-of-town friends and relatives.
Tips to control holiday spending
To avoid spending more than you can afford, Dr. Karen Xie, an associate professor of service analytics for the University of Denver's Daniels College of Business, offers the following suggestions:
"Set holiday spending limits. Use that limit to regulate your spending behavior. Sticking to a budget is a good way to stay financially healthy," Dr. Xie says.
And if you're looking for a strategy to get a head start on next year, Dr. Xie offers the following guidelines: "Develop a new-and-improved spending habit. For example, for every dollar you spend on gifts, you could find a way to remove that dollar from your regular spending. What you save can go into your savings account. For next year's holiday season, those cumulated savings can be used to buy presents."
Other findings:
We're stressed about budgets: About 65% said they're anxious or worried about going over budget this year, and of those who are concerned, more than 51% say their stress keeps them awake at night. More than 46% said their biggest fear this year is going over budget, with another 23% fear disappointing the kids.
We're shopping earlier: The lingering pandemic and anticipated supply shortages have consumers buying earlier, a trend that had already started last year. In 2020, consumers spent $5.1 billion just on Thanksgiving Day. More than 62% will have already done some shopping by the time Black Friday rolls around, and another 14% will start on that day.
People are a bit more optimistic: More than 61% of Americans plan to spend slightly more on the holidays this year than last year, citing optimism, better financial situations, and money saved from curtailing holiday travel and celebrations last year. But a comparison of planned 2021 spending with what they spent last year shows only a small increase.
COVID-19 fears are still tough to eradicate: 74% of borrowers said lingering coronavirus fears have changed their 2021 holiday spending plans, with many planning to continue to curtail travel and celebrations, and others citing worse financial conditions and high shipping costs.
Despite shipping worries, many will buy online: About 45% of respondents said they'd shop both locally and online this year. Only 16% plan to shop only in local brick-and-mortar stores, and 38% plan to shop exclusively online. Many plan to shop online to take advantage of free shipping, and plan to have gifts shipped directly to recipients.
Holiday spending by the numbers:
$843.4 billion: The amount Americans are forecast to spend on 2021 retail sales.
$9 billion: The amount Americans spent last year on Black Friday
$4.7 billion: The amount we spent in 2020 on Small Business Saturday
$10.8 billion: The amount of money spent on Cyber Monday 2020.
6.3%: Average rate increase for a USPS Priority Mail package until Dec. 26.
8%: Average rate increase for a USPS First Class package (under 16 oz.) until Dec. 26.
Methodology
DebtHammer collected survey responses from a random sample of more than 750 adults aged 18 or older via Amazon Mechanical Turk (MTurk), Reddit.com and DebtHammer's subscriber list from Oct. 27-Nov. 5. All respondents answered that they lived in the United States. Each response was anonymized using a unique user ID.
Of those we surveyed, 49.93% were female, 48.60% were male, and 1.46% identified as either non-binary/other or preferred not to say. About 56% of respondents were aged 25 to 40, with 27% falling between ages 41 to 56.
The bottom line
Warnings about price increases, supply chain disruptions and slower shipping times are pushing Americans to start shopping earlier this season, but that doesn't mean they're ready to pay for those purchases.
The earlier shopping timetable and lack of savings have many Americans planning to turn to short-term loans, credit cards and buy now, pay later plans to fund their holiday, which means they'll ring in 2022 with a pile of bills and loans to pay off.
The professors weigh in
What's the one piece of advice you'd give to anyone planning to go into debt due to holiday spending?
Don't do it! Debt to help with the purchase of a durable good — e.g., a house, a car, a refrigerator, a washer-dryer — makes good sense, when someone has the expectations that the debt can be repaid. Debt to support spending on non-durables — as is true for much holiday spending — makes much less sense. Instead, find less costly gifts that still convey love and appreciation and/or offer your time (e.g., volunteer to do some babysitting or help with clean-up or…).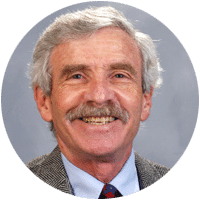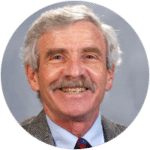 Dr. Lawrence White — Professor, Stern School of Business, New York University
---
Holidays are a time when consumers' emotions greatly shape their purchase decisions and they are thinking about the smiles on the faces of their family and friends when they exchange gifts. However, I would advise consumers to think about their credit card statements and checking account balances in the month of January when they consider making purchases.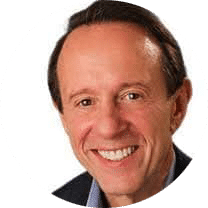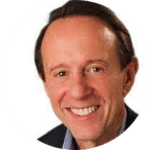 Dr. Larry Chiagouris — Professor of Marketing, Lubin School of Business, Pace University
---
Parents need to remember that the joy of the holiday season is genuine regardless of the size of the pile of presents under the tree. Please don't mortgage your family's future financial stability and take on unsustainable high-interest debt like credit card debt or payday loans to place a few more trinkets or bobbles. There are civic/community programs that can help ensure your family has its needs met during the holiday season.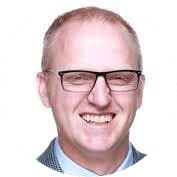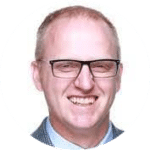 Dr. Luke Dean — CFP(r) Program Director, Utah Valley University
---
I understand the need to give gifts on the holidays. Gift-giving is one way of communicating that you love someone. Depending on who is participating in the gifts, it can also be viewed as an economic transaction. I would suggest thinking clearly about the message you want to send with your gifts, and then find the best way to send that message without spending money that you don't have, or don't expect to have. A lot of loving messages can be conveyed without overspending by getting to know the people you are buying for and just communicating that you love them.

Dr. Deborah Y. Cohn — Interim Dean, School of Management, New York Institute of Technology
---
What steps, in your opinion, can people take to help them stay on track with budgeting this holiday season?
Most people do not have an actual budget plan. The first step then is to create a realistic budget. Once it is created, they then need to keep track of what they planned to spend and what they are actually spending.

Dr. Bradley Stevenson — Associate Professor of Finance, Bellarmine University
---
Keep entertaining simple. Remember, it's about spending time with people, not trying to impress them or live up to a standard. Have a shopping plan. Think about what gifts you want to give before you go to the store or online; this might cut back on impulse buying or other potential overspending. Be careful and alert when shopping online. Again, have an idea of what you want before going to the online store. Resist those "hot deal" pop-ups.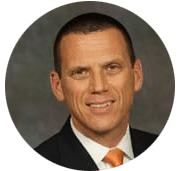 Dr. James Philpot — Associate Professor of Finance and General Business, Missouri State University
---
Consider alternative gifts, such as volunteering or handmade. There is a concept called Mental Accounting in behavioral economics and finance. The idea is simple: You can put a certain amount of money aside for a certain purpose only. In this case, consumers should put aside a "jar" of holiday budget aside and spend it for holiday purchases. When that "jar" is empty, no more purchases! And never ever take the "buy now, pay later" option.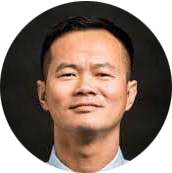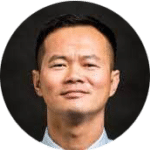 Dr. Leo Chan — Associate Professor of Finance, Utah Valley University
---
It is very important to have a budget and plan in advance so we do not get tempted by the upcoming Thanksgiving sales, for example. With inflation expectations of about 6% by the end of 2021, it is still a time to focus on essentials.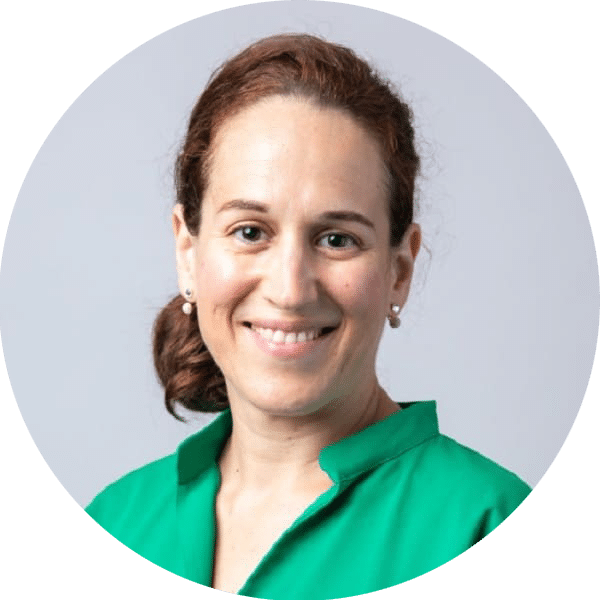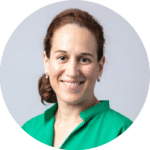 Dr. Laura Gonzalez — Associate Professor of Finance, California State University, Long Beach
---
What's the most important piece of advice you have to help get people started on a savings plan for next year's holiday season?
Setting up a direct deposit to a saving or money market account from a checking account. One can start with any amount – $20, $25, $50 – whatever one is comfortable with – and then adjust it (ideally upwards) accordingly.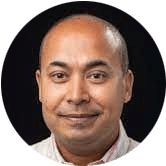 Dr. Neel Das — Professor, Walker College of Business, Appalachian State University
---
Pay yourself first! Place a percentage of your salary in a bank. When the next holiday season arrives, you may be able to accumulate a nice fund.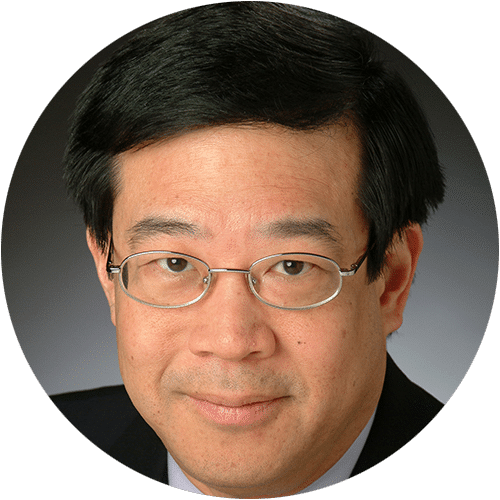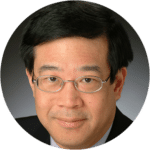 Dr. Ralph Lim — Associate Professor of Finance, Jack Welch College of Business, Sacred Heart University
---
Create a reasonable plan, make a budget, exercise discipline, and make it a habit to regularly save a certain amount of income in a savings account or a money market account. Minor adjustments from one category to another are OK as long as your overall spending is within the total budget.

Dr. Rui Yao — Professor, Personal Financial Planning, Division of Applied Social Sciences, University of Missouri
---
When you ask someone about their favorite holiday memories, it is almost never about a physical gift. Physical gifts are often forgotten. Mostly people remember the love, laughter, and excitement of spending the holidays together. It's the love and joy we feel from time spent together that we remember and cherish throughout the years. The love and joy are priceless.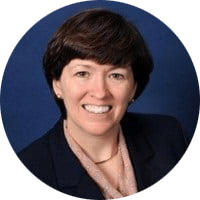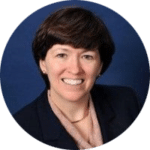 Dorothy Kelly — Personal Finance Lecturer at University of Virginia McIntire School of Commerce
---