The Black Friday sales have already started and it's a tough time of year for anyone struggling to keep their debt under control.
Last year, more than half of Americans said they planned to take on debt to cover their holiday expenses.
This is no surprise, considering that almost half of Americans say they don't have enough savings to cover an unexpected $400 expense, and 5% of that group would face depression or other mental health issues when faced with that type of financial challenge.
You don't need to go into debt to have a memorable holiday season. There are plenty of ways to cut costs while still enjoying the season.
How to get a free Thanksgiving meal
For example, cashback site Ibotta is offering the fixings for a free Thanksgiving meal. You will need to complete 20 Ibotta offers in total (usually by purchasing groceries you already need). Then you upload your receipts and you will unlock a free turkey breast, mashed potatoes, gravy mix, cranberry sauce and cornbread mix. Then head to the store to pick up your free items. As soon as you upload that receipt, Ibotta will credit your account and you can download the money straight to your linked PayPal account.
Here's how to do it:
Complete 16 offers to unlock a free turkey breast.
Upload your receipt to get credit for the offers. That will earn you a free turkey.
Complete four more offers at the store of your choice.
Upload your receipt to unlock the free side dishes.
Go to the store and purchase a qualifying turkey breast, instant potatoes, cranberry sauce, gravy mix and corn muffin mix.
Upload your receipt to Ibotta.
The money you spent will be credited to your Ibotta account within 72 hours.
Request that the money in your account is transferred to your PayPal account.
Depending on where you live, this is $20 to $30 worth of free food.
And when shopping for holiday gifts, always search prices online and use a cashback site like Rakuten or TopCashBack (scan this QR code to sign up: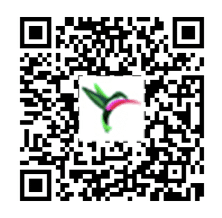 Look for coupons and wait for sales, and if you purchase an item and find that the retailer has lowered the price within the next week or so, it never hurts to contact customer service and ask if the store will price match.
Homemade gifts can also be a good way to cut costs. Provide a homemade meal or some baked goods. For bakers in your family, homemade vanilla extract is inexpensive to make and gift. For about $6-$7, you can make bottles that would cost about $40 retail.
Experts caution that it's not worth taking on long-term debt to buy holiday gifts:
Dr. Peter Harms, Associate Professor of Management for the Culverhouse College of Business at the University of Alabama, offers the following advice:
Have a plan in place before you start. Figure out how much you can afford to spend, your capacity to pay it back, and what the timeline for doing so will look like. With surging interest rates, debt is going to increasingly be a burden to deal with so a planful, balanced approach will serve you best. Holiday shopping tends to disrupt our good intentions when it comes to finances because it can be very emotion-driven since we believe that we're doing something nice for others. But we need to take care of ourselves as well.
And Maryam Kia-Keating, Professor of Clinical Psychology for the UCSB Department of Counseling, Clinical, and School Psychology, advises:
Even though giving to loved ones is a positive sentiment, associated with holiday joy and generosity, spending more money than you have is unlikely to be worth it in the end. Not only can it add stress and burden to your own budget in the new year, but it can create tensions, such as creating too much pressure in relationships to purchase expensive, rather than meaningful, gifts. A great way to stay on track is to plan ahead. List the people who you want to gift over the holidays, including loved ones, as well as people who support your family, like teachers, and give yourself a maximum spending budget for each gift. Come up with ideas for gifts that don't have to cost as much but are truly meaningful, like something personalized, or a framed photograph of a cherished memory. Within large families or groups, consider drawing names and each person getting one person a gift, so that everyone receives something but no one is going out of budget. You can make it fun and memorable with a gift-exchange game, creative ways of wrapping gifts, and including time for sharing stories. Think of ways to reuse, recycle, and upcycle gifts to protect our planet.
Remember that your friends and family members don't want you to go into debt. In many cases, they'll simply be happy for the opportunity to spend time together.
For kids, check local "buy nothing" sites or local sites like NextDoor. People often give away outgrown clothing and toys, and younger kids won't notice the difference.
And you'l start off the new year with far less stress knowing that you won't have to dread the arrival of your credit card bills.
Student loan payments resume
Federal student loan payments resumed last month after a three-year pandemic pause, intensifying holiday financial pressure this year.
The first month of repayments has apparently been plagued by mishaps, including late notices for bills not yet due and incorrect payment amounts, government officials said.
According to the U.S. Department of Education, about 830,000 people reportedly missed their first payment after a loan servicer failed to send timely notices to 2.5 million borrowers.
The Education Department requires 21 days ' notice before the due date, but some borrowers got their bills with just seven days to pay.