Search on Google to learn about cryptocurrency, and the abundance of choices is mind-boggling. Coursera classes, countless YouTube videos, podcasts, articles with titles like "Learn to Trade Crypto" and "Crypto: A Beginner's Guide" and universities offer such course options as Online Blockchain Bootcamp. But how do people know which sources to trust?
According to a recent survey by Pew Research Center, 16% of Americans have used, invested, or traded cryptocurrencies, and of those, 46% said their investments have done worse than expected this summer. That's no surprise.
Crypto has always been volatile, but this has been a particularly cruel summer for the cryptocurrency markets.
Inflation has been surging across the globe, and geopolitical tensions in Europe and Asia continue to strain supply chains and financial systems that are still struggling to recover from the COVID-19 pandemic.
According to survey findings from DebtHammer.org, roughly 40% of Americans say they believe cryptocurrencies will overtake traditional currency and banking within the next 25 years, and they want to try to capitalize on that by buying in while prices are low.
This causes emotions to often run high as investors try to time the market to buy in or sell at critical times. Take, for example, the surge in Dogecoin in the days leading up to the appearance of Technoking (and Dogecoin backer) Elon Musk on Saturday Night Live last spring. The price shot up significantly in the days leading up to his May 8 appearance, then tumbled after Musk made a joke about the coin during the broadcast.
Purchasing trends like this are particularly worrisome when you consider previous DebtHammer.org findings that show that Americans are borrowing money to fund cryptocurrency investments, using credit cards, personal loans, title loans and even payday loans, and 28% of those surveyed said they struggled to pay their other bills – or even defaulted – due to their crypto investing.
Is this a great time to buy in, the worst time or somewhere in-between? It depends on whom you ask.
To learn more about where investors turn for crypto trading tips, DebtHammer researched how Americans learn about cryptocurrency. We surveyed over 1,500 people, asking how they gathered information about cryptocurrencies. Here's what we found:
Key takeaways
YouTube is #1: More than 42% of survey respondents said they get their cryptocurrency investment advice on YouTube. That means the quality of the advice they're getting hinges on the credentials of the person making the video. Another 17% get their investment tips from podcasts.
Websites and blogs are #2: 42% regularly read websites and blogs to keep up with the latest prices and trends. Reddit accounts for another 27%.
Friends and family are #3: 34% count on people they know for insight and tips on the best cryptocurrencies to buy or sell. About 16% watch TV for information, 12% get their information from newspapers and 7% listen to radio broadcasts.
More findings
In the dark: 18% said they aren't familiar at all with the term cryptocurrency or what it means.
Sitting it out: 41% of Americans haven't ever purchased cryptocurrency.
Buying without experience: Of cryptocurrency investors surveyed, 30% said they know a little or next to nothing about cryptocurrencies. About 40% said they know "some." But only about 30% said they know a lot or are experts on the topic.
The big three: The majority of those who purchased crypto put their money on Bitcoin, Ethereum or Dogecoin. A handful said that they don't know what they purchased.
More regulation is wanted: With estimates of the number of coins available for trading ranging from 6,000 to 10,000, and total market capitalization of more than $3 trillion, 67% of survey respondents said cryptocurrencies and platforms need more regulation. About 10% say they've borrowed or loaned through an unregulated cryptocurrency lending platform like Blockfi, Binance, Celsius or Coinloan, and another 6% don't know whether the platform they used is regulated.
Security concerns: 67% say they're worried about security issues with cryptocurrency, including whether they're investments are protected from ransomware.
Too big to fail? Though 40% say they believe cryptocurrencies will overtake traditional currency and banking within the next 25 years, however, many experts disagree with the idea of crypto as the sole global currency.
It's extremely unlikely that decentralized crypto such as Bitcoin will ever play a central role in the global financial system," said David Yermack, Professor of Finance and Business Transformation at New York University's Stern School of Business. "Rather, the blockchain and other technology introduced by crypto are likely to be co-opted by the legacy banks and government institutions to make them more secure and productive."
And Mark Grabowski, associate professor at Adelphi University and author of Cryptocurrencies: A Primer on Digital Money, said that while central bank digital currencies may someday replace traditional currencies such as the dollar and euro, governments will never allow decentralized cryptocurrencies such as bitcoin to become universally accepted across the globe.
"At this point, cryptocurrency is a speculative investment that's more hype than substance," he said.
Before you invest
Before investing a significant amount of money, whether it's from savings or a loan, it's important to study the basics.
"There's nothing wrong with using Twitter and YouTube as educational resources, as long as your sources are experienced and reputable," said Andrew Lokenauth, professor at the University of San Francisco School of Management and founder of Fluent in Finance.
"Twitter and Youtube are customizable streams of information and education," he said. "As an investor, I use Twitter and Youtube to collect up-to-the-minute news about the latest developments, as well as learn basics and fundamentals."
Alex Wang, co-founder and CEO of crypto investment management app Ember Fund, recommends the Crypto 101 podcast.
"You'll get everything from in-depth interviews with leaders in the industry to an intuitive beginner's guide to blockchain," he said.
The podcast is hosted by Bryce Paul and Aaron Malone, who also co-authored "Crypto Revolution."
Books are another good source.
"The best way to learn about cryptocurrency investing is to read," said Güney Özberk, growth expert for Swedish loan broker Enklar.
Özberk recommends starting with The Intelligent Investor by Benjamin Graham.
"It's a classic that's been around for decades, but it contains timeless wisdom," he said.
Zach Larson, co-founder of Pineapple Money, said potential investors need to know the basics of the currency first.
"There are a few key things you should research before investing in crypto," he said.
These include:
"The team behind the project: Look into their backgrounds and see if they have a good track record.
The technology: Make sure you understand how the project works and that it is sound.
The market: Research the current demand for the coin and see if there is potential for growth."
Other key considerations should include whether you're financially prepared to ride out any long-term declines, and would your finances withstand the impact if the company declared bankruptcy and you lost it all?
The bottom line
The rise of social media has provided easy access to information. Potential crypto investors have been capitalizing on that by using sources like YouTube, Reddit and Twitter to get investing advice.
The drawback is that it also leads to a lot of "expert" advice and it's tough to figure out which tips are legitimate. There are a lot of differing opinions out there, but they all agree on one key issue: Do not borrow money to invest in cryptocurrency, particularly if you need to use a high-interest payday loan or installment loan.
Methodology
DebtHammer collected survey responses from a random sample of 1,660 adults aged 18 or older. Of those who responded, 1,332 were via Survey Monkey and 323 were from DebtHammer's subscriber list. Each response was anonymized using a unique user ID and utilized a dual-level qualification system to ensure legitimate responses. Only respondents who had purchased cryptocurrency or considered purchasing cryptocurrency advanced through the remainder of the survey. Of the Survey Monkey subjects, 798 qualified to complete the entire survey. Of the DebtHammer subscribers, 109 fully qualified and 41 of those respondents had previously used payday loans. The survey ran from June 9-16. All respondents reported an annual income of $250,000 or less.
Of those we surveyed, 59% were female and 41% were male. Less than 1% identified as either non-binary/other or preferred not to say. Of respondents, 17% were age 18 to 29, 18% were 30 to 44, 37% age 45 to 60 and 26% were 60+.
Ask the experts
What's the most important piece of guidance you have to offer potential cryptocurrency investors?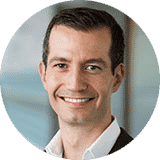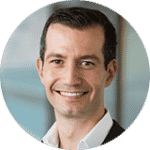 Dr. Cristiano Bellavitis
Assistant Professor of Entrepreneurship at the Whitman School of Management, Syracuse University and co-editor of Venture Capital: An International Journal of Entrepreneurial Finance.
First, understand what you are buying. In many cases investors in cryptocurrency do not really purchase any asset. This can be a digital asset, but it is important that you have some sort of exclusivity and that this right is valuable. In many cases so far, investors buy the "right to play", for example like a casino chip, but they actually don't own the casino (the valuable asset). Of course, you might be talking about an exclusive casino and players are eager to play and will overpay for the chip, but the real value resides in the casino itself. Second, these investments are very risky and have limited ownership rights and legal protection. Therefore, I would discourage anyone to invest a sizable portion of their wealth, especially if they need income from these investments to sustain their lifestyle (e.g. pensioners).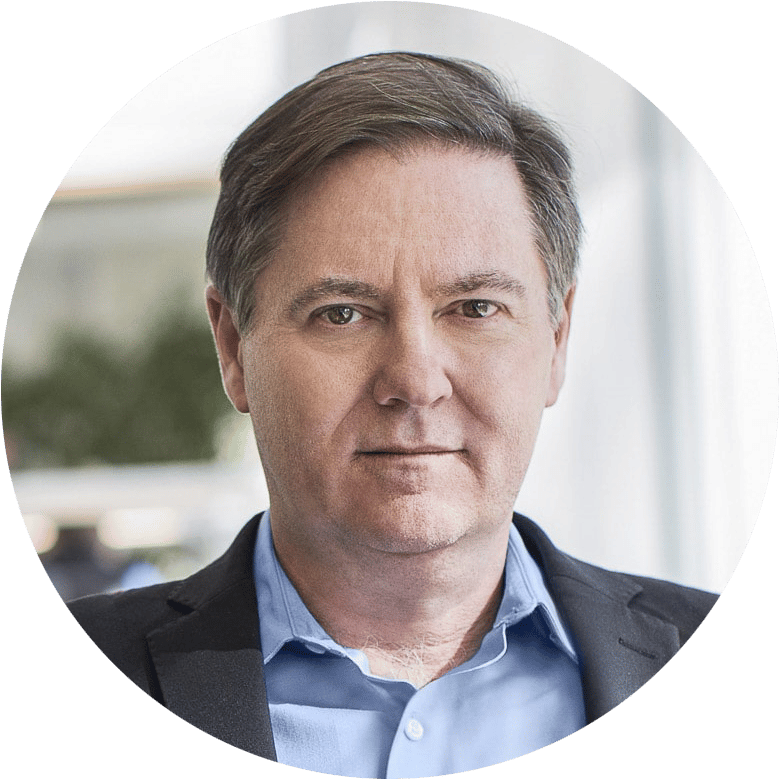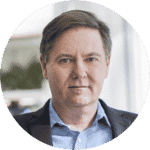 Dr. Campbell Harvey
Professor of Finance at the Fuqua School of Business, Duke University and a Research Associate of the National Bureau of Economic Research in Cambridge, Massachusetts
That is easy. The number one rule in investment is to understand what you are investing in. Investing because your neighbor's friend thinks this token is hot – is not good enough. The answer is in my most recent paper.
---
In the future, do you think cryptocurrency will overtake bills and coins as the primary global currency?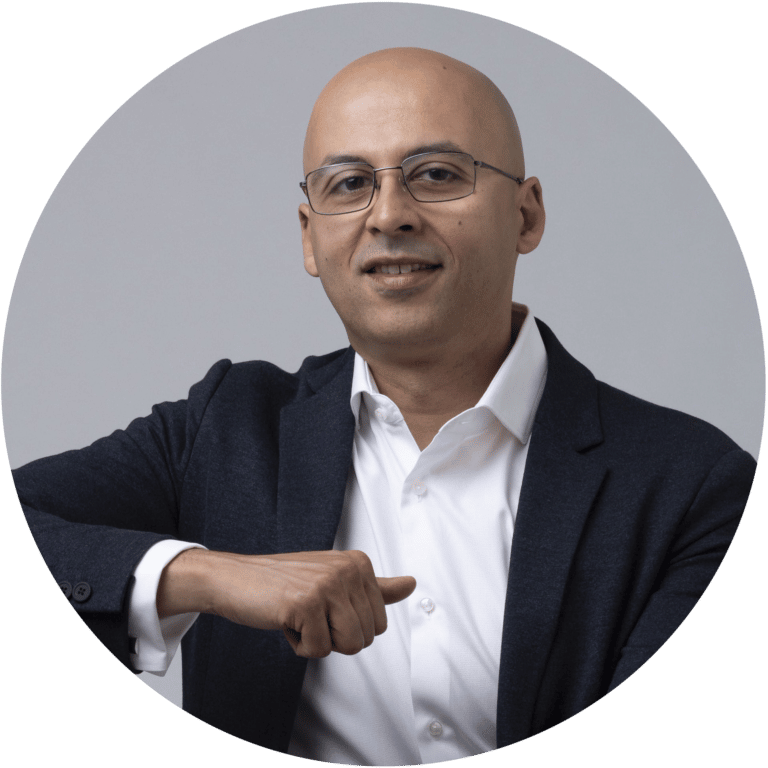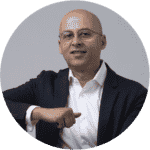 Omid Malekan
Adjunct Professor at Columbia Business School and author of Re-Architecting Trust: The Curse of History and the Crypto Cure for Money, Markets, and Platforms

I do believe that it's inevitable that digital currencies will replace bills and coins. Physical cash already makes a small percentage of the money in existence in most countries as most people rely on things like bank accounts or electronic payment solutions. Online shopping and the pandemic have increased this trend. The question then is what form the digital currencies of the future will take. Will they be native cryptocoins such as Bitcoin which are issued and controlled by a protocol or digitized versions of fiat currency like the digital euro being talked about by the European Central bank? It's too early to say for certain, but as I argue in my new book … the most likely outcome is both.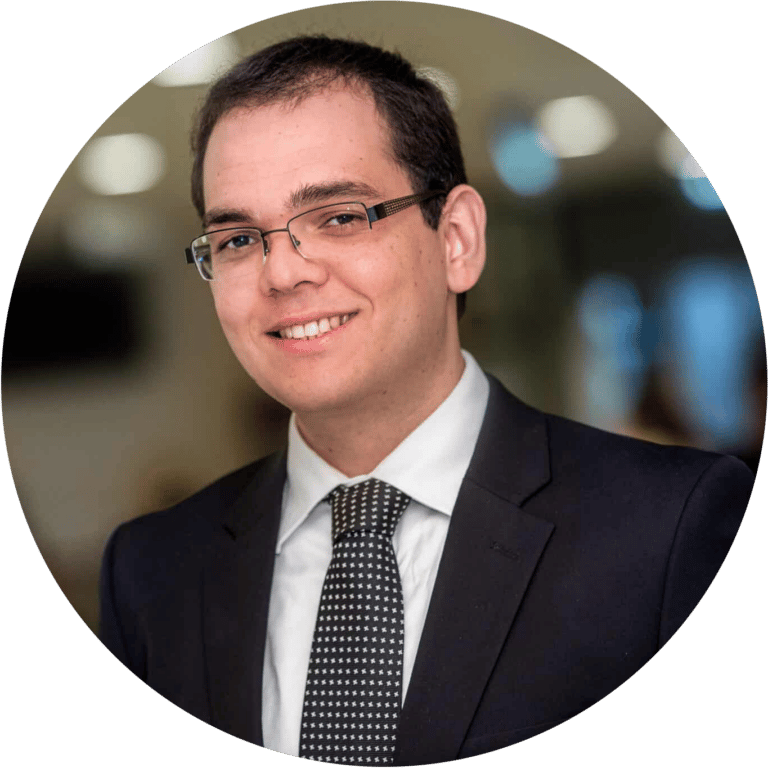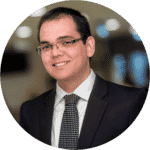 Dr. Arthur Carvalho
Associate Professor of Information Systems and Analytics, Farmer School of Business, Miami University
Cryptocurrencies and stablecoins are tremendous assets when it comes to removing business friction related to cross-border payments. However, at the same time, they come with problems that make them less desirable as a global currency, such as facilitating money laundering due to their anonymous nature and the lack of know-your-customer compliance. Moreover, having their own sovereign currencies enables governments to control the supply of money, which can help to, among other things, fight inflation. As such, I do not believe that too many countries will replace their sovereign currencies with cryptocurrencies.
Finally, there is power in having a currency used globally. For example, the United States can more easily enforce sanctions due to dollar-denominated oil and gas contracts. Therefore, my negative perspective is that strong regulations against cryptocurrencies might become a reality in case they start to seriously affect the hegemony of other global currencies.
---
What's the most important piece of guidance you have to offer potential cryptocurrency investors?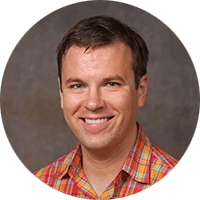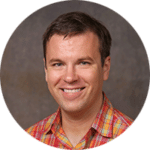 Mark Grabowski
Associate Professor at Adelphi University and author of Cryptocurrencies: A Primer on Digital Money.


How do you know if you've gotten yourself in too deep? If you're losing sleep over an investment or constantly and compulsively following the financial news over an investment, you probably have taken on too much risk.
Dr. Carvalho: Only invest what you can afford to lose. I cannot emphasize enough how risky cryptocurrencies and related assets are as investments. One has to just look at the recent spectacular collapse of a stablecoin called UST, which resulted in over $40 billion in losses. There have been reports of investors losing their life savings after that happened. So again, one should never invest more than one can afford to lose, and definitely not your life savings.
Recommended cryptocurrency resources
Jonathan Merry, director of CryptoMonday, suggests the following sites:
CryptoCoinsNews: Just as the name implies, the primary goal of this website is to inform visitors on the latest developments in their preferred cryptocurrencies. The website, often known as CCN, provides news on all significant developments involving prominent cryptocurrencies such as Bitcoin, Litecoin, and Ethereum.
Blockonomi: The website is definitely worth seeing, especially if you are brand-new to the blockchain sector and want to fully immerse yourself before you start investing. Here, you will find in-depth but simple-to-read information and tutorials on cryptocurrencies, along with the top coins to buy or sell and the top trading exchanges to sign up with.
David Veksler, managing partner of cryptocurrency hedge fund Vellum Capital, recommends reading The Bitcoin Standard by Saifedean Ammous.
"It presents the WHY of Bitcoin, which is more important than understanding the technical details or investment strategy," he said.
Sudhir Katwani, founder of crypto media company The Money Mongers, recommends:
Binance Academy: It has enough good material related to cryptocurrencies and investing, which a beginner can go through to get an idea about the industry.
CoinGecko: This is sort of a database of cryptocurrencies, where you can find information about prices, charts, market cap, fluctuations and more.
Kosher Plug, the founder of WGMI Media, suggests the following YouTube channels and websites:
https://www.youtube.com/c/FUDTV
https://www.youtube.com/c/AlexBeckersChannel
https://www.youtube.com/c/TheBitcoinExpress
https://decrypt.co/
https://cointelegraph.com/
https://www.coindesk.com/