As kids head back to school this year, parents are facing one particularly big challenge: fear.
On May 24, 2022, 18-year-old Salvador Ramos fatally shot 19 students and two teachers at Robb Elementary in Uvalde, Texas, and headlines are still swirling about the police response that day, leaving parents and students a bit wary and insecure.
Though violent deaths and mass shootings at schools are rare and tragic, it's hard not to worry about the worst case.
Compounding concerns, COVID-19 is once again surging in some parts of the country, Americans are facing 41-year inflationary highs and some store shelves are empty.
Thanks to a combination of these factors, more than 85% of parents said they're at least slightly worried about school safety this year, with 33% saying they're moderately worried and 27% saying they are very worried. And the kids are worried, too: About 55% of students have expressed fears about going to school. Of those worried, 22% are in elementary school, 21% are in middle school and 11% are in high school.
In an effort to assuage these fears, parents are taking on additional debt to buy items intended to try to keep their children safer at school, such as clear backpacks, hand sanitizer and face masks. It's an expense many families can't afford. More than 23% of those surveyed said they simply don't have enough money to buy any school supplies at all this year.
"There is a lot of pressure on students to have "good supplies," says Janet Ecochardt, a certified teacher with 16 years of classroom experience who also runs fishyrobb.com, a website that focuses on teaching ideas and classroom resources. "They compare backpacks, pencil pouches, everything. I've even had students who were made fun of for having the "bad crayons.'"
How many people will end up in debt to cover back-to-school expenses? DebtHammer.org set out to learn. We surveyed more than 850 Americans to learn about their plans. Here's what we found.
Key takeaways
A lot to fear: Of parents' fears, the possibility of a mass shooting tops the list at 60% with COVID-19 second at 54%. Other fears include bullying (23%), fighting and other on-campus violence (39%) and fire (12%). Other fears cited (less than 1% each) include Monkeypox transmission and the teaching of Critical Race Theory.
There's a lot of financial uncertainty: 34% of respondents said they don't have the money to foot the bill for school supplies. Taking on credit card debt and using buy now pay later plans leads the way to cover the expense, while 2% said they'd skip paying another bill. Others said they'll need to use personal loans, payday loans, borrow money through a cash advance app like Dave, take on a side job or even refinance a mortgage to come up with the cash. Others will turn to community events, local charities and churches or the school to cover the items' cost.
We may not be budgeting enough: While the National Retail Federation estimates that families with school children will spend an average of $864, or $15 more than last year, more than 51% of survey respondents said they're planning to spend less than $200 per child, and only 9% say they're planning to spend more than $500 per child.
Other findings
Higher prices: A whopping 91% of parents expect to spend at least the same amount of money they spent last year on back to school items, with 34% planning to spend slightly more and about 25% planning to spend significantly more.
Mandatory purchases: 74% of parents said the school provides a list of mandatory school supplies that need to be purchased, while another 10% were unsure of whether they needed to buy items on a provided list. Of that group, 21% said the items on the list totaled $100 or more per child.
School shopping lists are unpopular: Despite the mandatory shopping lists, 68% of parents say basic school supplies like pencils, notebooks, crayons, markers and rulers should be provided by the school.
Best-dressed: Shoes (60%), clothing (58%), uniform and other dress-code mandated items (33%) and backpacks (56%) top the list of planned purchases not on a school-mandated list. About 53% will buy assorted classroom supplies that are not on the school-mandated list, 22% will buy specialty athletic gear and 21% plan to buy computers or other tech items. More than 4% of parents said they cannot afford to purchase any items at all.
Teachers pay: More than 59% said teachers at their child's school use their own money to supplement school supply lists, while another 25% said they aren't sure. And it isn't limited to public schools. More than 63% of parents whose children attend private school said the teacher shells out some personal cash for supplies. Some teachers have even created Amazon wish lists to help stock their classrooms.
Not all are heading back: 68% of parents surveyed said their kids' public school will be 100% in-person this year, 16% said their school is adopting an in-person/remote hybrid, and 13% said their schools would be 100% remote. The rest of the students attend either a charter school, web-based charter school, a vocational/technical school, private school or are homeschooled.
Methodology
DebtHammer collected survey responses from a random sample of more than 850 adults aged 18 or older via SurveyMonkey from Aug. 2-3. All respondents live in the United States. Each response was anonymized using a unique user ID.
Of those surveyed, all reported income of $200,000 or less, 53% were female and 47% were male. About 22% of respondents were aged 18 to 29, 26% were aged 30 to 44, 29% were between ages 45 to 60 and 23% were over the age of 60. Roughly 83% of respondents said their kids attend some form of public school, while 17% said their children attend private school or are homeschooled.
The bottom line
After a summer of scary headlines, kids – particularly younger ones – are worried about going back to school, and parents are also a bit insecure about student safety. Compounded with soaring inflation and supply chain concerns, many will end up having to go into debt to cover the basic necessities required by schools and classrooms.
If you can't afford school supplies, there are plenty of local resources that may be able to help. Check out this list of eight ways to get free school supplies.
To economize, "consider reaching out to local social youth non-profits, local city hall, your state department of education and even the U.S. Department Of Education to learn of grants and other funding sources, which may defray the cost of accessing school supplies," suggests Dr. Ronnie Gladden, a professor at Cincinnati State University. Gladden also suggests taking advantage of discount days offered by major retailers and being on the lookout for used items.
If you don't have children or your kids are out of school, consider donating a few items to a local school supplies drive to help out a local family in need. Most grocery stores accept collections on-site, or you can contact your local Parent-Teacher Organization for information on how to help.
Savings tips
Julie Cole, co-founder of specialty retailer Mabel's Labels and author of Like a Mother: Birthing Businesses, Babies, and a Life Beyond Labels, offers the following tips to save on school gear:
Buy only what you need: Save your money and only purchase what the teacher requests.
Bundle and buy in bulk: Go in with other friends and family, purchase school supplies from wholesale stores, and share the bundle amongst everyone.
Wait it out: If you can wait, September has terrific sales on new clothing and school supplies after the school rush.
Buy second-hand: It's more cost-effective and way better for the environment! This tip works best for younger kids who aren't so picky with what they wear.
And here are some additional tips from Daniella Layton at Brighterly:
According to the National Center for Education Statistics, over 94% of educators in the United States spend about $500 a year on classroom materials. When these children lack the mandatory school supplies, they get discouraged and lose the zeal to learn.
Before making a purchase, list the supplies the kid already has. Your child's old supplies may just be good enough to use during the next school year.
Check around for discounts and stores with clearance sales and school supplies coupons from Target.
Invest in high-quality backpacks since your kids will use them all year long.
Leave your children at home while you go back-to-school shopping to help alleviate some of the pressure.
The experts weigh in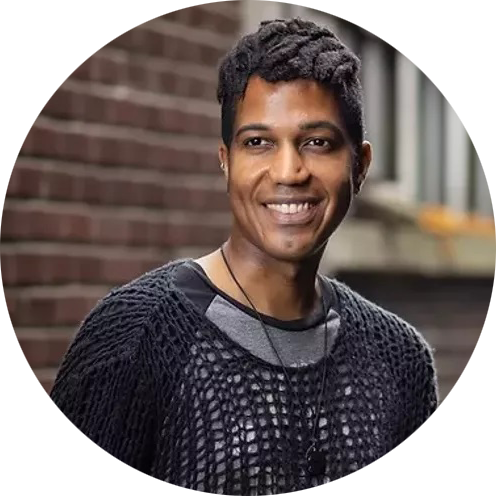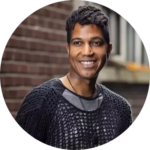 Dr. Ronnie Gladden
Professor at Cincinnati State University and author of White Girl Within
"With the increasing prevalence of hostility, violence, and shootings in society and reflected through the media — it is little wonder that many parents have fears with regard to their childrens' safety at school during the upcoming academic year.
Nevertheless, this is an opportunity for parents and guardians to review the communication patterns they have with their kids. Parents need to devise a plan that allows for immediate access to their children. Develop code words and maybe even hand signals and gestures that can ensure safety."
---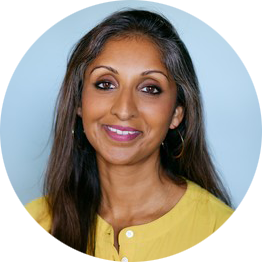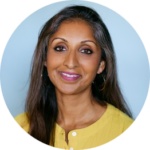 Sonali Rajan
Associate Professor of Health Education, Department of Health and Behavior Studies, Teachers College, Columbia University.
"We need policies that don't place our children at such heightened risk (e.g. policies to meaningfully prevent COVID transmission, that reduce the likelihood of gun violence, etc)."
---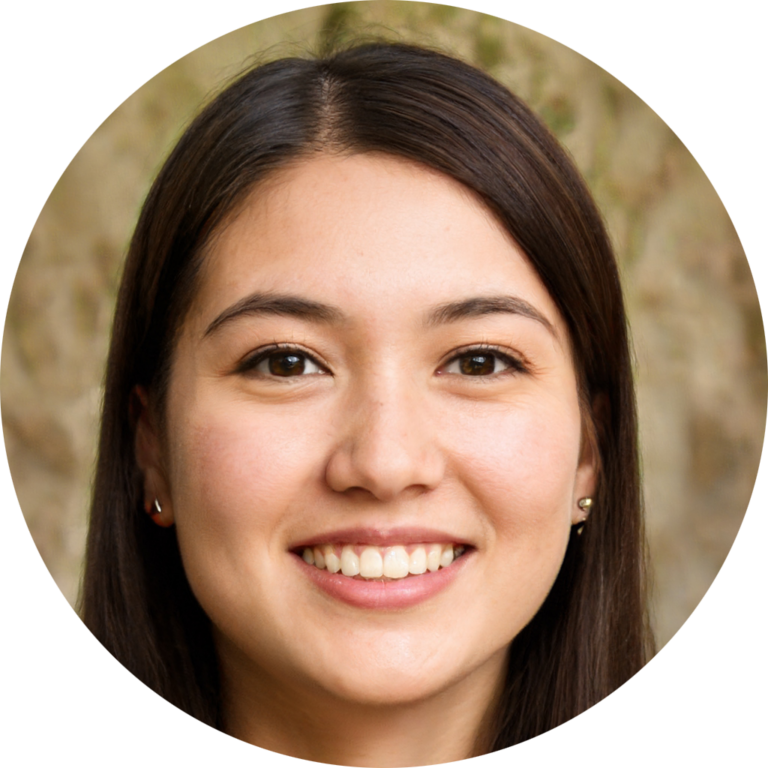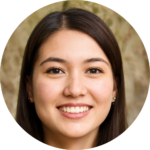 Elena Zimmerman
Former teacher who currently writes for Love & Lavender
"Frankly, I find it surprising this figure is not 100%. Shootings like Uvalde and Sandy Hook are not normal. Period. End of discussion. The fact that the U.S. has had two of these types of shootings in it's history ever is deeply troubling and it is difficult to find another first-world country that has any vaguely comparable incidents in the last 100 years."
---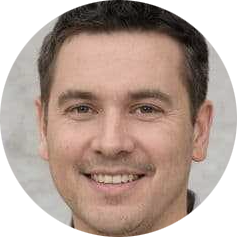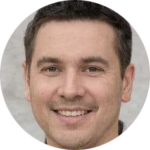 John Brown
Financial Analyst and Contributor at GetCash.com
"Many schools have programs that help low-income families afford school supplies. If your child attends a public school, contact the school district office to see what options are available. Some districts have supply drives or provide vouchers that can be used to purchase supplies from participating stores. Private schools may also have programs in place to help families in need. Contact the school administration to see what assistance is available."
---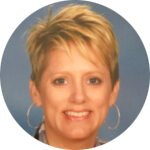 Janet Ecochardt
Certified teacher in Florida with 16 years in the classroom and owner of fishyrobb.com (teaching ideas and classroom resources).
"I have always paid for school supplies out of my own pocket. I really don't know any teachers who don't. In my school district, we receive around $100 in supply money for the year. That is for anything we need including school supplies that students use but don't bring in themselves. By law, students are entitled to a free public education. So schools can say supplies are mandatory, but in reality, if the students don't bring them, the teacher ends up buying them. $100 isn't nearly enough. I usually spend between $500-800 per year and most of that is not tax deductible."