A lot of us have been there. You spend hours combing websites looking for the perfect vacation rental that's also within your budget. You comb through pictures, look up addresses and research neighborhoods and amenities. You finally found the perfect unit, the host says pets are allowed and parking is provided – and then you click "reserve."
Suddenly the price seems a lot higher. Then you look more closely. Cleaning fees, hospitality fees, pet fees, parking fees and tax aren't always disclosed in the "per night" rate. And suddenly your affordable rental has soared out of your budget.
In at least one case reported by the Wall Street Journal, the cleaning fee for a one-night stay was higher than the nightly rate.
Complaints on social media about the pricing structure became so prevalent that one of the most popular services, Airbnb, changed the way it displays pricing.
And then there are the host requirements: One vacationer tells a story of his stay in Panama, where the host had posted a rule stating "no AC in the room when you're not there." When the guest left the room to use the bathroom, the host removed the breaker for the AC and refused to return it because the guest hadn't turned it off for the two minutes he was gone.
More than three-quarters of Americans have now used at least one short-term vacation rental service like Airbnb, VRBO or Vacasa.
Table of Contents
Jan. 31 is National Plan for Vacation Day. And what better time to plan? As winter lingers, many are fantasizing about spring and summer getaways. But are vacation rentals as popular as they used to be? To learn, DebtHammer.org surveyed more than 1,000 Americans about their vacation rental experiences.
Here's what we found.
Key takeaways
Just under half have experienced at least one problem: Almost 18% said they felt unsafe or frightened during their stay. About 12% found hidden cameras. Another 31% said that when they arrived, the unit was not as described.
Issues checking in due to pet policies (20%), inability to check in (20%) and inability to reach the host (18%) were also major complaints, along with parking problems and maintenance issues.
Checking out can be a chore: 66% of residents were asked to complete chores before check-out.
Of those who were asked to complete various tasks, 53% said they were asked to perform light housekeeping like stripping the beds or running the dishwasher. 21% were asked to do between 15-30 minutes worth of work, 18% were asked to do between 30-60 minutes worth of chores and 7% said they were asked to spend more than an hour on tasks, including time-consuming chores like running an entire washing and drying cycle, then folding the sheets and towels and putting them away, and running a full dishwasher cycle and unloading the dishwasher.
Price uncertainty: 54% said they selected a property and started the booking process, then found that the price was significantly higher than the cited per-night rate. Of that group, 41% said the final total was more than 26% higher than anticipated based on the per-night rate. More than 54% ended up not booking. About 20% chose to book it anyway, despite the extra cost.
More findings
Cleaning up on cleaning fees? About 73% were charged an additional cleaning fee on top of the per-night rate. Of those, 26% paid less than $50 per stay. About 40% paid between $50 to $100 per stay, 23% paid between $100 and $150 and 12% paid more than $150.
Cleaning isn't the only extra fee: Of people who paid a cleaning fee, 28% said they were also charged an additional fee on top of that. Of those people, 38% said it was a pet fee, 34% paid a fee for missing items after checkout and 29% were charged for damaged items.
The owners can be the problem: 21% had issues with owners being unresponsive overall, with 11% saying they never heard from the owner again after getting a door code and about 10% saying the owner outsourced the work to a third party or rental office. About 77% said they were satisfied with the property owners, who provided contact information (51%), actively fixed a problem (14%) or checked in personally (12%).
36% stay for one or two nights; 47% between three and seven nights and 16% stay for a week or more
They aren't always cheaper than hotels: About 59% paid between $100 to $200 per night. 14% paid between $200 and $250, 14% paid less than $100 and 13% paid more than $250. The average rate for a hotel room in the U.S. is $125 per night.
The stays don't usually involve large groups: Most guests were parties of two (26%) or four (24%). Singles accounted for just 6% of stays.
18% were parties of six or more guests.
Most vacation-rental users are looking for a bit of extra space: Medium homes between 1000-2000 square feet are the most popular rental option at 19%. Two-bedroom apartments are the second most popular choice, with 17% of guests choosing them. One-bedroom apartments (11%), studio apartments (9%) and large homes (9%) round out the top five choices.
Cancellations can be complicated: 41% have had to cancel at least one stay. Of those who have had to cancel, 42% were refunded with no issue. Another 16% were given a booking credit equivalent to what they'd paid. 15% got nothing back and 14% got their money back thanks to travel insurance or insurance provided through a credit card.
The host can cancel without a reason: About 18% said their reservation was canceled by the host. Of the reservations canceled by the host, 45% were given a reason, 25% were not given a reason and 30% said the service found them a new rental at no additional cost.
Family vacations (47%) are the top reason most guests choose vacation rentals over hotels. Casual overnight trips are second (23%). Family emergencies, holiday visits and work trips round out the top 5 reasons.
Lower cost (15%) is the top overall reason people choose vacation rentals. The other most popular reasons are large groups (14%), kitchens (12%), loyalty to Airbnb (11%) and limited hotel options (8%).
Of past vacation rental service users, 51% said they will continue to use the services, while 20% say they aren't sure, and 3.5% said they will only stay at hotels/motels in the future. Others said they'll only use them in specific situations, including:
If all fees are disclosed before checkout (7%)
If they have a credit (2%)
If there are limited hotel options (3%)
To stay in places in unique areas, like a rural cabin or beach condo (3%)
If there are unique amenities like a private pool (2%)
If the price is significantly lower than a hotel (6%)
If they're traveling with pets (1%)
The bottom line
Though there are some definite benefits to short-term vacation rentals — particularly if you're traveling with kids, pets or a large group — there are also some definite disadvantages that include unclear terms and a system that grants a lot of power to the host.
Vacationers need to weigh whether they're willing to foot the bill for cleaning fees, and whether they're willing to sacrifice precious vacation hours to completing various chores at checkout.
And if you're hit with an unexpected fee after your stay, your options to fight it will be limited.
Methodology
DebtHammer surveyed 1,075 Americans from December 28-30 through Survey Monkey to ask their opinions on short-term vacation rentals. Of the respondents, 21% were ages 18-29; 31% were 30-44; 32% were 45-60 and 16% were 61 or older.
Real-world vacation rental experiences
Upon arrival, we were greeted by the owner, who seemed very friendly and welcoming. However, as the week went on, we realized that the owner had some very unrealistic expectations. She expected us to keep the house spotless at all times and would often drop by unannounced to check on the home's cleanliness. This was very disruptive and made it difficult for us to relax and enjoy our vacation. In addition to the frequent cleanliness checks, the owner also expected us to complete several unusual chores during our stay. These included washing the windows, raking the leaves in the yard, and even painting the deck. These chores were very time-consuming and took away from our vacation time. To make matters worse, we needed several essential items, such as towels and basic kitchen supplies. When we asked the owner for these items, she seemed annoyed and told us we should have brought our own. — Eric Peterson, founder of thesavvycampers.com
On AirBnb we booked a one-month farm stay in San Felix, Colombia. The listing said it was a private home on a farm. It wasn't. The owner of the farmhouse moved out of her home, and into a small room with access from the house and outside. We could literally hear her, watching TV, showering, and talking on the phone. She also has two foul-tempered geese that would chase us around the property when we left the house, and a dog that would stand at the window, confused, and bark at us non-stop because we were living in its house. She then left for a long weekend and had us watch the dog, her cat, and feed her crazy geese. Longest. Month. Ever. — Paul and Natasha, nomadic-af.com
We arrived at a home in Key Largo (that was attached to the owner's home) and found no linens in the entire house. No sheets, no towels, etc. When we contacted the owner, she told us there was a blurb in the housing manual about needing prior request for linens, otherwise it was assumed you would bring your own. There was in fact a small section in the large pdf of directions that vaguely said "if you will be needing linens, please let us know." However, it was not listed in the welcome e-mails, on the posting itself, or even inside the home. Since we had no requested them before arrival, the owner could not provide us with any because she was out of town. So we ended up having to go to a local store to buy sheets and towels. — Brianna Knight, thirdrowadventures.com
The professors weigh in
Why are vacation rentals so popular?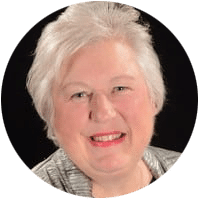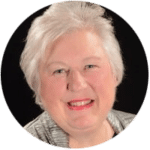 Colleen Kirk
Associate Professor of Marketing, New York Institute of Technology
Colleen Kirk: In my consumer behavior research, I study psychological ownership, or the feeling that something is "mine," even when it may be legally owned by someone else. One of the fundamental motivations for ownership — even just psychological ownership — is to gain the comfort and security of having a place. A vacation rental, compared with a hotel room, for example, provides more opportunities to use and customize a space, such as by sprawling across and moving around cushions on a sofa or making a mess by cooking favorite foods in a well-equipped kitchen. These opportunities for investment of self and feelings of control over a space enhance consumers' feelings of ownership. Consumers are more able to make a vacation rental "theirs," making their temporary home an extension of themselves.
---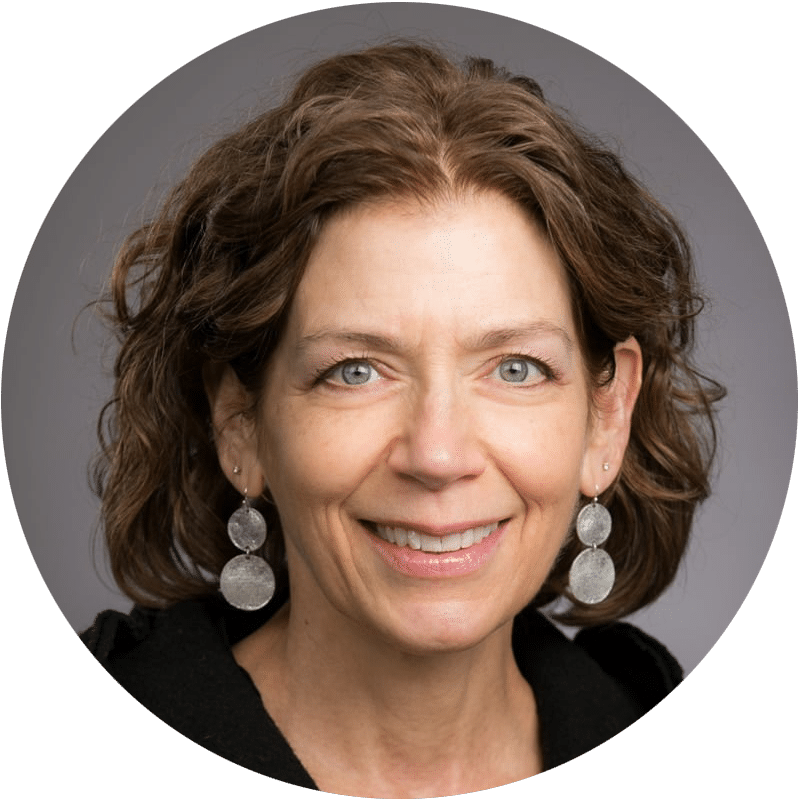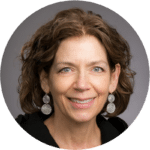 Cheri Young
Associate Professor, Fritz Knoebel School of Hospitality Management, Daniels College of Business, University of Denver
Since the pandemic, people want that emotional bond with those with whom they are traveling. Plus, the extra space and not sharing the air in a hotel lobby, elevator, or hallway is certainly appealing given our new realities in terms of limiting the space of viruses. When in a vacation rental, travelers feel like it is their private getaway, and multiple travelers can stay under a single roof, sharing common space but not bedrooms.
---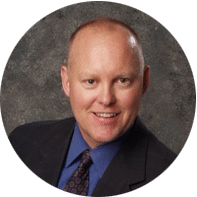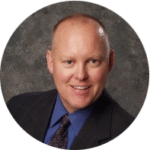 Paul Goebel
Director, University of North Texas Student Money Management Center
I believe vacation rentals are popular due for two primary reasons. First, a vacation rental offers more space than a hotel room or adjoining rooms for larger groups or families. Secondly, vacation rentals provide people the opportunity to enjoy a second home experience without the financial burdens involved in ownership. There is also the interior design aesthetic that can be enjoyed. I have personally appreciated vacation rentals that are far more luxuriously appointed than my own home.
What are the benefits of a vacation rental compared to a hotel — or vice versa?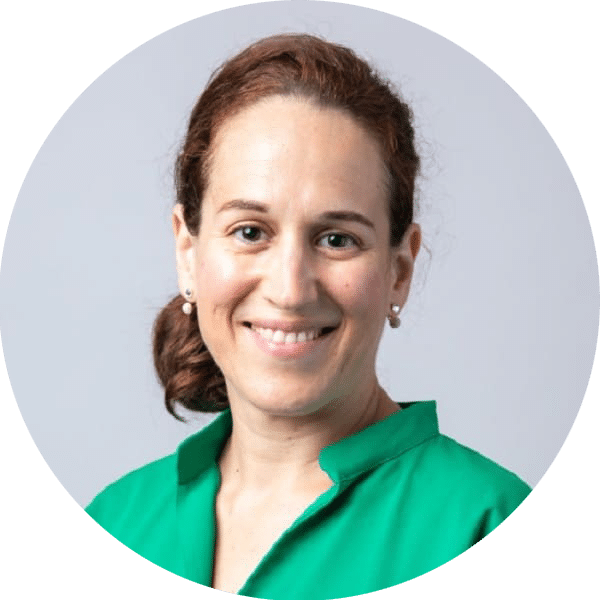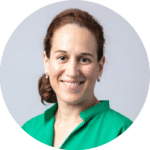 Laura Gonzalez
Associate Professor of Finance, California State University, Long Beach
Vacation rentals allow tourists to experience an area like a local would. In addition, access to a kitchen is particularly convenient and cost effective for groups and families, especially those traveling with children. Hotel experience is usually recommended to those traveling alone, especially females traveling overseas, or to couples that can afford hotel expenses and seek to enjoy the carefree experience.
What should consumers look for when considering a vacation rental property over a hotel?
It is important to read reviews by previous guests, and to make sure that the vacation rental property has the expected amenities and devices, besides child-proof spaces if traveling with small children.
---
Cheri Young: The benefits of vacation rentals are the privacy, sometimes a lower cost (but not always), kitchen/cooking facilities, being in a neighborhood (rather than exclusively a "tourist area" perhaps), a more "authentic" feel and experience. Some travelers dislike the corporate "cookie cutter" feel of some chain hotels. Typically the renter gets more square footage of space than they would in a hotel room, even if it is a suite. Though most travelers do not want to cook while on vacation, they like having a kitchen and the ability to have a big refrigerator and microwave for snacks and other hunger needs. Also, having a living room or other common spaces is conducive for really connecting physically and emotionally with those with whom you are traveling.
The benefits of hotels are workout facilities, spas, restaurants, etc. all under one roof. Also, for travelers with disabilities, hotels are superior as they are held to standards regarding accessibility. The security at hotels may be superior, and of course, earn loyalty points never hurts. At a hotel, the staff are there to take care of your every need, unlike in a vacation rental where you are essentially on your own. Additionally, hotels offer predictability in terms of the quality of the linens, toiletries, amenities, mattresses, pillows, etc. With a vacation home, you never know what you are going to get (although this is changing with professional management companies and companies like Sonder).
---
Paul Goebel: The big two benefits of a vacation rental compared to a hotel are space and amenities (ex. kitchen, bedrooms, etc.). Vacation rentals also offer more privacy than a B&B or a shared accommodation, such as those found through Airbnb. Having access to a full kitchen provides significant savings – especially for large groups or families. Full kitchens allow for the preparation of as many meals as you want at a far less cost than eating out at restaurants. Many people enjoy traveling with their pets, and a pet-friendly vacation rental not only welcomes pets, but it can also offer a private yard. Hotels remain popular for certain type of travelers – business, in-transit, and special occasion – where programs/events are occurring on-site at the hotel. For some travelers they enjoy the all-inclusiveness that hotels can offer. A shared benefit of vacation rentals and hotels is options that fit any budget – from the economy/budget-conscious to five-star.
What should consumers look for when considering a vacation rental property over a hotel?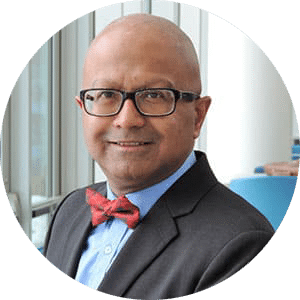 Dipra Jha
Scholarly associate professor at the Carson College of Business and Assistant Director of the School of Hospitality Business Management at Washington State University
Consumers should look for the total cost of a rental including any cleaning fees and surcharges when shopping for vacation rental properties. In addition, it would be prudent to read reviews and pick up on issues that may be consistent with a particular vacation rental.
---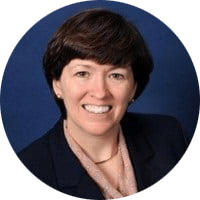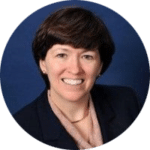 Dorothy Kelly
Personal Finance Lecturer at University of Virginia McIntire School of Commerce
Consumers should consider the type of travelers involved and their needs/preferences as well as the overall budget. The bigger the traveling party, the more often a vacation rental makes economic sense. When considering vacation rentals, look at as many reviews as possible and understand the fees involved. Read the contract carefully, especially if you are dealing with an international rental. Consider what options would be available if the rental fell through. Buy travel insurance to protect yourself. Privacy is also an issue in rental properties. Discuss the use and location of security cameras with the owner of the vacation rental property. If it is not already included, request that they disclose the information and their policies regarding security cameras and footage in the contract.
---
Colleen Kirk: In addition to seeking places that meet their utilitarian needs, such as the right numbers of bedrooms and baths, consumers should look for places that will most facilitate their ability to make a temporary home "theirs." Look for characteristics that you can identify with and features that you would actually use. If you like to cook, a well-stocked kitchen will be a priority. If you enjoy the outdoors, consumers should examine the outdoor living areas. If you are a reader, even a cozy quiet reading space can become "yours" and enhance your emotional attachment and comfort within the space.
On the other hand, while consumers might cherish the ability to move piles of cushions on a sofa to make it "theirs," homeowners can easily become territorial and respond negatively when they return and find evidence of others in their space. These territorial feelings can have real consequences in a sharing economy. We are living in the days of a "reputation economy," in which consumers not only review and rate businesses and vacation rental hosts, but consumers are now also themselves publicly reviewed. And consumers are no longer always right. Research I have recently conducted with my coauthors, Laura Rifkin and Canan Corus, shows that misunderstandings between rental hosts and consumers can easily arise. Hard as you might try to arrange those sofa pillows exactly as you found them, your delight in making it yours can trigger a negative review from a host who thinks you just left a mess or didn't respect "their" place.
Given the misunderstandings that can arise, communication with the homeowner concerning their expectations — and then meeting them — is essential. In addition, vacation rental platforms differ in their policies regarding reviews of consumers. Consumers may want to look for platforms that permit them to respond publicly in case they receive a review that is less stellar than they think they deserve, or at least those that encourage and train hosts to be tolerant of small misunderstandings.