Disclaimer: DebtHammer may be affiliated with some of the companies mentioned in this article. DebtHammer may make money from advertisements, or when you contact a company through our platform.
According to educationdata.org, there are 43.4 million borrowers who are saddled with federal student loans. Healthcare works are big subset of this. Nearly 70% of medical school graduates left school with a median debt of about $200,000 per student (not including undergraduate study in 2021, not including undergraduate study in 2021, according to the Association of American Medical Colleges (AAMC). And 14% of U.S. adults are employed in the healthcare industry.
With rising education and healthcare costs, it's no wonder Americans sometimes feel like they're drowning in debt. The American Association of Colleges of Nursing states that 69% of nursing graduates take out student loans averaging $40k to $55k. According to Fidelity Investments, a 65-year-old couple retiring in 2022 will spend an average of $315,000 in medical expenses in retirement, 5% higher than the previous year.
Looking for a debt consolidation loan?
We may be able to help. It's easy and free to find out.
Just here for resources? That's okay! Keep reading, we hope you find our content helpful.
Will debt consolidation work for student loans?
Deb consolidation may not be your best option if you're only having to deal with student loan debt. You might be better off seeking student loan forgiveness first. But if you're also bogged down by home loans, medical bills, auto loans and credit card debt — and need some relief — traditional debt consolidation is the better solution.
First, you'll need to answer some key questions.
Are your student loans federal or private?
Federal student loans have benefits you won't get through private student loans. Consolidating federal student loans may not make sense because you lose those protections.
The U.S. Department of Education offers some student loan forgiveness programs. Some of the regulations proposed to alleviate student loan debt for borrowers whose schools closed or lied to them, who are totally and permanently disabled, and for public service workers who have met their commitments under the Public Service Loan Forgiveness (PSLF) program.
Learn more about the student debt relief programs and protections and see if you qualify at: Education Department Releases Proposed Regulations to Expand and Improve Targeted Relief Programs.
Should I apply for a Direct Consolidation Loan?
A Direct Consolidation Loan allows you to consolidate (combine) multiple federal education loans into one loan. The result is a single monthly payment instead of various amounts. Loan consolidation can also give you access to additional loan repayment plans and forgiveness programs to try and pay off that mountain of debt.
There is no application fee. If a private company tries to charge you an application fee during the application process, find a new lender.
Did you know that The Association of American Medical Colleges found that the average stipend in a resident's first year after medical school is just $57,863? After completing your fellowship, your earnings as a practicing physician grow exponentially. According to the Bureau of Labor Statistics (BLS), the median annual wage of a physician is at least $208,000. But according to a 2019 survey from staffing agency Weatherby Healthcare, 35% of doctors paid off their loans in fewer than five years.
What types of loans are eligible for a Direct Consolidation Loan?
Most federal student loans are eligible for consolidation, including:
Subsidized Federal Stafford Loans
Unsubsidized and Nonsubsidized Federal Stafford Loans
PLUS loans are federal loans for higher education available to the parents of undergraduate students, in addition to graduate or professional students from the Federal Family Education Loan (FFEL) Program
Federal Perkins Loans
Nursing Student Loans
Nurse Faculty Loans
Health Education Assistance Loans
Health Professions Student Loans
Direct Subsidized Loans
Direct Unsubsidized Loans
Direct PLUS Loans
Find the complete list here.
Debt consolidation loans or personal loans for healthcare workers
Debt consolidation rolls all outstanding debts into one monthly payment, usually with a lower interest rate. Because you're rolling multiple debts into a single loan, this is referred to as "consolidating" your debt.
You take on a new, larger loan and use that money to pay off other existing high-interest loans and medical debt. It also streamlines multiple credit cards into one payment, making it harder to miss a payment or incur a late fee. Before completing the loan application, add up all of your debts and how much you need to borrow in order to pay all of them off in full. Note that your payoff total may be higher than the amount your bill says you owe.
Debt consolidation could be a good option for borrowers with many debts with high or variable annual percentage rates. If you can secure a low fixed rate, this new loan can save you a lot of money over the life of the loan.
According to the National Health Expenditure data for the Centers for Medicare & Medicaid Services, national health spending is projected to grow at an average annual rate of 5.4 percent for 2019-28 and to reach $6.2 trillion by 2028. And per person spending for females ($8,811) was 21 percent more than males ($7,272) in 2014.
Read more medical statistics at NHE Fact Sheet
5 top debt consolidation lenders for healthcare workers
With inflation rising and Federal Reserve interest rate hikes, the minimum APR rates listed below are subject to change. However, these five lenders offer flexible minimum credit requirements and loan terms long enough to make payments affordable — even on large debts.


APR: 7.96% to 35.97%
Loan amount: $1,000 to $50,000
Loan terms: 24 to 84 months.
Credit check: A hard credit pull, which may impact your credit score, is required if you apply for an Upgrade loan product after prequalification
Minimum credit score: 560
Application process: Upgrade's loans can be approved within two to five days. Once approved, your loan is usually funded by the next business day.
Prequalification: Yes, which won't affect your credit score
Other noteworthy information: Upgrade charges origination fees between 2.9% and 8%, high annual percentage rates (APRs) compared to competitors, allows joint applications, no prepayment penalties, Available in every state except Iowa, West Virginia, and Washington, D.C.


Marcus by Goldman Sachs
APR: 6.99% to 19.99%
Loan amount: $3,500-$40,000
Loan terms: 3 to 6 years
Credit check: Upon approval, you can review your options, including the possible fixed monthly payments and what the APR might be. Before finalization, Marcus will do a "hard" credit check
Minimum credit score: 660
Application process: The Marcus approval process can take less than 24 hours. Approval typically takes one to four days after a borrower's bank account is verified for the loan funds to hit their account.
Prequalification: Yes, which won't affect your credit score.
Other noteworthy information: There is a discount when enrolled in autopay. You may be required to have some of your funds sent directly to creditors to pay down certain types of unsecured debt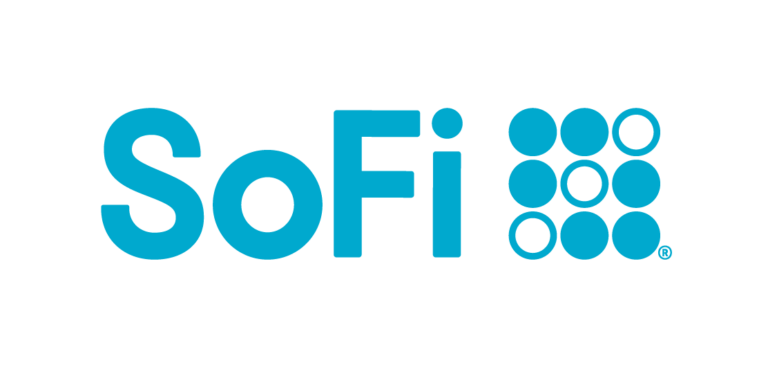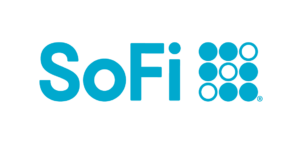 APR: 5.74% to 35.99%
Loan amount: $5,000 up to $100,000
Loan terms: 24 to 60 months
Credit check: A hard credit pull, which may impact your credit score, is required if you apply for a SoFi product after being prequalified
Minimum credit score: 680
Application process: Their loan applications begin our initial review within one business day, and most of our applications are completed within two business. The application process is completed entirely online
Prequalification: Yes, online with a soft pull
Other noteworthy information: low rates, no origination fees, no prepayment fees, or other "hidden fees," You can view rates in as little as 60 seconds. You have access to customer support seven days a week


APR: 2.49% to 19.99%
Loan amount: Up to $100,000
Loan terms: 24 to 84 months
Credit check: Yes
Minimum credit score: 670
Application process: Apply online and receive a response during business hours which typically won't take longer than two business days
Prequalification: None
Other noteworthy information: No origination fees, prepayment penalty, or late fees. Joint application option and autopay discount. You can get your money the same day your loan is approved


APR: 4.37 to 35.99%
Loan amount: $1000 up to $50,000
Loan terms: 36 to 60 months
Credit check: Yes, they make a hard inquiry after a profile submission to verify you meet their credit minimum
Minimum credit score: 580
Application process: Apply online. The Upstart loan timeline includes around 1 to 14 business days to get approved for an Upstart loan and another 1 to 3 business days to receive the funds after approval
Prequalification: Upstart says borrowers can prequalify and see their rate in five minutes. They can expect approval to take one business day
Other noteworthy information: No prepayment penalty, origination fee that can be up to 8% of the loan amount, no mobile app, and no co-signed, joint, or secured loans offered. The minimum income requirement is $12,000
Are you eligible for student loan forgiveness programs?
The Public Service Loan Forgiveness (PSLF) is the quickest way doctors can pay off medical school debt. Federal student loans are discharged after ten years if you work for a nonprofit hospital or medical facility registered 501(c)(3), the military, or academia.
Health Resources and Service Administration: Similar to PSLF, you must be a nurse to qualify. There are two programs:
NURSE Corps Loan Repayment Program: They could forgive up to 85% of your loans if you qualify.
National Health Service Corps (NHSC) Loan Repayment Program: If you work at an NHSC-approved site, this could forgive up to $50,000 of your loans.
Dentists, dental hygienists, and allied dental providers are also eligible for various programs. Find a list of all state program details here.
Loan help based on service
Loan help based on service usually requires health care workers working in an underserved region, for various government agencies, or in a high-need specialty.
State programs in Health Professional Shortage Areas (HPSA)
These programs may forgive some of your loan debt after a service period, but they usually offer repayment assistance for a fixed time frame.
Here are two examples of state programs:
Georgia: The Physicians for Rural Areas Assistance Program offers as much as $25,000 a year for up to four years for primary-care doctors who work full-time in the state's rural areas.
Ohio: The Ohio Physician Loan Repayment Program will provide up to $25,000 a year for two years and $35,000 for third and fourth years to workers in the state's Health Professional Shortage Areas.
Programs and award amounts vary, and the award could count as taxable income, so you'll need to research the options in your state. Here are some excellent resources:
Is taking on a large amount of debt to attend medical school a mistake? To learn more, check out this video:
The pandemic student loan payment freeze
In response to the COVID-19 emergency, the federal government paused student loan payments and set interest rates to 0% for eligible federal loans.
The payment freeze on student loan payments was prompted by the COVID-19 pandemic and is set to end on August 31, 2022. And when it does, borrowers need to plan how they'll resume making payments.
More debt relief options for healthcare professionals
Credit counseling: Credit counseling agencies advocate on your behalf to negotiate with creditors to resolve debt beyond a debtor's ability to pay. Some nonprofit agencies charge minimal fees, while others can be for-profit and include high costs.
Debt settlement: A debt settlement company has you stop paying your creditors as they negotiate a lower payment. Then, the debt settlement company pays the creditors on your behalf. Essentially, it seems like you save money and the debt settlement company takes care of getting the payments to your creditors for you.
Pros and cons of debt consolidation
Pros
If you have federal student loans with different loan servicers, consolidation can simplify loan repayments.
Consolidation can lower your monthly payment by giving you a longer repayment term.
Consolidation may give you access to additional income-driven repayment plan options and Public Service Loan Forgiveness (PSLF).
You can switch variable-rate loans to a fixed interest rate.
Cons
You'll probably make payments over a longer time frame and pay more interest in the long run.
Outstanding interest on any loans that you consolidate becomes part of the original principal balance on your consolidation loan so that interest may accrue on a higher loan amount.
You could lose certain borrower benefits — including interest rate discounts, principal rebates, or some loan cancellation benefits.
You will lose credit for any payments made toward income-driven repayment plan forgiveness if you consolidate loans on an income-driven repayment plan.
The bottom line
Before determining if debt consolidation is right, know if you have a federal or private loan. If you have a federal loan, see what protections you have and go to the student loan government website to see if you are eligible for any loan forgiveness programs.
You may be better off looking into a debt consolidation loan if you have a private loan.
FAQs