Around 30% of American adults have a subprime credit score – that is, a credit score below 670. Another 20% of Americans are "credit invisible," meaning they have no credit history or credit score. These numbers have improved in recent years, but having a "poor" or "fair" credit score is still quite common today.
Since many facets of society rely on a person's creditworthiness, from getting a mortgage to qualifying for a personal loan, it's important to build credit. For those who need to establish or repair their credit, a credit-builder loan can help.
What is a credit-builder loan?
A credit-builder loan or "fresh start loan" is a kind of reverse loan used to build or repair credit. This makes them ideal for people with either no credit or subprime credit.
Unlike traditional loans, the borrower must pay off the entire balance of the loan before they receive the funds. This means that credit-builder loans are not meant to provide short-term financial help. Instead, they are meant to help people get their credit score on the right track.
Since the borrower doesn't have access to the money right away, a credit-builder loan can also help them establish a small nest egg or add to their savings account.
In 2020, the Consumer Financial Protection Bureau analyzed a little over 1,500 credit union members to determine the impact of a credit-builder loan on their credit. Here are the results of this study:
The average consumer without an existing credit score had a 24% higher chance of establishing a credit score with a credit-builder loan than without one.
The average credit score among participants without debt increased by 60 points more than those with existing debt.
Most consumers saw an increase of $253 in their savings account.
Although they are not as well-known as other financial options, credit-builder loans are just as useful for those who need to establish or repair their credit and increase their savings.
How does a credit-builder loan work?
Some credit unions, community banks, P2P (peer-to-peer) lenders and online lenders offer credit-builder loans, though they may not be openly advertised on the institution's site.
When looking for a lender, consider the following:
APR or interest rate. The average annual percentage rate on a credit-builder loan is 10%, but it may be higher or lower depending on the lender.
Loan terms. Credit-builder loans are installment loans, meaning they must be paid in monthly (or biweekly) installments until the end of the loan's term or until the balance is fully repaid. Most loan terms range from 6 to 24 months, but some terms can be up to six years.
Maximum and minimum amounts. Credit-builder loans are relatively small, ranging from around $200 to $2,000. The average loan caps out at $1,000.
Monthly payments. Since the goal is to build up credit and add some money to savings, the monthly payment is usually fairly low. Interest and other fees may add to the monthly payments though.
Credit bureau reporting. Reputable lenders should report any and all activity on the loan to one or more of the three major credit bureaus: Experian, Equifax and TransUnion. This will help boost the borrower's VantageScore and FICO scores.
Other fees. Most lenders charge a small, upfront fee to open an account. Some also have late payment or early repayment penalties.
Interest as dividends. Some lenders will reinvest all or a portion of the interest back into the account for the borrower to access once the loan is repaid.
After deciding on a lender, the next step is to create an application and wait to be approved. Once approved, you'll need to sign a contract and pay the fee to open the account. The lender will then transfer the principal amount of the loan into a secure savings account or a certificate of deposit (CD) they control. The money stays in that account until the loan is repaid in full.
As with any loan, the borrower must make payments on schedule. Some lenders allow early payoff, but doing so will not help build credit. For the duration of the loan, the lender will report to the credit bureaus, which will help the borrower slowly establish or repair their credit.
Upon repayment of the loan, the lender either transfers account ownership to the borrower or wires the money to another account. The borrower may decide to use the money or let it build interest.
Credit-builder loans are considered secure loans because the lender holds the money as collateral. Since the borrower doesn't have access to the money until the end, there is little to no risk to the lender if the borrower defaults on the loan. This is one of the main reasons why lenders are willing to work with consumers with bad credit.
Most popular credit-builder loans
Considering a credit-builder loan to help establish or rebuild credit? Here are some of the best options right now:
Online loans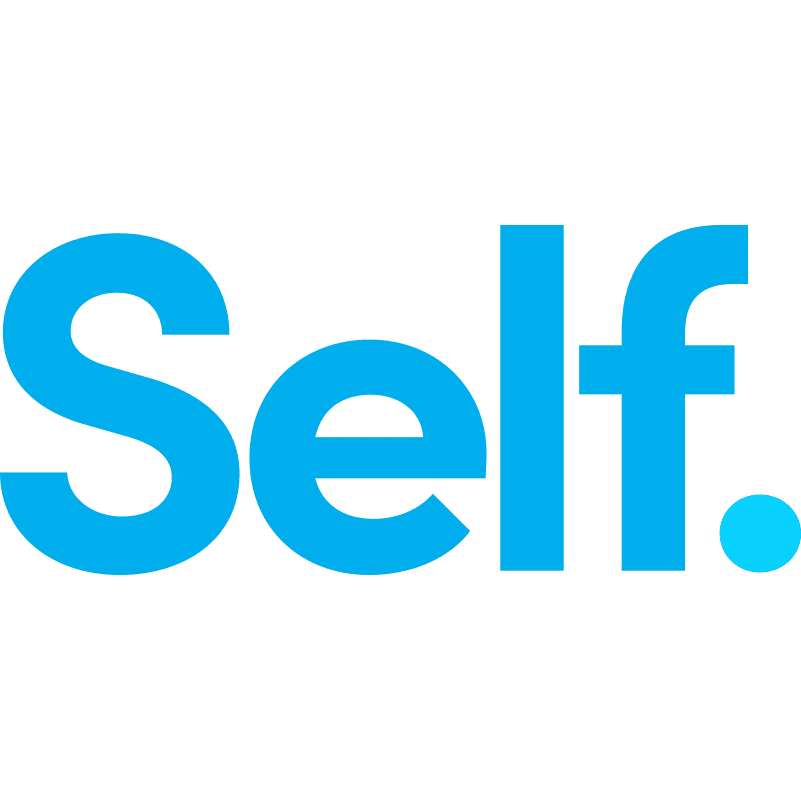 Offers credit-builder loans and a secured credit card
Loan terms range from 12 to 24 months
Reports to all three major credit bureaus
No upfront security deposit required
No credit score required
No hard inquiry
One-time $9 fee to open an account
Monthly payments range from $25 to $150
APR varies but has an average of 15.65%
Overwhelmingly positive reviews online
Successfully helped 1+ million consumers build credit
Option to apply for a secured credit card after three months of on-time payments and a positive balance of at least $100. The card is linked to the credit-builder account and also helps build credit.
Watch this video to learn more about the pros and cons of a Self credit-builder loan.
---
7 plans to choose from to build credit without the need for a credit card
Monthly payments from $15 to $110
120-month maximum loan term
APR ranges from 5.85% to 14.89%
Free access to FICO 8 score
Administrative fee from $8.95 to $25, depending on the plan
Not available in Wisconsin or Vermont.
---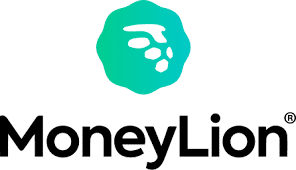 Mobile banking app with Credit Builder Plus Loans
Annual APR from 5.99% to 29.99%
$1,000 maximum loan amount
Borrowers may receive a portion of the loan immediately, similar to a traditional loan
Loan terms up to 12 months
Weekly, biweekly and monthly installment options
Over half of members saw an average credit score increase by 42+ points in two months
Mobile app for checking loan balance and setting up automated payments
No credit score required
No hard inquiry
$19.99 monthly membership fee
Credit union loans

$500 to $3,000 loan amounts
Maximum loan term is 24 months
APR starts at 4.10%
Must be a member of the credit union to qualify
Balance in savings account accrues interest as you make payments.
---

$300 to $2,500 loan amounts
6- to 36-month terms
APR starts at 7.700%
No fees besides interest
Option for early repayment, but doing so will not help build credit
Portion of the interest is paid back in dividends into the savings account to further grow.
---
$500 to $3,000 loan amount
12- to 24-month loan terms
Fixed APR of 5%
Some interest returned in dividends to the savings account to help build savings
Available nationwide
Hard inquiry
Bank loans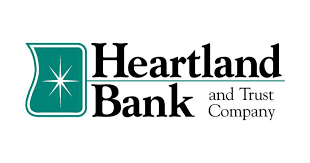 Credit-builder loans range from $500 to $1,500
Half of the loan is placed in a bank account, while half is immediately available
$25 account closing fee
Requires 6+ months stable income and Certificate of Completion from a financial education class to qualify.
---

$500 to $2,500 loans
12, 18 or 24-month payment periods with monthly installments
Average APR is 6.575%
$25 origination fee
$25 VISA Gift Card if you successfully participate in their financial education program.
---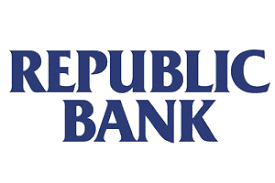 $500 to $1,500 loans
12, 18 and 24-month loan terms
APR ranges from around 5.373% to 8.055%, depending on the terms and loan amount
Money is placed in a certificate of deposit and earns interest for the duration of the loan
Borrowers may withdraw the funds at the end or leave them to accrue interest
Monthly loan payments starting at $21.89
$10 processing fee
How fast do credit-builder loans build credit?
Building credit takes time and involves various factors such as:
Borrower's current credit score
Any other open lines of credit or loans
Average age of accounts
Derogatory marks like foreclosure or bankruptcy
For those with no existing debt or credit score, it could take anywhere from two to six months to start building credit. For people with poor credit or delinquent accounts, it may take longer.
To help build credit faster, make on-time payments, let open accounts age to build credit history and get a mix of credit (loans, lines of credit, etc.).
How to manage a credit-builder loan?
Managing a credit-builder loan – or any kind of debt – can seem challenging at first, especially if you've never had a loan before. Here are some ways to make it easier to manage.
Select the right type of loan with a payment plan you can afford. Missed or late payments can hurt a credit score, so choose a loan that fits your budget. Calculate the interest and any other fees to avoid getting blindsided later on. Also, start with a shorter loan term (no more than 24 months).
Make on-time payments. Payments made 30+ days after they're due can seriously damage your credit score. But regular, on-time payments will help build credit over time. Consider setting up automatic payments to stay on track.
Keep track of your credit score. There are multiple websites, such as Credit Karma, that allow consumers to monitor their credit score. If you have a credit card or another open line of credit, the lender may also offer a way to check your credit score. Alternatively, go to one of the official credit bureau's websites for a free annual credit report and up-to-date FICO score.
Make a financial plan for the money. Before paying off the loan, decide how you want to use the money. It could be an emergency fund, or the start of a savings account, for example.
Pros of credit-builder loans
Credit-builder loans help borrowers establish or repair credit.
Credible lenders report to one or all three of the major credit bureaus.
They typically have minimal requirements, especially compared to traditional loans.
Borrowers receive the full amount of the loan in a lump sum once it's fully repaid.
Some lenders place a portion of the loan's interest into the account for the borrower.
The balance in the account accrues interest for the duration of the loan.
Credit-builder loans are usually easy to manage with small installments.
Cons of credit-builder loans
There may be interest, though it's smaller than most other loans.
The longer the loan term, the higher the overall interest.
There may be a nominal fee to open the account.
Managing a loan may be difficult without a good budget and solid repayment plan.
Late or missed payments could damage the borrower's credit score.
Some lenders require proof of income.
Credit-builder loans don't help with financial emergencies or monthly cash flow.
How much do credit-builder loans cost?
The cost of a credit-builder loan depends on a few variables, including:
Most loans range from $200 to $2,000. Longer loan terms or higher amounts accrue more interest or may have higher monthly payments.
APR varies from around 5% to 12%, depending on the lender, loan term and loan amount.
Some lenders charge an upfront, one-time administrative or loan origination fee. Others charge a monthly fee. Longer loan terms may mean more fees.
Some lenders charge for late payments.
Before agreeing to get a credit-builder loan, determine how much it will cost and whether or not it fits into your budget.
Can you get a credit-builder loan with bad credit?
In short, yes.
With traditional loans, the lender assumes some level of risk of the borrower defaulting on the loan. That's why many lenders won't work with borrowers with bad credit, or they charge higher interest and other fees.
Credit-builder loans are designed for people with no credit or bad credit. Since the borrower doesn't have access to the money from the loan until they pay it off, there is little to no risk to the lender if the borrower defaults on the loan. By paying off the loan, the borrower can start building credit.
Why does a credit score matter?
Many aspects of society, beyond just finance and loans, are tied to an individual's credit score, which is why it's important to have a good one (670+).
If ever you've wanted to take out a loan or get a credit card (even a store credit card), chances are your credit score factors into the decision. If ever you've applied for an apartment lease, chances are your future landlord ran a credit check.
A credit score is what others use to determine a person's creditworthiness and whether or not to work with them. With a good credit score, there are other benefits such as:
higher approval odds for loans or rentals
better terms on loans and lines of credit
lower premiums or interest
higher borrowing cap
better rewards on things like credit cards
better insurance rates
lower required deposits
People with poor credit or who are "credit invisible" often have a harder time qualifying for things like loans. When they do, they may face unfavorable terms like higher interest rates or deposits.
How do I check a credit score?
The best ways to check a credit score are:
Order a free credit report online from annualcreditreport.com. This is the only site that's authorized by federal law to give out credit reports.
Request an annual copy of your credit report from one of the three credit bureaus for free.
Ask your credit union or bank for a copy of your credit report. This may be less accurate than the official report, but it can help keep you on track throughout the year.
When checking your credit score, look for any errors on the report. According to a study conducted in 2021, more than a third of adult Americans discovered one or more errors in their credit report. These errors are either related to personal or account information. By identifying and fixing these errors, you may be able to give your credit an additional boost.
Other options or small loans to help you build credit
Here are a few other ways to help establish or repair credit.
Share- or certificate-backed loan: With this option, your current financial institution uses the money you already have in an active account as collateral to help you build credit. The institution may freeze a set amount of money in the account for you to repay over time. Some institutions may "thaw out" the money as it's repaid, thus granting the borrower access to their money. All payments are reported to the credit bureaus.
Authorized user: If you have a friend or family member with a credit score above 670, ask if they're willing to make you an authorized user on their account. By becoming an authorized user, you can start building credit even if you never actually use the account. As long as the primary account owner makes on-time payments on the account, this will benefit both users. Alternatively, become a co-signer on an auto or other loan.
Secured credit card: Secured credit cards use the consumer's own money as collateral to build credit. Most secured credit cards require an initial cash deposit of around $300, which in turn serves as the consumer's credit limit. Make regular, on-time payments to boost your credit score and increase your credit limit.
Installment loan: Installment loans can be used to build credit if the lender reports to the credit bureaus. However, many lenders charge astronomical interest rates and have other hidden fees, so check the lender's reputation and the loan terms before signing anything binding.
Secured loan. Secured loans use the borrower's collateral – home equity, car, etc. – to help build credit, so they pose minimal risk to the lender. This makes them ideal for those with no or bad credit. The loan amount is usually equal to the value of the collateral. The downside is that failure to pay the loan could result in credit ruination and the loss of that collateral.
The bottom line
Creditworthiness is important, but it can be difficult to build a solid credit history when you're struggling day-to-day with debt. A credit-builder loan can help you establish credit and get your financial situation under control.
FAQs
Does a credit-builder loan require a credit check?
Since credit-builder loans are made for people with poor or no credit, most lenders don't run a credit check when deciding whether to give them a loan or not. Some lenders may run a soft inquiry into the borrower's credit, but this doesn't impact their credit score.
What are the income requirements for a credit-builder loan?
Although good credit isn't required for a credit-builder loan, most lenders do require proof of income. They may also check the borrower's debt-to-income (DTI) ratio to ensure the borrower can make payments on the loan. The exact requirements vary by lender.
What are the risks of a credit-builder loan?
Taking out a credit-builder loan comes with a certain level of risk. If you are unable to make payments, you may end up damaging your credit score rather than giving it a boost. Lenders like Digital Federal Credit Union run a hard inquiry when checking an applicant's credit. Hard inquiries stay on the credit report for up to two years and could result in a temporary score decrease.
How many credit-builder loans can you have at once?
Most lenders only offer one credit-builder loan at a time. After the initial loan is fully repaid, the borrower may then apply for a new one. It may be possible to get another credit-builder loan through a different lender, but make sure it fits into your budget and long-term plans before going this route.
How often should I do credit-builder loans?
Only take out a credit-builder loan as needed. These loans are designed to help those with no or subprime credit save money. Once your score is high enough and you've established positive payment history, consider other financial products like personal loans or credit cards instead to continue building credit. In most cases, the longer an account is open and in good standing, the better the impact it has on your credit score.
How is a credit-builder loan different from a payday loan?
Credit-builder loans are designed to help you build savings, while payday loans are short-term, small-dollar loans with high interest rates that are repaid from your next paycheck. Because many payday loan borrowers lack savings, paying the loan back in a matter of a couple of weeks can be very difficult, and often forces borrowers to take out a second, more expensive payday loan.