Reduced Loan Amount

Depending on your loans, we can reduce the total amount you owe by up to 80%.
Lower Monthly Payments

We'll put together an easy-to-understand plan, with lower amounts.  No hidden fees or gotchas.
Help and Support

Getting out of debt ain't easy, that's why we're here for you every step along the way.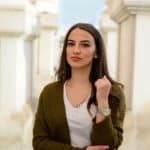 Jodi Smith
"I never thought in a million years I'd be able to stop paying my short term loans.  I was in the debt trap, and it got worse.  DebtHammer helped me get through it all."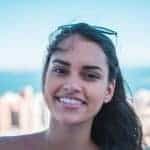 Lily Wilde
"They helped me through one of the toughest times I've ever had.  I owe a ton to them for helping me with my debt like they did."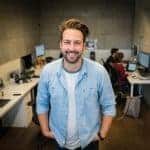 Dan Dukes
"They're straight shooters.  They know this stuff in and out.  My debt was more than I want to admit but they helped me get out and I am very grateful!"
DebtHammer helps you escape the short term debt trap.
You're serious about getting out of debt

But no matter how hard you try, the debt seems to keep piling up.  You're stuck like a hamster in a wheel.  

You try and save, you work extra hours.  But unexpected payments come up, and you're stuck with another short-term loan.

It's called a 'debt trap' and it's common.  The average interest rate is north of 400%.  How can you be expected to pay that?

And crooked lenders aren't making things easy for you...

These lenders are the scum of the earth.

They couldn't care less about you.  All they care about is money.

They'll blow up your phone with harassing calls, threatening all sorts of terrible things if you don't make your loan payments.  They won't hesitate to lie to your face.

You never know if they're telling the truth or not, and the loans are so confusing nobody could be expected to make sense of them.

So what do you do?

How much further would you be?

If you could only get a little bit of help.

What if you could get your loan reduced by up to 80%?  What if you could get on a completely, 100% transparent payment plan where what you see is what you get?  What if someone could explain to you exactly the steps to take to make sense of the mess of debt you're in?

Imagine having experts to negotiate with lenders on your behalf so that you only end up paying a fraction of what you owe...

That's DebtHammer

DebtHammer is an easy way to reduce your high interest debt.  

Here's how it works.  First, we lay out all of your loans and identify which ones we can help with.  Then, we work with you to come up with a simple monthly payment plan, where you'll pay a fraction of the total amount you'd pay otherwise.

In addition to saving you money, we act on your behalf to the lenders.  You stop paying them, and we'll make sure they don't get another dime from you.  We hit them where it hurts so you have a fighting chance of becoming debt free.
If the answer to any of these questions is 'yes', DebtHammer is for you
Do you feel like you're never going to get out of your loans?
Are your lenders blowing up your phone night and day?
Does your debt keep growing, even as you make your payments on-time?
Would it feel incredible to tell your lender to F*** off?
I'm ready to say goodbye to PDL debt. What's next?
We'll take a look at all your loans

For step one of our loan consolidation program, we'll lay out all your loans to get a picture of where you stand.  We'll read through all the confusing language and jargon to get a complete assessment.  There are certain loans we can help with, and others that we can't - we'll be completely honest which we can and can't help with.

We'll put together a plan that works for you

We'll work with you to put together a simple payment plan that works for you.  It'll be as simple as making microwaveable mac n cheese.  The same amount, every time.  No hidden fees, confusing jargon, or other gotchas you need to worry about. 

You talk to us. We'll handle your lender.

Once the agreement is signed, we represent you.  If your lender wants to talk, they're going to have to deal with us, and let's just say we won't have kind words for them.  

We'll send them all sorts of legal letters and do our best to stop them from contacting you.  This doesn't mean they try to contact you spewing all sorts of lies.  But you don't have to listen to them - just refer them to us and we'll tell these scumbags exactly what we think of them.

Let's put a dent in your debt

Ready to reduce your debt load and get back to living your life?  Let's tell your lender to back the fuck off together.