No one takes out a payday thinking that they'll end up having to borrow again and again. Payday loans are short-term loans that are supposed to be paid back the next time you get paid. What usually happens is that borrowers end up taking out a loan, rolling it over and borrowing more and more.
The interest on payday loans is sky-high and it adds up quickly so many people end up paying more in interest than what they actually borrowed. Sometimes the annual percentage rate is more than 600%. If you're stuck and want to get out of the payday loan trap, one option might be to consolidate your payday loans.
What is payday loan consolidation?
Debt consolidation is the process of borrowing money to pay off multiple debts. You use the principal from the big loan to pay the little loans in full.
Consolidating your payday loans can make your life a lot easier, as you end up with a single monthly payment and one due date. Often, when you consolidate or combine your loans, you get a better deal.
The consolidated loan might have a lower interest rate, a lower monthly payment or both. It might give you more time to pay off the debt, too, which can mean you end up paying more over the long run.
You have a few options if you want to consolidate payday loans, including getting a personal loan or using a credit card balance transfer. You can also use a cash advance from your credit card to consolidate your payday loan debt.
Things to consider before you consolidate
If you're thinking about consolidating your payday loans, there are some things to consider first, to ensure that the process works for you.
First, it's a good idea to sit down and make a budget. Getting your expenses and spending under control and seeing how you're spending money can help you determine if you have the cash to spare to pay off your debts without consolidating.
As you make a budget, take a long, hard look at your spending. It could be that you're putting a lot of money towards purchases you don't need. You might also be in debt because your spending exceeds your income.
It can also be worthwhile to contact the payday loan lender to see if they can cut you a deal or work with you. Not every lender will but some might be open to adjusting your interest rate or otherwise improving the terms of your loan.
What is a payday loan?
According to the Consumer Financial Protection Bureau, there's no hard-and-fast definition of a payday loan. Generally, though, it's a small loan with a short repayment term and a high interest rate.
Depending on where in the U.S. you live, payday loans might be illegal. They're banned in 12 states and the District of Columbia. If you live in any of these states and are offered a quick loan, it could involve a tribal lender, so beware.
Arizona
Arkansas
Connecticut
Georgia
Maryland
Massachusetts
New Jersey
New York
North Carolina
Pennsylvania
Vermont
West Virginia
If you do live in a state that allows payday loans, there might be state laws that place restrictions on it, such as a limit on how much you can borrow. In some states, that limit is $500, but others have higher limits.
Qualification is usually simple. All you need is proof of income and a checking account.
When payday loan borrowers take out a new loan, they usually agree to repay it on their next payday. To do that, you need to write out a check, postdated, for the amount you borrowed, plus the loan fee. Depending on your location, the loan fee can be anywhere from $15 to $100, or an annual percentage rate of around 400%.
As you might have discovered, people get into trouble with these types of loans when that next paycheck rolls around, they don't have the cash to pay back the loan. They roll over the loan, paying just the fee (aka interest). These rollovers lead to a cycle of borrowing. Then, when the next payday arrives, borrowers still don't have the cash to pay off the debt and the cycle continues.
No one takes out a payday thinking that they'll end up having to borrow again and again. Payday loans are short-term loans that are supposed to be paid back the next time you get paid. What usually happens is that borrowers end up taking out a loan, rolling it over and borrowing more and more.
The interest on payday loans is sky-high and it adds up quickly so many people end up paying more in interest than what they actually borrowed. Sometimes the annual percentage rate is more than 600%. In fact, more than 90% of payday loan borrowers regret their original payday loan.
If you're stuck and want to get out of the payday loan trap, one option might be to consolidate your payday loans.
How does payday loan consolidation work?
If you're stuck in a payday loan cycle, it can feel hopeless. After all, you took out the first payday loan because you have bad credit didn't think you had any other options.
Luckily, there are exceptions and a payday consolidation loan might work for you. Sometimes debt consolidation can even save money.
What is a debt consolidation loan?
A debt consolidation loan is usually an unsecured loan you get to pay off other debts, including payday loans. You can also use a debt consolidation loan to combine credit card debt or other types of unsecured debt, such as multiple personal loans.
Debt consolidation isn't the right choice for everyone. It usually works best for people with high interest loans, such as payday loans or credit cards, and a good to excellent credit score. The higher your credit, the better the interest rate you're likely to get when you consolidate.
Also, debt consolidation works best for people who have a plan to repay their debts and who can adjust their spending habits to avoid having to take on additional debt.
If you're not sure if debt consolidation will help you, you can use a loan calculator to see how much consolidating your loans will save you and what your monthly payment is likely to be.
Top payday loan consolidation companies
Although you can apply for a personal loan at any bank or credit union and use the principal from it to pay off your payday loans, there are also several companies that specialize in debt consolidation.
Working with a debt consolidation company can make sense as they often understand the ins and outs of using one loan to pay off others. The companies often give you multiple loan options, so you can choose the one that works best with your budget.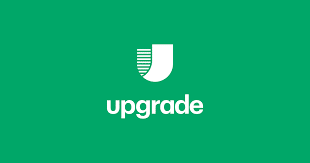 Upgrade
Upgrade offers installment loans you can use to consolidate payday loans and other types of high interest debt. You can borrow anywhere from $1,000 to $50,000.
The loans have APRs that range from 5.94 to 35.97%. Your credit score and history, plus the length of the loan influence the interest rate you're offered. Upgrade gives you the chance to reduce your interest rate by using autopay and by paying off some of your existing debt before you get the loan.
If Upgrade approves you for a loan, you get the funding within a day. The total amount you receive will have a loan fee deducted from it, which can be between 2.9 and 8%.
---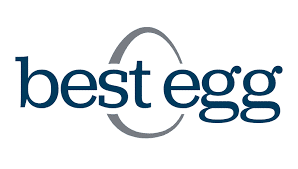 Best Egg
Best Egg is another company that offers personal loans for debt consolidation. You can borrow up to $35,000 from the company.
Best Egg's interest rates range from 5.99 to 35.99% and the company charges an origination fee between 0.99 and 5.99%, which gets deducted from the money you receive.
The term of your loan determines the origination fee. For example, if you get a loan with a four-year term, you can expect the fee to be at least 4.99%.
Several factors affect the rate you get from Best Egg, notably your credit score. The higher your score, the lower your interest rate. To get the best interest rate, you need a FICO score of at least 700 and an annual income of at least $100,000.
---

Lightstream
Lightstream offers debt consolidation loans with a maximum APR of 20.49. The company doesn't specify a credit range for approval but notes that having excellent credit is necessary to get the lowest rate possible.
If you shop around and apply for a consolidation loan from LightStream and other providers and another provider gives you a lower rate, LightStream will beat the offer by giving you a rate that's 0.1% lower than any competitor.
---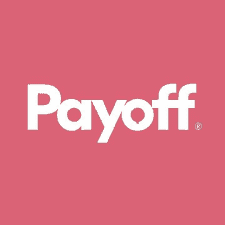 Payoff
Payoff is a debt consolidation company that wants to help you pay off your credit card debt, but you can use it for payday loans, too.
To qualify for a Payoff loan, you need to have a credit score of at least 600. The higher your score, the better the terms of the loan.
Interest rates on Payoff loans range from 5.99 to 24.99%. You can borrow anywhere from $5,000 to $40,000. If you borrow more than $15,000, the minimum interest rate is 6.99%.
---


Marcus by Goldman Sachs
Marcus by Goldman Sachs offers debt consolidation loans ranging from $3,500 to $40,000. The loans have a fixed rate between 6.99 and 19.99%.
To get the best rate from Marcus, you need to have excellent credit. Choosing a shorter repayment term will also lead to a lower interest rate.
Unlike other debt consolidation companies, Marcus doesn't charge origination fees, meaning the amount you borrow is what you get. If you're approved for the loan, the money should be in your account within five days.
Pros and cons of payday loan consolidation
As with any decision relating to your debt, there are pros and cons to using consolidation loans to pay off payday loans.
Pros
Lower APRs and fees: The maximum APR on a debt consolidation loan is around 20 to 30%, much less than the 400% APR many payday lenders charge.
Origination fees on personal loans are lower than payday loan fees: Origination fees for personal loans are usually less than 10%, and some lenders don't even charge them.
Longer repayment terms and predictable monthly payments: You can take years to pay off a consolidation loan and will know exactly what you owe monthly with one single payment. If you want, you can usually pay it off early, without a penalty. The longer repayment period usually means a smaller monthly payment.
You don't have to worry about delinquency and wage garnishment: Consolidating your payday loans can help you avoid wage garnishment and can give your credit a boost.
It puts an end date on your debt: When you consolidate your payday loans, you know exactly when you'll finally be debt-free!
Cons
Tougher eligibility criteria: It's way too easy to get a payday loan, but most debt consolidation loans require you to have a certain credit score (usually in the fair to good range). You might also have to earn a certain amount of income.
Minimum borrowing amounts: You usually can't borrow a small amount with a debt consolidation loan. Many lenders expect you to borrow at least a few thousand dollars.
You're repaying debt with more debt: While you can eventually get out of debt with a consolidation loan, for the time being, you are replacing one type of debt with another.
Payday loan consolidation vs. debt settlement?
While payday loan consolidation lets you use the proceeds of one loan to pay off others, debt settlement is another way to get payday loan help. It typically involves communicating with the lender and trying to negotiate your debt.
Usually, with debt settlement, you work with a company that negotiates with the lender on your behalf. The goal is to get the lender to agree to accept a lower amount than you owe on the debt. Then the debt settlement company will set up a payment plan.
Some lenders are willing to agree to debt settlement because in the long run, it ends being less work for them. They could keep chasing you down to get the money they're owed or they could agree to a lump sum and put the matter to bed.
If debt settlement seems like a better option for you, be cautious when choosing a company to work with. Just as there are predatory lenders out there, there are predatory debt settlement companies that don't deliver on their promises. Read the reviews and get the facts before you agree to go forward with debt settlement.
Does payday loan debt consolidation hurt my credit?
Payday loan debt consolidation could help your credit or it could hurt it. It all depends on how you handle it. If you apply for a consolidation loan and use it to pay off your payday loans, and then make payments on your debt as agreed, you're going to see your score go up.
But if you get the consolidation loan then miss payments or pay late, it could hurt your credit.
Is a personal loan right for you?
Before deciding to move forward with a personal loan, consider the following:
Qualifying will be harder than qualifying for a payday loan.
Minimum loan amounts may be higher
You may not be able to get your money as quickly.
Here are a few things you should know to help decide if applying for a personal loan for payday loan consolidation is right for you.
What are the minimum loan amounts?
Have you checked your credit scores?
Can you repay the loan?
How quickly do you need the money?
Other options for payday loan relief
If consolidation isn't right for you, for whatever reason, you have a few other options:
Cash advance apps
Cash advance apps let you get access to your money in advance of payday. They aren't the same as payday loans, as many have extended repayment terms and they usually don't charge interest or late fees. Instead, they charge a small subscription fee, and request "tips."
Some cash advance app options include:
Churches and other local community groups
If you don't want to use an app, you might be able to find a local community group or church group in your area that helps people out by loaning them cash till payday.
Payday alternative loans (PALs)
Another way to get payday loan relief is through a payday alternative loan (PAL). Credit unions offer PALs to their members to help them avoid going the payday loan route. You can also use a PAL to pay off an existing payday loan.
PALs have a longer repayment term than payday loans and a much lower interest rate. The maximum APR on a PAL is 28%. This keeps your monthly loan payments more manageable.
You can take out up to three PALs per year but can only have one at a time. While you have to be a member of the credit union, there's no credit check involved.
Credit counseling
Credit counselors will help you set up a debt management plan that helps you repay your debt by reducing your interest rate and creating a repayment plan that can last for three to five years. Usually, these are nonprofit agencies.
Peer-to-peer lending
Peer-to-peer lending lets you borrow from individuals, aka "investors." The rates on the new loan are competitive and the fees tend to be low but you usually need to have a fair or good credit score.
Borrow from friends and family
We know everyone prefers to keep their personal finances private, but depending on their financial situation and your relationship, your friends or relatives might be able to lend or give you money to pay off your loans.
Bankruptcy
Sometimes considered a last resort, bankruptcy can give you a clean slate, but it's important to learn to budget and avoid debt in the future to make the most of it. The costs of filing bankruptcy can add up, though, so check with a lawyer to make sure it's your best option.
Balance transfer credit card
Some credit cards let you transfer balances and give you a special promotional interest rate, such as 0%. If you pay the card off before the promotional period ends, you can save a considerable sum.
Still wondering about ways to escape the payday loan trap? Watch this to learn more:
The bottom line
According to financial experts, 80% of Americans have some form of consumer debt, with an average debt of $38,000. Student loan debt increased the most, but payday loans aren't helping. If you feel like you're struggling to make your payments, debt consolidation can be the solution.
Payday loan relief programs that work
Most people stuck in payday loans can't qualify for any of the above, and that's a big problem.
Payday loan debt causes an inordinate amount of stress for borrowers. And that's why we started DebtHammer.
DebtHammer is what some call a payday loan consolidation program. We don't provide loans, but we analyze loans and consolidate some of them into one, and offer a flat monthly payment. If you have one or more payday loans, contact us for a consultation and we'll see if we can help get you out of PDL debt for good.
FAQs
Can I get a payday loan removed from my credit file?
If you've had trouble paying a payday loan, the negative mark can stay on your credit report for seven years. The good news is that most payday lenders don't report to the credit bureaus, so your loan will only show up on your report if it goes to collections.
Can a payday loan take you to court?
Yes, if you fall behind on your debt, a payday lender can sue you, and you could face wage garnishment. But they can't charge you with a crime or cause you to go to jail.
What is the best app to borrow money until payday?
The best cash advance app depends on how much you need to borrow and your income. Some options include Earnin, Possible and Brigit.